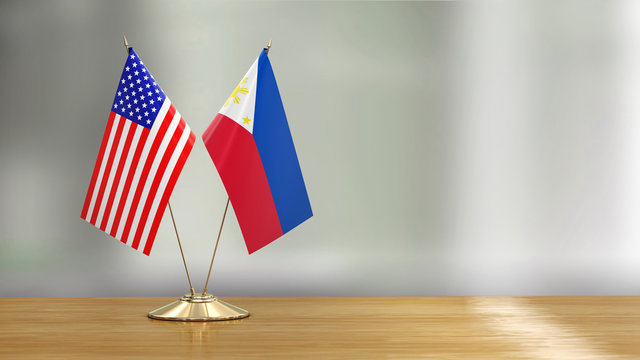 JULY 4 marks the Philippine-American Friendship Day, celebrated by the Philippines alongside the United States' Independence Day.
For context, the Philippines used to observe "Araw ng Kasarinlan" or "Araw ng Kalayaan" on July 4, after the country gained sovereignty from the United States through the Treaty of Manila in 1946.
This prompted Filipinos to celebrate the country's independence on that date, which continued annually for 15 years until Philippine President Diosdado Macapagal officially changed the date back to June 12.
The creation of the Philippine-American Day dates back to 1955, when President Ramon Magsaysay, by virtue of Proclamation No. 212, established the observance of "Philippine American Day." The following year, the celebration became an annual event.
It was renamed Philippine-American Friendship Day sometime during the administration of President Ferdinand Marcos.
The Philippines and the U.S. have one of the oldest military alliances in the Asia Pacific region. And to this day, the two countries enjoy close ties that continue to improve through defense and security, trade and commerce, and culture and education.
The Philippines also benefits from the various projects and programs of the United States Agency for International Development (USAID), which seek to accelerate broad-based inclusive economic growth, giving emphasis to several areas such as education, family healthcare, and sustainable environmental management.
Not too long ago, U.S. President Joe Biden joined Filipinos in celebrating the Philippines' 123rd Independence Day, mentioning the enduring friendship between the two countries.
"The Philippines and the United States share so much history and our people are forever connected through our deep bonds and shared sacrifices of valor, of family and of friendship," he said in a message from the White House on June 12.
Likewise, U.S. Secretary of State Antony Blinken emphasized the close relationship between Manila and Washington.
"Our long and deeply interwoven history stands as a strong foundation for our enduring alliance, and our close relationship is rooted in our shared interests and rich people-to-people ties," he said in a separate statement.
"Together, as friends, allies and partners, our two countries will strive to ensure a more peaceful, stable and prosperous Indo-Pacific region," Blinken added.
Aside from the Philippine-American Friendship Day, the Philippines and the U.S. will also celebrate the 75th anniversary of Philippines-U.S. diplomatic relations and the 70th anniversary of the Philippines-U.S. alliance this year.