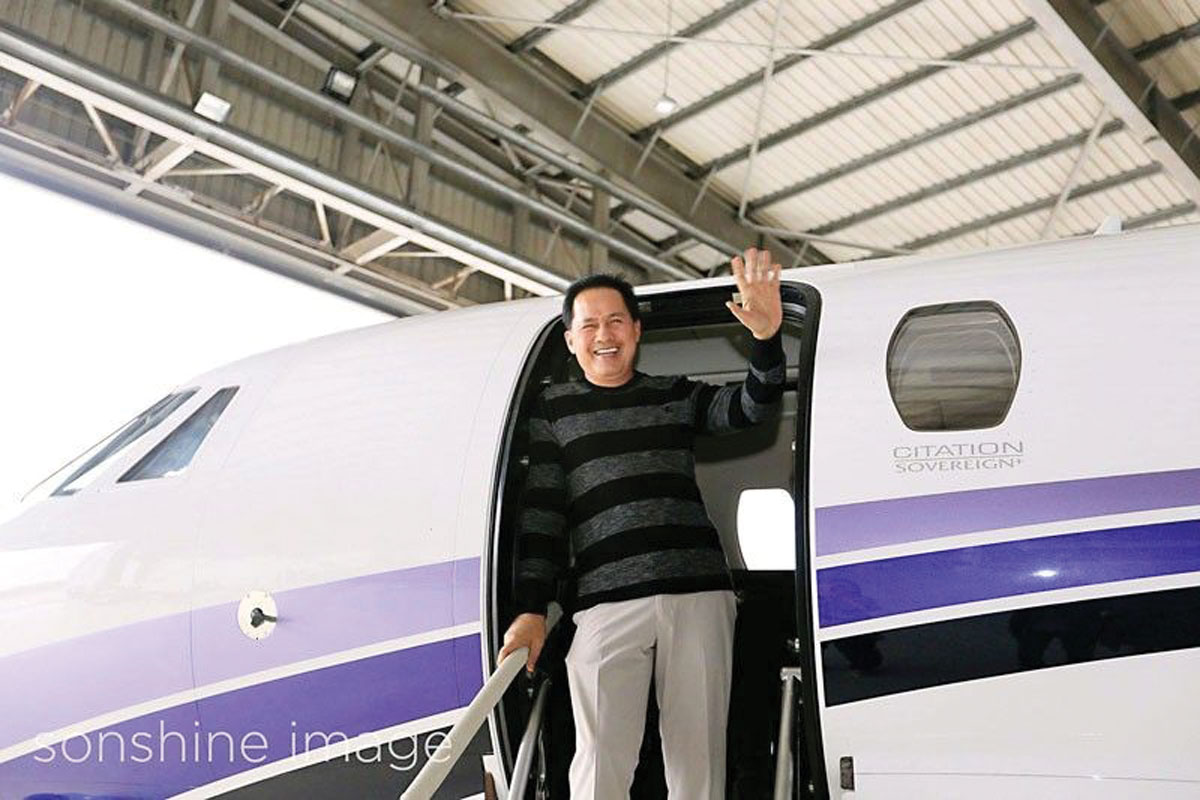 UNITED States prosecutors have filed sex trafficking charges against against Filipino televangelist Apollo Quiboloy for coercing young girls and women to have sex with him under threats of "eternal damnation."
The U.S. Department of Justice on Thursday, November 18, announced that Quiboloy — founder of the Philippine-based Kingdom of Jesus Christ, The Name Above Every Name (KOJC) — and two other top church officials namely Teresita Dandan and Felina Salinas were charged with participating in a conspiracy to engage in sex trafficking by force, fraud, and coercion.
In a 74-page indictment, the three church leaders were alleged to have recruited females ranging from approximately 12 to 25 years of age to work as personal assistants or "pastorals" for Quiboloy.
"The victims prepared Quiboloy's meals, cleaned his residences, gave him massages, and were required to have sex with Quiboloy in what the pastorals called 'night duty,'" it added.
Five females allegedly fell victim to this, three of whom were minors when the supposed sex trafficking began.
"Defendant Quiboloy and other KOJC administrators told pastorals that performing 'night duty' was 'God's will' and a privilege, as well as a necessary demonstration of the pastoral's commitment to give her body to defendant Quiboloy as 'The Appointed Son of God,'" the indictment alleged.
Additionally, the indictment stated that the "obedient" victims were rewarded with good food, luxurious hotel rooms, vacations, and yearly cash payments based on their "performance." These rewards were allegedly funded using the money solicited by KOJC workers in the U.S.
Meanwhile, those who hesitated were berated, with Quiboloy, Dandan and Salinas telling them "that they had the devil in them and risked eternal damnation."
Quiboloy also allegedly threatened and physically abused victims who attempted to leave KOJC or were not available to perform night duty.
Those who managed to escape, according to the indictment, suffered retaliation in the form of threats, harassment and allegations of criminal misconduct.
"Defendant Quiboloy would give sermons, broadcast to KOJC members around the world, in which he would allege that victims who escaped had engaged in criminal conduct and sexually promiscuous activity, and therefore faced eternal damnation, in order to discourage other victims from leaving, retaliate against and discredit the victims, and conceal the sexual activity between defendant Quiboloy and the victims," it said.
The new indictment expands on allegations made last year against three KOJC administrators based in Los Angeles for using a children's foundation as a front to bring in its members from the Philippines and use them to beg for money on the street.
The three KOJC administrators reportedly used a children's foundation as a front to bring in its members from the Philippines and forced them to work as "volunteers" to raise money to aid Filipino children. However, the money went to church operations instead, as well as to fund Quiboloy's lavish lifestyle.
They also allegedly employed several illicit tactics like sham marriages and phony enrollments in schools to keep workers in the U.S.
Federal authorities have reportedly arrested three of the nine defendants who are expected to make their initial appearance at the U.S. District Court in Los Angeles and Honolulu.
No request of extradition yet
For its part, the Philippine Consulate General in Los Angeles said that they are "closely monitoring" the case.
"The Consulate General fully respects the laws of the state of California and the United States of America and will seek avenues to extend consular assistance to both the accused and the victims as appropriate," it said in a statement.
Meanwhile, Malacañang assured that the Philippine government will cooperate if the U.S. requests to extradite Quiboloy.
"While I can say that these are all speculative, ang bansang Pilipinas naman po ay laging nagko-cooperate pagdating sa extradition or processes of extradition (The Philippines always cooperates when it comes to extradition or processes of extradition)," acting Presidential Spokesperson and Cabinet Secretary Karlo Nograles said Friday, Nov. 19.
"We will cooperate if magkaroon man ng ganyan. Kung sino man 'yan, magko-cooperate po ang Pilipinas (We will cooperate if there is an extradition request. Whoever that is, the Philippines will cooperate)," he added.
According to the Philippine Department of Justice (DOJ), it has not received a request for extradition yet.
"(A)s of this date, the DOJ has not received any request for extradition from the U.S. DOJ nor the U.S. State Department through the DFA (Department of Foreign Affairs)," Justice Secretary Menardo Guevarra told reporters.
He also said that no sex trafficking charges have been filed or are pending in the Philippines against Quiboloy involving the same factual circumstances as those in the recent U.S. indictment.
"A complaint for rape, however, was filed against him last year in Davao City, but the same was dismissed. That dismissal is now on appeal with the DOJ," Guevarra added. n