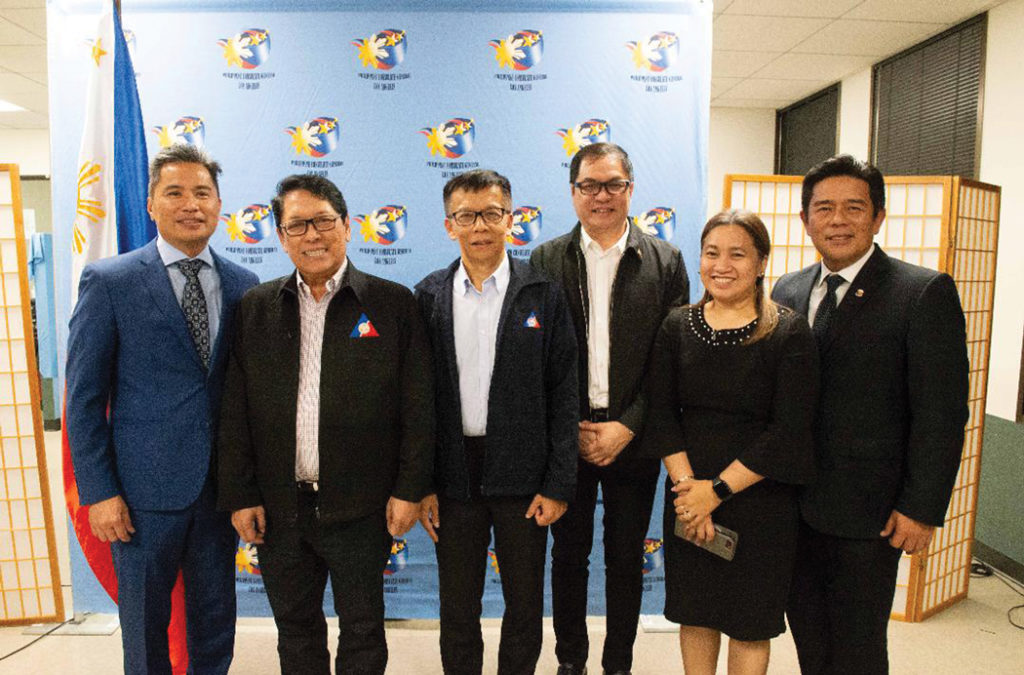 Philippine Labor Secretary Silvestre Bello III announced that the Consulate in Los Angeles will soon get its own overseas labor office during a recent town hall meeting with the local Filipino American community. 
"Pretty soon, upon the instruction of your consul general, we are going to put a Philippine Overseas Labor Office (POLO) here. You will have your own labor attaché," Bello told the audience. He added that Philippine Ambassador to the United States Jose Manuel "Babe" Romualdez ordered that there should be labor representatives for both the East and West Coasts. 
While Bello did not specify when the POLO would be established, he hinted that it will take about a month, which includes the training of an attaché. 
The office would work under the office of the labor secretary and monitor and assist Filipinos working in the West Coast. Currently, there are 34 POLOs globally, according to the Department of Foreign Affairs. 
This visit on Friday, May 24 marked Bello's only official encounter with Filipinos in the United States aside from an engagement at the Philippine Embassy in Washington.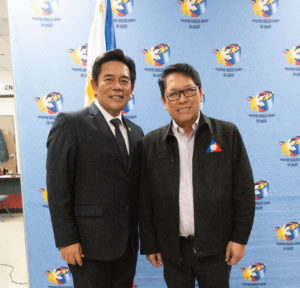 Also joining the labor secretary on his trip were Overseas Workers Welfare Administration (OWWA) Administrator Hans Leo Cacdac, Philippine Overseas Employment Administration (POEA) Administrator Bernard Olalia, and Labor Attaché Angela Librado-Trinidad. 
With the recent midterm elections in the Philippines, Bello told the Asian Journal that his department "can say with confidence that most of those elected are very, very qualified."
"We are looking forward to a good working relationship between the president and the legislative body," he said. 
Among the major announcements Bello shared was the creation of a P550-million hospital, under the supervision of the Department of Health, for overseas Filipino workers (OFWs) in San Fernando, Pampanga. The hospital will offer medical services for OFWs and their families, whom President Rodrigo Duterte wanted to honor for their contributions to the country's economy, Bello said. Another service would be medical examinations for Filipinos before they leave to work in another country. 
"Considering that this will be servicing our OFWs for free, it will not only be a preventive, but curative remedy for our overseas workers who can now afford to have their examination for free courtesy of the OFW hospital," Bello told the Asian Journal.  
The bill, authored by House Speaker Gloria Macapagal-Arroyo establishing the hospital was approved by the Philippine House of Representatives on Monday, June 3. (AJPress)