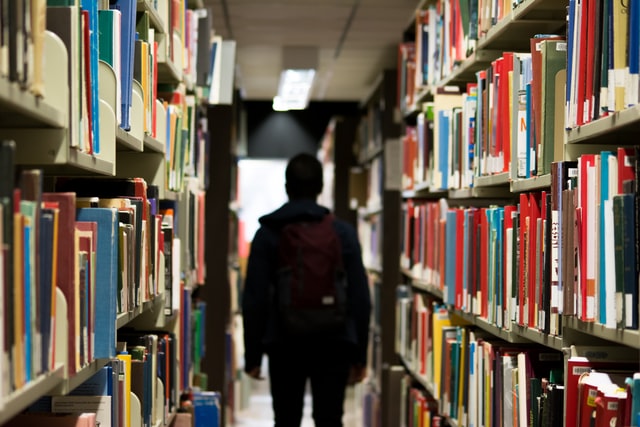 AS COVID-19 vaccinations continue to be distributed across the country, the debate over whether schools should reopen came to a head this week when the head of the Centers of Disease Control and Prevention (CDC) announced it would be possible to reopen schools without requiring vaccines.
"There is increasing data to suggest that schools can safely reopen and that safe reopening does not suggest that teachers need to be vaccinated," CDC Director Dr. Rochelle Walensky said at a White House press briefing on Wednesday, Feb. 3.
She added, "Vaccinations of teachers is not a prerequisite for safely reopening schools."
Walensky's comments caused a stir nationwide as the pressure to reopen schools and the ongoing threat of coronavirus remain crucial issues among teachers, students and parents.
Later on Wednesday, White House Press Secretary Jen Psaki appeared to walk back on Walensky's comments, clarifying that they weren't the "official guidance" from the CDC, adding that it as "not released their official guidance" regarding "vaccination of teachers and what would be needed to ensure the safe reopening of schools."
The Biden administration has maintained that it is committed to working with states and local jurisdictions to safely reopen schools, with the goal of reopening a majority of K-8 schools in 100 days. Last month, Biden proposed an allocation of $170 billion to K-12 and higher education institutions, largely to increase COVID-19 testing.
In California, where the coronavirus continues to ravage counties and offer no end in sight, Governor Gavin Newsom said that the reopening of schools can run congruent to the vaccinations of educators, saying that "We can safely reopen schools as we process a prioritization to our teachers of vaccinations."
During a briefing on Wednesday where he announced the future site of a new vaccination center at Oakland Coliseum, Newsom said, "I'd love to have everybody in the state vaccinated that chooses to be vaccinated. Not only would I like to prioritize teachers, we are prioritizing teachers."
As of press time, teachers are not eligible for the COVID-19 vaccine in California, which is still working to vaccinate front-line workers and residents 65 years of age and older.
Certain counties and school districts are working on their own plans to vaccinate educators, but many teachers and parents would rather the state play it safe and not rush to reopen schools without a vigorous vaccination plan in place.
"It shouldn't even really be a conversation: we need vaccines before we can resume teaching indoors and in-person," Hillary Valdez, a Filipina American third grade teacher in San Diego, told the Asian Journal in a phone interview. "Nobody prefers distance learning, but it's just the safest option right now. Safety should be the priority."
Valdez, who asked not to disclose the school where she works, said that she has noticed the adverse effects of distance learning in her students, particularly in the last couple of months. She wants a swift return back into the classroom, but she affirmed that the state should come up with a more robust plan to make the prospect of returning "100% safe," and that includes rigid rules to mitigate viral transmission and have "all teachers and staff vaccinated first."
Valdez is a part of the California Teachers Association, which in January, sent a letter to Newsom saying that it wants schools in counties with high COVID-19 transmission rates to remain in distance learning for the next 100 days to give the state more time to develop such a plan.
Erin Murray, a Filipina middle school teacher in LA County, told the Asian Journal that she thinks it's "absurd" to "even consider opening schools before getting everybody — students, teachers, staff — vaccinated first."
"It's the only way we will feel comfortable returning to the classroom, and for good. We don't want to have re-close campuses again if the infection rates increase again," Murray said.
The situation in Los Angeles County — which has a cumulative total of 1.2 million positive coronavirus cases and more than 17,500 deaths — continues to be among the worst in the country, remaining in the state's most restrictive "purple" tier of the economic reopening roadmap.
But on Thursday, Feb. 4, LA City Councilmember Joe Buscaino announced that he's introducing a motion next week asking the city attorney to explore "legal options" to force the LA Unified School District to reopen for in-person learning.
In a statement, Buscaino said, "I stand with the 1,500 pediatricians in Southern California as well as the CDC who are calling for the safe reopening of our schools," without elaborating on what he considers a "safe reopening" would entail.
"[The statement] is absolutely ridiculous, and I know the union won't stand for it," Murray said, adding that she is a member of the UTLA, which has strongly advocated for remaining in distance learning until all school staff and students are vaccinated. "It makes no sense, especially here in LA County. The numbers are still so bad, so why would we risk our children and our teachers by returning to campuses too early?"
Shortly after the statement was released, both the United Teachers of LA and the LAUSD denounced Buscaino's statement, with the latter affirming that it will continue to follow the state's roadmap, which states that counties in the purple tier cannot reopen its schools.
"Grandstanding political stunts like this are precisely why schools in Los Angeles remain closed," LAUSD Superintendent Austin Beutner said in a statement. "Elected leaders from Sacramento to Los Angeles City Hall need to put deeds behind their words and take the steps necessary to actually put schools and the children they serve first."
Beutner referenced the longstanding urgent state of the county, saying, "San Francisco authorities worked together and brought the rate of infection under control and the area has for some time met the state standard for reopening, but Los Angeles is a national example of how governmental dysfunction has allowed the virus to rampage out of control."