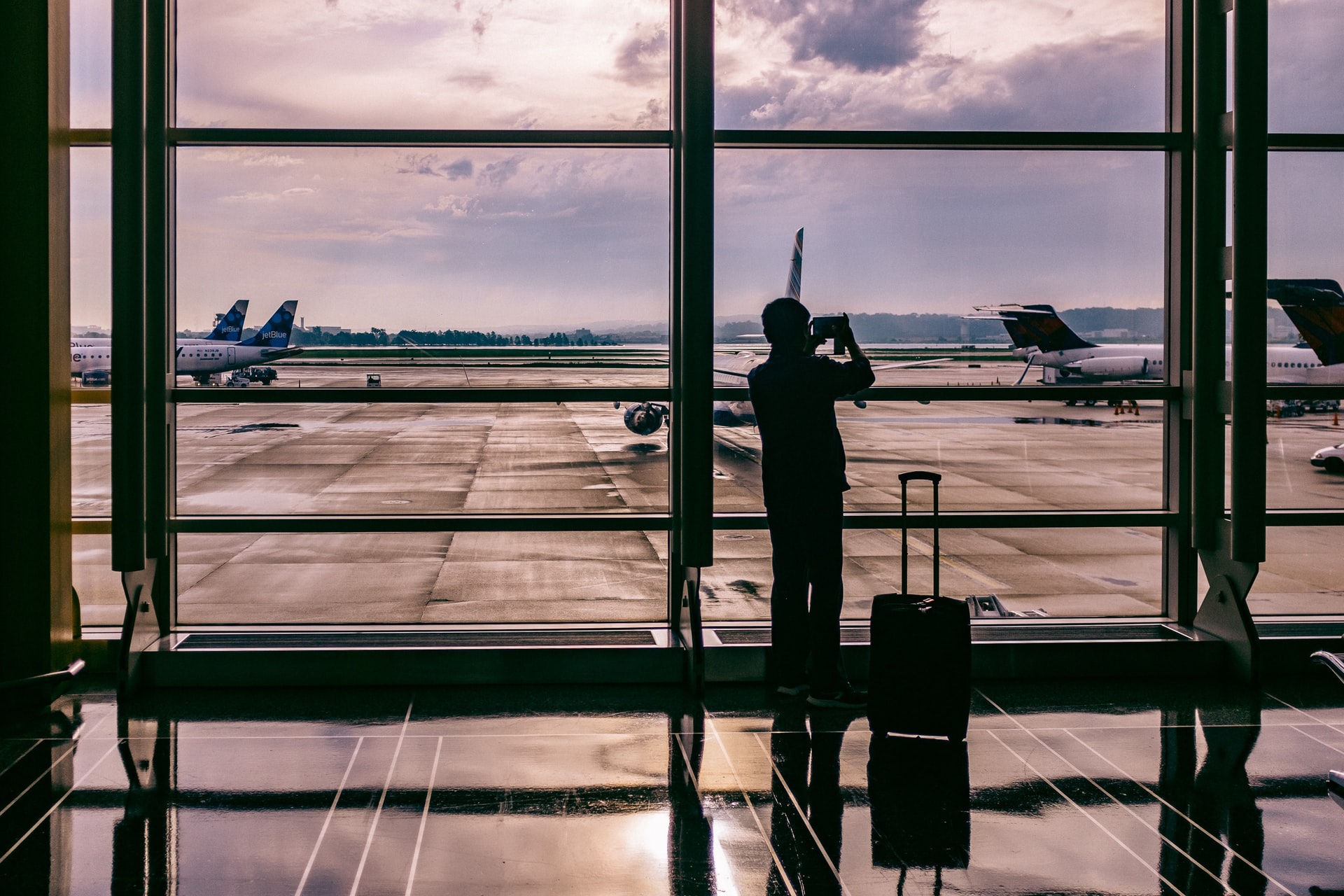 THE coronavirus omicron variant couldn't have come at a worse time for travelers planning to hop on planes for the holiday season.
The highly contagious COVID-19 variant has made its way to the United States, prompting the U.S. to implement yet another round of controversial restrictions and regulations.
Last week, the White House announced new actions to combat the omicron variant (as well as the delta variant) this coming winter season.
Starting Monday, Dec. 6, all international travelers coming into the U.S. will now be required to test within one day of departure — previously the time frame to get tested was "within three days of departure" to the U.S.
The one-day time frame applies to everyone, regardless of vaccination status and nationality, the White House said. Testing will be required for all travelers aged 2 years old and above, and it only applies to air travelers.
Foreign travelers entering the U.S. still need to be fully vaccinated in order to travel, but un-vaccinated Americans and legal permanent residents are permit-ted to enter the U.S. with a test taken within one day of their departure to the U.S.
President Joe Biden also an-announced that masks are required for all travelers in airports, planes, trains, and other public transit modes — again, regardless of vaccination status and nationality. This federal mandate is an extension of a previous one and applies through March 18.
The CDC warns that a person should be fully vaccinated before traveling internationally, while the World Health Organization (WHO) advises people who are not fully vaccinated, have never been infected, and have underlying health issues to postpone travel plans.
Last week, the Biden administration announced a travel ban of foreign nationals of eight countries in southern Africa: Botswana, Eswatini, Lesotho, Malawi, Mozambique, Namibia, South Africa, and Zimbabwe. The controversial ban came after the CDC classified these nations as "very high" for COVID-19 transmission.
U.S. citizens and LPRs who may be in those countries are permitted to return with the one-day test requirement.
These travel restrictions, and the threat of a new coronavirus variant entering new countries, put a hold on travel plans, even those who plan to travel to and from countries with no currently known cases of omicron.
Over the Thanksgiving holiday (which was when the WHO classified omicron a "variant of concern") U.S. airlines transported about 2.4 million passengers, the most since February 2020.
Though not much is known about the variant so far, health officials and experts are urging travelers to not risk it and stay home for the holidays.
"We'll know more in a couple weeks, but I think people should really get ready to hit the pause button [on air travel plans]," Dr. Robert Murphy, professor of infectious diseases and director of the Institute for Global Health at Northwestern University, told NPR this week.
He added that immunocompromised individuals, senior citizens, and anyone with any underlying health issues "should not be traveling anywhere."
Murphy especially cautioned people planning to travel overseas, who are "at much higher risk than" domestic travelers.
With countries imposing their own travel restrictions, there's a chance that travelers may find their flights canceled and themselves stranded overseas.
Following the news of omicron, the Philippines quickly imposed its own travel ban and restrictions to prevent the spread of the new variant. Along with the aforementioned southern African countries, the Philippine government added Austria, Belgium, the Czech Republic, Hungary, Italy, the Netherlands, and Switzerland — which all have reported cases of omicron — to its red list, bar-ring travelers until Dec. 15.
The U.S. had not been included in its red list despite reporting cases of Omicron in multiple states, including California, however, travelers to the Philippines will be subjected to quarantine protocols depending on their vaccination status and COVID-19 test results.
"Border controls can be used to delay entry of the new virus and buy time, but every country and community must prepare for new surges," Dr. Babatunde Olowokure, regional emergency director of WHO, said on Friday in a press briefing.
In the Western Pacific region, the omicron variant has been detected in Australia, Hong Kong, Japan, and South Korea.