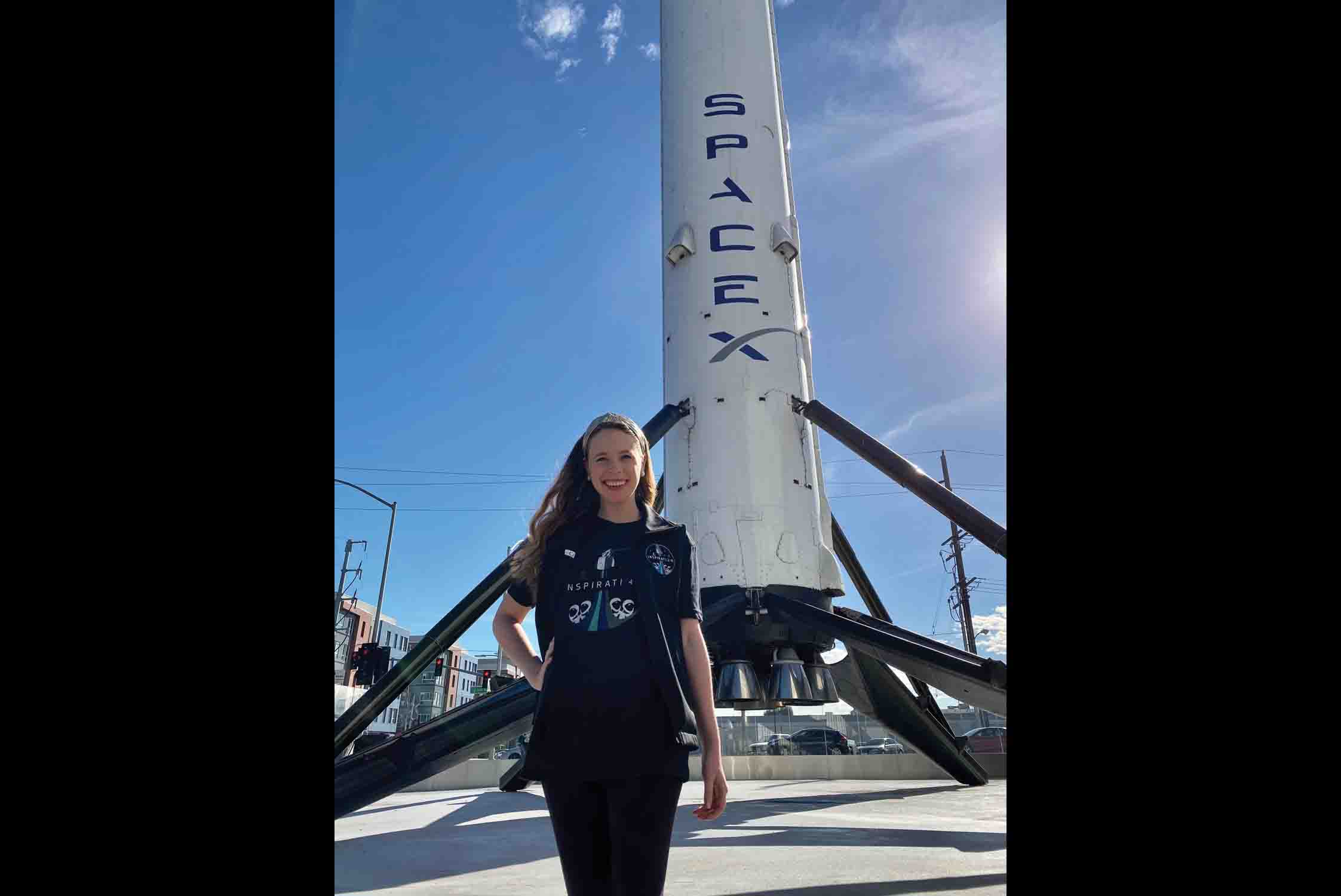 THIS September, Hayley Arceneaux will be the first pediatric cancer survivor and youngest American to go to space, all to raise awareness and support for St. Jude Children's Research Hospital®.
Inspiration4 is the world's first all-civilian mission to space led by commander Jared Isaacman. The 38-year-old founder and chief executive officer of Shift4 Payments donated two of the four seats to St. Jude, with the goal of raising $200 million by 2022 for research and treatment of childhood cancer and other life-threatening diseases. Isaacman has committed $100 million to accelerate developments and save more children worldwide.
Isaacman will occupy the mission seat that stands for Leadership. He donated two seats to St. Jude: The mission seat called Hope to Arceneaux and the Generosity seat to Christopher Sembroski, a 41-year-old aerospace industry employee at Lockheed Martin and United States Air Force veteran. The Prosperity seat will be occupied by Dr. Sian Proctor, a 51-year-old entrepreneur, educator, trained pilot and active voice in the space exploration community.
Arceneaux will serve as the crew's medical officer. The 29-year-old is a physician assistant at St. Jude, where she was treated for osteosarcoma, a type of bone cancer, at age 10.
"I remember pretending to be angry as we arrived [at St. Jude Children's Research Hospital], but in reality, I was just so scared. At the time, cancer to me seemed like a death sentence because everyone I had known who had it passed away. As soon I entered the doors of St. Jude, however, everything changed. I felt hope, a sense of optimism that I could get through this," Arceneaux recalled in a St. Jude Inspire blog post.
In 1962, the same year an American orbited the Earth for the first time, St. Jude Children's Research Hospital committed to a different kind of uncharted territory: Finding cures. Saving children.® Nearly 60 years later, treatments invented at St. Jude have helped push the overall childhood cancer survival rate from 20 percent to more than 80 percent. St. Jude won't stop until no child dies from cancer.
This mission is a cause for humanity to help children here on Earth and will be the first time civilians go to orbit as part of a mission, unaffiliated with any government space agency. The Dragon spacecraft plans to travel into space and orbit the planet for a few days before its water landing.