Obama mobilizes Nevadans at rally for Democratic candidate for the Senate Jacky Rosen.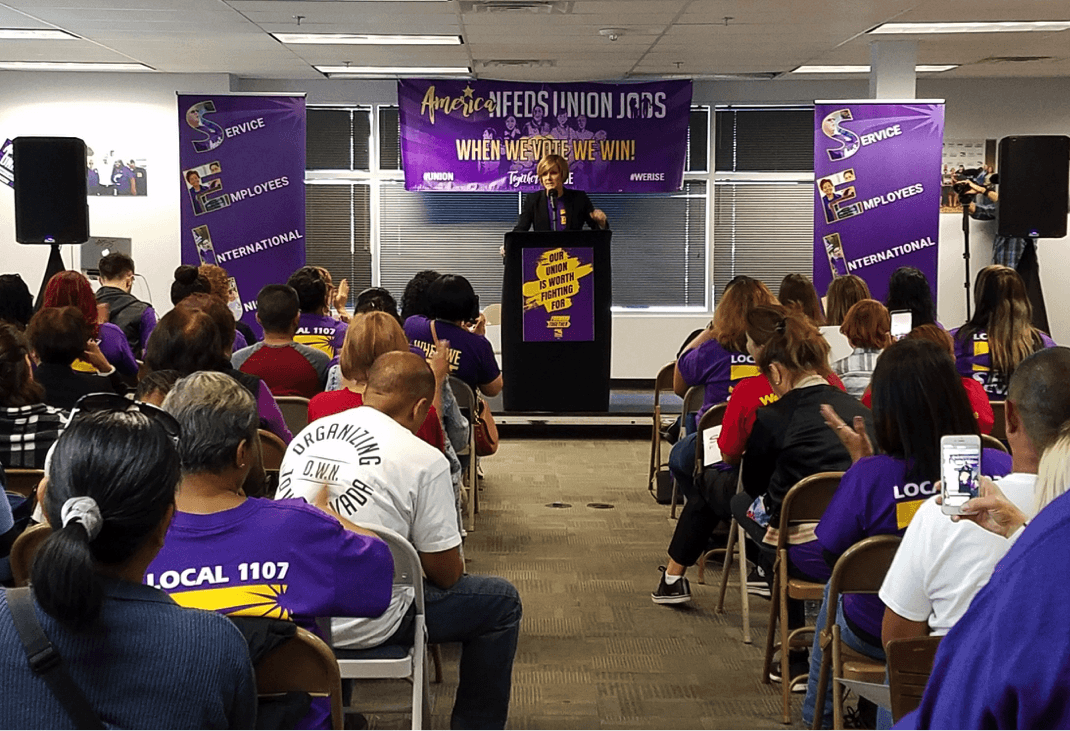 Clark County voters broke records last weekend when tens of thousands of residents cast their ballots during the first few days of Nevada's early voting.

According to The Nevada Independent, the turnout by 3 p.m. on Saturday, Oct. 20 was at 22,000, which is double the turnout on the first day of early voting in 2014 and 4,000 more than any midterm in the county's history.
Voters said that the wait at many of these early voting locations was around 30 minutes. By 5 p.m., more than 27,000 people had submitted their ballots.
"I think there's a lot of interest in this election and there's no better way for voters to get out and express their voice in the community than to come out and vote, so we're very happy with the turnout," Clark County Registrar of Voters Joe Gloria told Las Vegas Now.


With Filipinos considered the largest Asian American and Pacific Islander (AAPI)  group in Nevada, especially in Clark County, community leaders have rallied to make voting accessible for eligible voters, including pushing for ballots in Tagalog and early voting sites in Filipino-centric areas.
The Seafood City location on Maryland Parkway will host early voting this weekend, Saturday, Oct. 27 and Sunday, Oct. 28 from 9 a.m. to 7 p.m.
"I am very encouraged by [the early numbers]. I think that because early voting turnout is so large that means there are a lot of new voters who usually don't vote in midterm elections, which a lot of people ignore," said Irene Bueno, Fil-Am community leader, who previously worked in the White House under former President Bill Clinton. "People are busy. They want to participate but they have to work, they have kids, so you have to give them a lot of opportunity to express themselves and to vote."
Bueno was in Las Vegas over the weekend to visit the AAPI community and to encourage voters in the remaining two weeks before November 6. She also hopes that the surge of political awareness and engagement will motivate members of the AAPI community to run for office.
"With the recent Asian American survey that came out, one thing they found was that Asian Americans become engaged is when they see Asian Americans get elected to Congress," Bueno added. "This time around, we have so many Asian Americans running; at least two Filipino-American Democrats who are running in Congress, one in California and Texas, and one Filipino-American Republican in California. If some of them [get] elected, as well as in state and local offices, I think that will inspire more Filipino Americans to get engaged."
Nevada's early voting ends on Nov. 2, the Friday before the election.
Obama mobilizes Democratic voters in Vegas
Former President Barack Obama headlined a rally for Democratic Senate candidate Jacky Rosen in Las Vegas on Tuesday, October 23 in which he reminded the crowd of "who started" the current economic upsurge and "the longest streak of job creation on record."
Obama was met with roaring applause at the University of Las Vegas in which he called upon Democrats to "restore some sanity to our politics" while warning people of lawmakers who "start undermining institutions essential to our democracy," a subtle strike toward the current administration and the propagators of the alt-right movement.
"There are states where Republicans are actively purging voter rolls right now," Obama said, referencing the revelation that some states are suppressing the votes of black and Native American voters.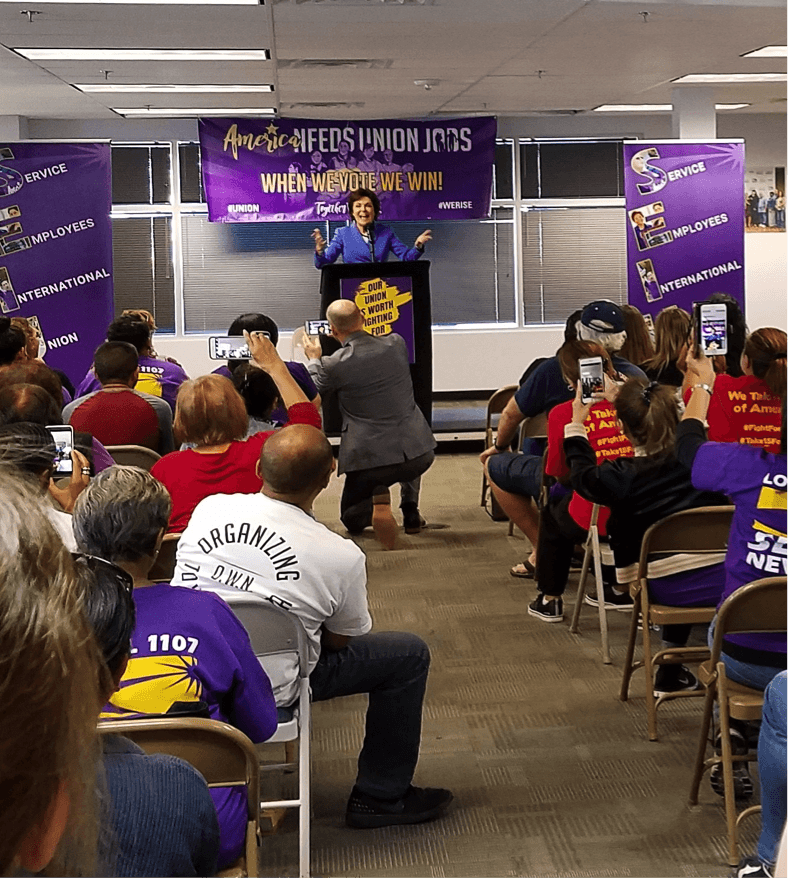 He emphasized that voter suppression is not a reflection of the Republican Party at large, but of a "radical" brand of conservatism, i.e. the alt-right.
In his 2008 and 2012 presidential campaigns, Obama won Nevada. In 2016, Hillary Clinton won Nevada, but Republicans currently hold the majority of statewide offices.
Rosen, who has been U.S. Congresswoman for Nevada's 3rd District since 2017, is seeking to take over Republican Sen. Dean Heller's seat.
The Office of Nevada Secretary of State Barbara Cegavske released the numbers by county and party and found that Democrats are currently in the lead with 38 percent of the vote with Republicans trailing close at 34 percent.
In the tight Senate race, Heller is leading the polls by 1.7 points as of Oct. 12 , according to RealClearPolitics.
Nevada is a prominent swing state, which means that whichever party wins the majority of votes has a critical impact on national elections.  (Wth reports from Robert Macabagdal/AJPress)