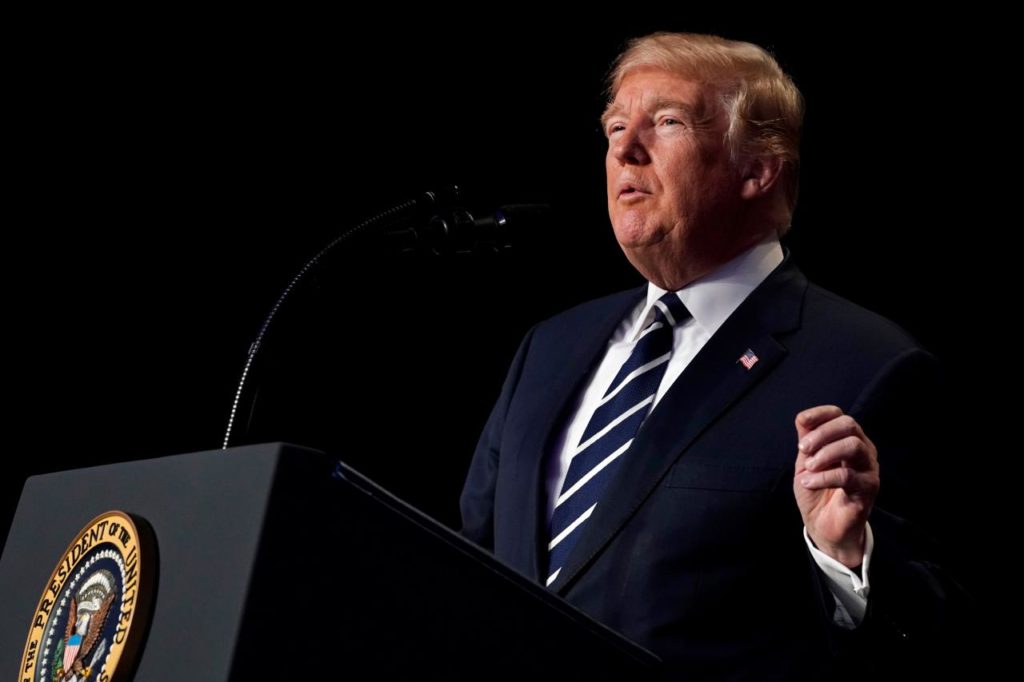 UNDOCUMENTED immigrants who receive food stamps, Medicaid, housing vouchers or other public benefits may be denied green cards, the Trump administration announced on Friday, September 22.
The Dept. of Homeland Security (DHS) said that a new proposal would classify current and previous recipients of some public benefits as a "heavily weighed negative factor" if they apply to be lawful permanent residence, a key step on the pathway toward naturalization, and seeks to fulfill the primary goal of ensuring that those who enter the U.S. or adjust their status are "self-sufficient."
"This proposed rule will implement a law passed by Congress intended to promote immigrant self-sufficiency and protect finite resources by ensuring that they are not likely to become burdens on American taxpayers," DHS Secretary Kirstjen Nielsen said.
The proposal would primarily affect immigrants applying for green cards through family-based petitioning. According to DHS' 2016 Yearbook of Immigration Statistics, most individuals who immigrate to the U.S. are immediate relatives of U.S. citizens or have a sponsor who can petition them.
The DHS published the 447-page proposal last weekend and will appear in the Federal Register "in the coming weeks." A 60-day public comment period will commence before the measure takes effect.
According to the department, the proposal "will clearly define long-standing law to ensure that those seeking to enter and remain in the United States either temporarily or permanently can support themselves financially and will not be reliant on public benefits."
Current federal law already requires green card applicants to prove that they will not be a "burden" or "public charge" to taxpayers, but the new DHS rules detail specific programs that could disqualify applicants, including food stamps, Section 8 housing vouchers, Medicaid and Medicare Part D Low Income subsidy which helps lower costs for prescription medication.
The DHS proposal was announced weeks before the crucial midterm elections on November 6, and the Trump administration's mission to cut legal and illegal immigration has become a contentious issue that could motivate voters. Trump has proposed to eliminate the diversity visa program as well as family reunification programs in which family members who are related to U.S. citizens can be petitioned for a green card.
Immigration advocates warned that withholding these benefits from undocumented immigrants who opt not to apply for public benefits for fear of denied visas. That could put them at risk for homelessness and worsening health issues.
"How you contribute to your community, and not what you look like or the contents of your wallet, should be what matters most," said Marielena Hincapie, executive director of the National Immigration Law Center. "This proposed rule does the opposite and makes clear that the Trump administration continues to prioritize money over family unity by ensuring that only the wealthiest can afford to build a future in this country." (Klarize Medenilla/AJPress)