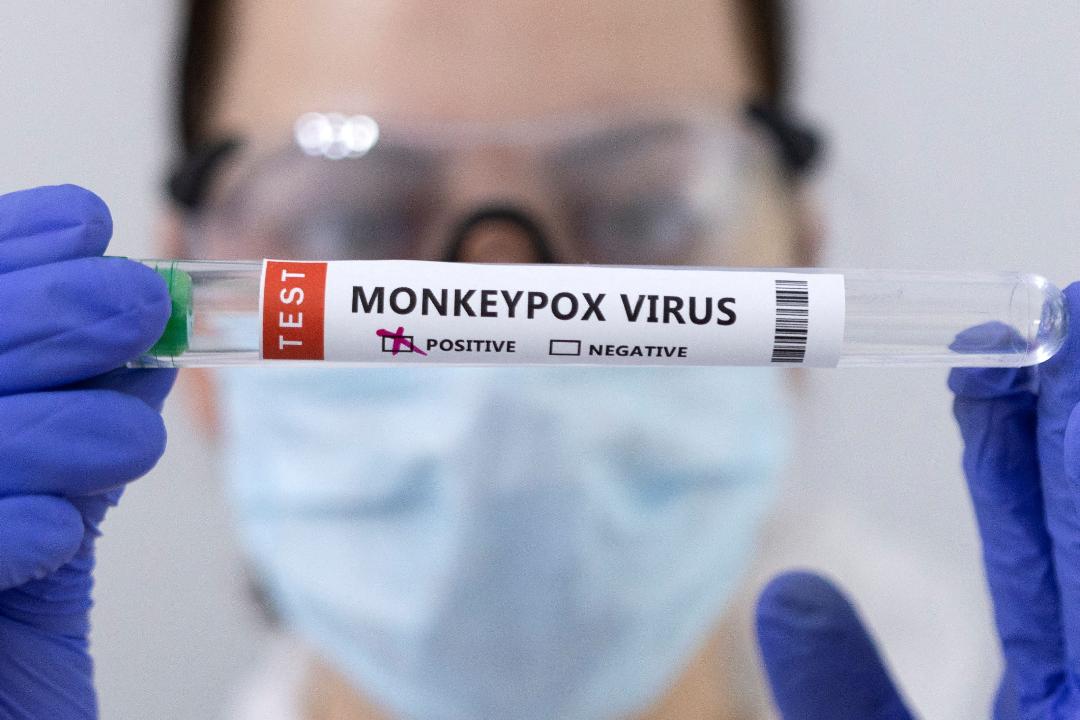 AFTER Los Angeles County and the state of California announced their own declarations of emergency over the monkeypox outbreak, the Biden administration on Thursday, Aug. 4 declared the outbreak a national public health emergency.
The declaration allows the United States Health and Human Services (HHS) to set aside emergency funds and federal resources (like specific personnel) to address the outbreak.
HHS Secretary Xavier Becerra said in a media briefing that the Biden administration is "prepared to take our response to the next level in addressing this virus, and we urge every American to take the process seriously and to take responsibility to help us tackle this."
The monkeypox outbreak roughly began earlier in the summer in West Africa, but unlike the coronavirus, monkeypox is not as contagious and vaccines for the disease have been around for years. According to Healthline, the monkeypox virus was first discovered in primates in 1958 and in humans in the early 1970s.
Despite false online discourse, monkeypox is not strictly a sexually transmitted disease or infection, the Centers for Disease Control and Prevention (CDC) states.
Although most current cases happen to be among men who have sex with other men, monkeypox can spread to anyone through direct skin-to-skin contact, prolonged intimate contact, and, less commonly, touching fabrics and other porous surfaces that have been touched by monkeypox patients.
Monkeypox manifests itself, most noticeably, as a rash that may appear anywhere on the body but most commonly on the face, hands, feet, chest, genitals, mouth, and anus. Other common symptoms include fever, chills, body and head aches, fatigue, congestion, sore throat and swollen lymph nodes.
California, which has been among the quickest and strictest states in regards to coronavirus safety protocol and vaccine rollout, said that its utilizing the emergency to amp up treatment and outreach efforts.
According to the state's public health department, California has reported 1,135 cases of monkeypox. According to Sacramento, California has so far received 61,000 monkeypox vaccine doses from the federal government, but it needs at least 600,000 additional doses.
"California is working urgently across all levels of government to slow the spread of monkeypox, leveraging our robust testing, contact tracing and community partnerships strengthened during the pandemic to ensure that those most at risk are our focus for vaccines, treatment and outreach," California Governor Gavin Newsom said in a statement.
Newsom added, "Monkeypox can affect anyone; it spreads primarily by skin-to-skin contact, as well as from sharing items like clothing, bedding and towels. We remain steadfast in our support for the LGBTQ community and their families, who have been disproportionately impacted by this outbreak, and continue to reinforce that no single individual or community is to blame for the spread of any virus."
LA County — which declared its own local emergency regarding the monkeypox outbreak on Tuesday, Aug. 2 — has so far accounted for more than half of California's monkeypox cases.
Like state and federal protocol, the local proclamation allows local health officials to more quickly distribute vaccines and organize outreach efforts.
LA County Public Health this week launched a West Hollywood pop-up vaccination location and also expanded the pool of those who are eligible for the vaccine.
Currently in LA County, the monkeypox vaccine is available to gay and bisexual men and transgender who are at least 18 years old who had multiple sex partners in the last 14 days.
Additionally, those who are immunocompromised (regardless of sex, gender or sexual activity), including those with advanced or uncontrolled HIV, will also receive vaccine prioritization.
Previously, vaccine eligibility only included gay, bisexual or transgender men who: were diagnosed with gonorrhea or early syphilis over the last year, are on HIV pre-exposure prophylaxis (PrEP), or had sex with multiple partners within the past 21 days in a commercial setting.