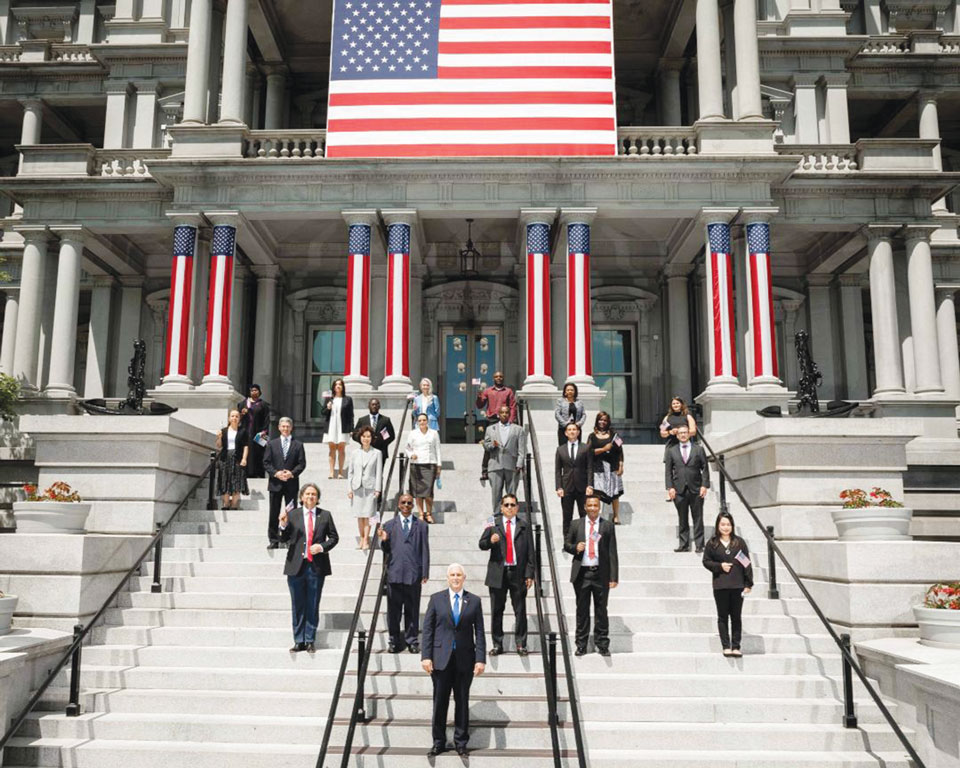 A Filipino father with sons in the U.S. Army was among the individuals who became a new citizen during a naturalization ceremony on Thursday, July 2 attended by Vice President Mike Pence.
Two days before the country celebrated the Fourth of July holiday, 16 immigrants from 12 countries, including the Philippines, were present at the ceremony held at the Eisenhower Executive Office Building's South Court Auditorium.
"I want to commend you for having the courage to reach for your dreams and to make the sacrifices necessary to become part of the greatest nation in the history of the world," Pence told the new citizens after taking their oath. "Your stories are truly inspiring."
The vice president gave an example of a "man who came to this country 16 years ago from the Philippines."
"His family's already making contributions to this country. One of his sons, I'm told, serves as an Army medic at Fort Carson in Colorado. Another of his sons is a cargo specialist in the Army Reserve. What a great family," Pence narrated. "Today, Orlando Medrano is an American and a proud father, to say the least."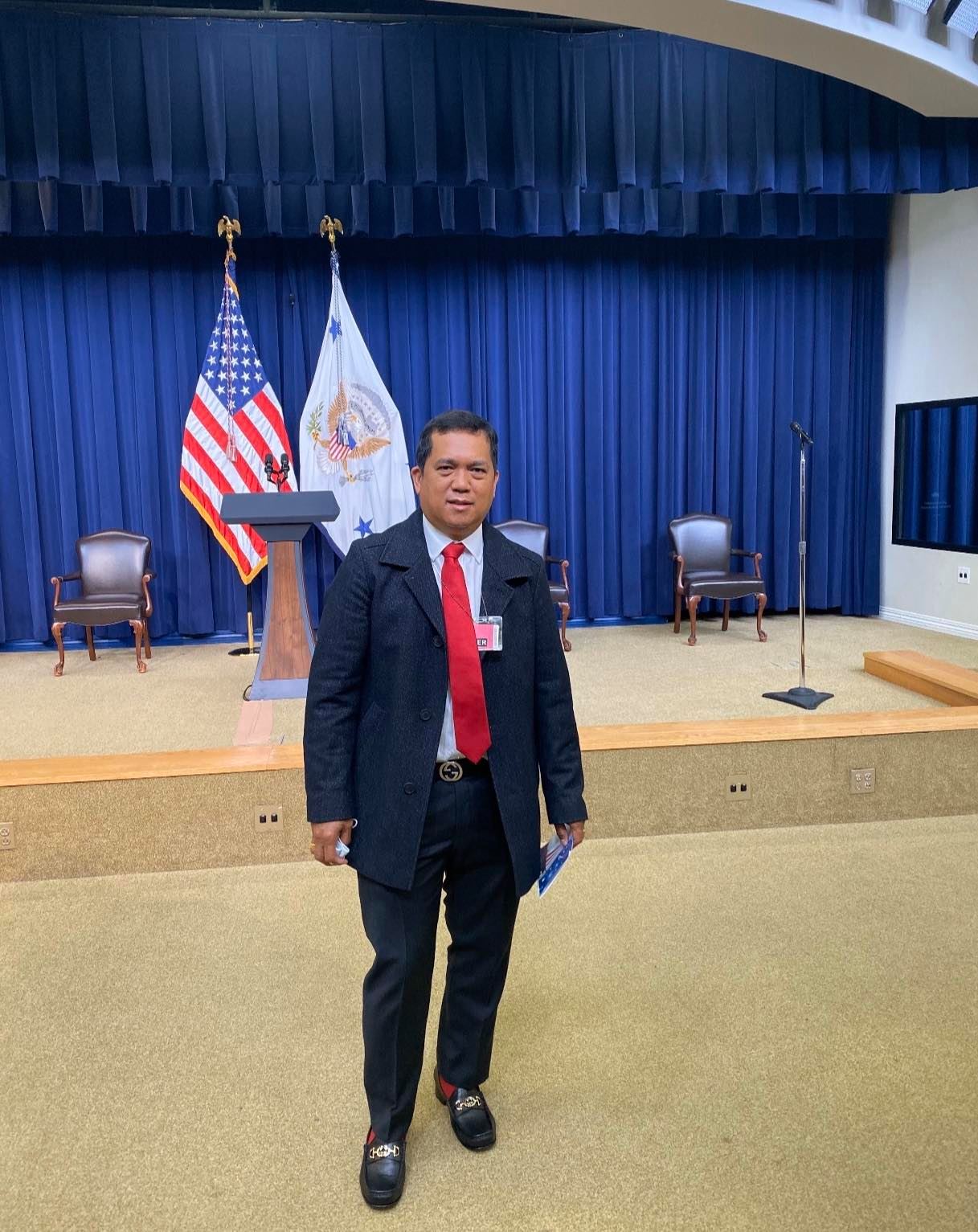 "First of all, I'm so excited to be a U.S. citizen. This is every…immigrant's dream or goal. I'm still overwhelmed by the experience I had today [as] it is really more than I dreamed and asked for. I [had] no idea that I [would] take my oath at the White House with the presence of Vice President Mike Pence, Secretary of Transportation Elaine Chao and others," Medrano told the Asian Journal following the naturalization ceremony.
Medrano left his construction business back in the Philippines and came to the U.S. with his wife nearly two decades ago, first to Southern California upon the recommendation of a friend. Though Medrano initially had no desire to stay in the country, as he had left his four children behind, he saw the opportunity and was motivated to permanently settle there with his family.
He then moved to Washington, D.C., where he continues to live, and was able to find employment as a chauffeur at the Embassy in India, which allowed him to bring his entire family to the country.
"Since I came here a bit late at the age of 36 with four children and with no legal status to start with, I did every decent job just to support my family. In the embassy as a temporary employee, my pay was not good enough to support my family. I [had] a part-time job cleaning houses [and] buildings, whatever it took to have shelter over our heads and food on our table," Medrano added.
Currently, Medrano works two jobs: as a painter at a Marriott hotel and as a cabin service agent for Delta Airlines, cleaning overnight planes and getting them ready for the next flight.
"I even told my children I'm willing to do all these jobs just to support them in their studies," Medrano said, whose children are now 28, 24, 22 and 21 years old.
However, since the pandemic, he has been furloughed and drives for Uber in his spare time. Despite the current challenges, attaining citizenship is a feat for Medrano.
"I'm so happy and really blessed to be a citizen and will do my best to improve myself and be a good citizen, serve this country and community," he added.
Also during his remarks, the vice president noted that the individuals became citizens as the country is experiencing the coronavirus pandemic and protests.
"You come at a time of unique challenges in America and across the wider world as we deal with an unprecedented pandemic…," Pence said. "You will continue to be a part of a story that demonstrates the resilience and the strength of the American people."