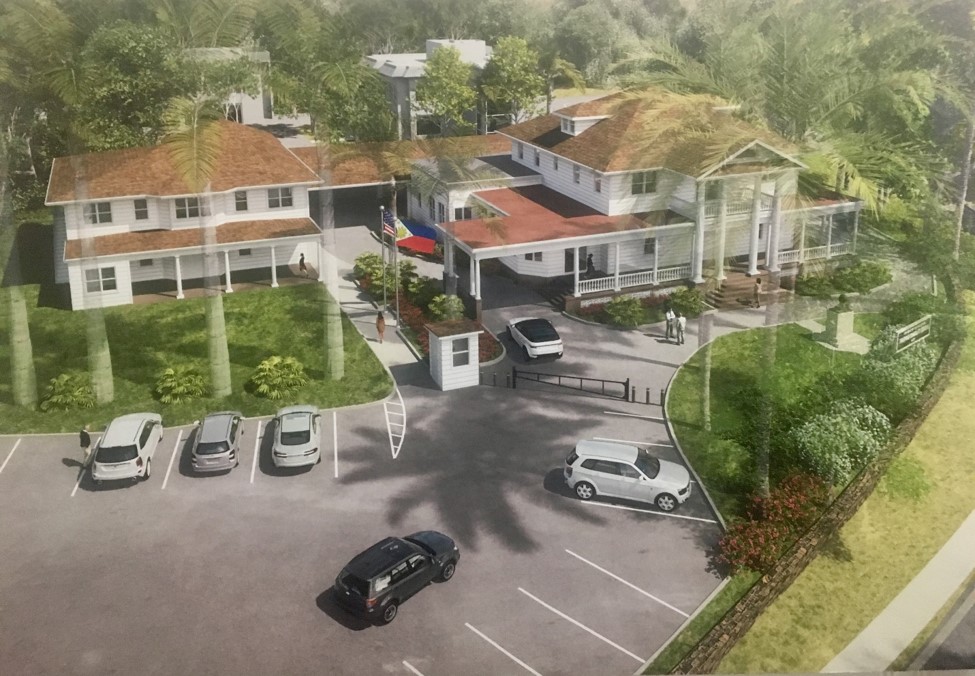 HONOLULU 26 September 2018 – To ensure fast and efficient service to the public, the Philippine Consulate General in Honolulu will construct a new consular annex building and renovate its existing chancery.
Consul General Joselito A. Jimeno led the inauguration of the construction and renovation project, which will be undertaken in the next one and half year.
This is the first time that the Philippine government will undergo a massive renovation project to restore an old chancery building and construct a new one to expand its consular operations.
Nan Inc., represented by Operations Vice President Frank Okimoto, was selected as the design-build contractor for the project while Rider Levett Bucknall will serve as the project manager overseeing the work on behalf of the Consulate General. Mason Architects Inc. was tapped to do the architectural design.
Mason Architects Vice President John Fullmer and Rider Levett Bucknall's Terence Young were also in attendance on behalf of their companies.
The facility at 2433 Pali Highway has been the site of the Consulate General since October 1948, when it was sold to the Philippine Memorial Foundation for US $80,000. The Foundation, comprised of sakadas, leased the property to the Philippine government for use as its consular office and as the residence of its Consul General.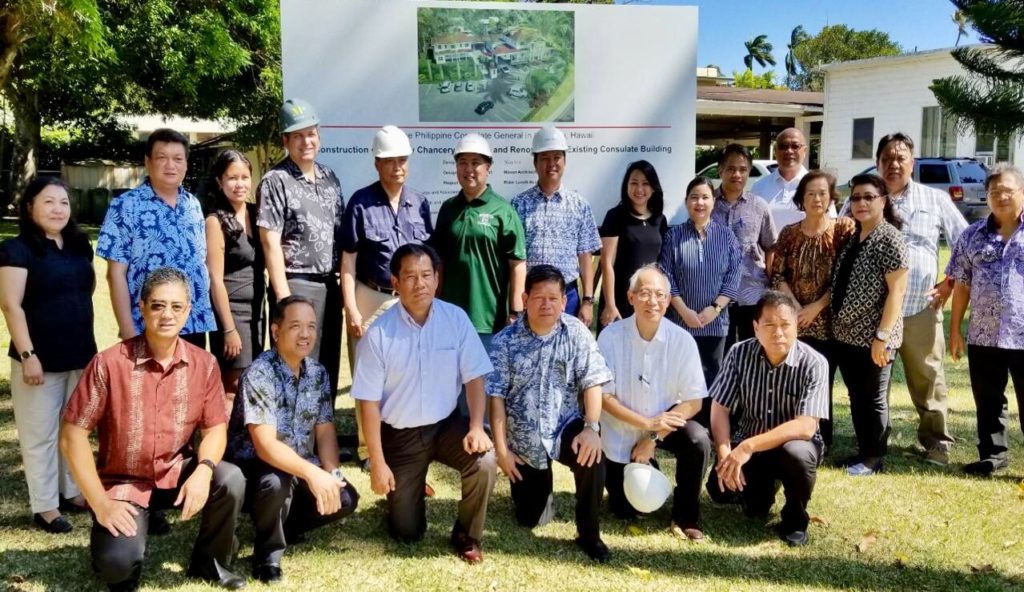 Eventually, the State of Hawaii bought portions of the property under eminent domain for the construction of the Pali Highway. In 1961, the Foundation sold the remaining portion (45,607 square feet) to Philippines for US $80,000, and has since been the site of the Consulate General.
–
For more information, visit www.honolulupcg.dfa.gov.ph, www.philippineshonolulu.org or https://www.facebook.com/PHinHonolulu.