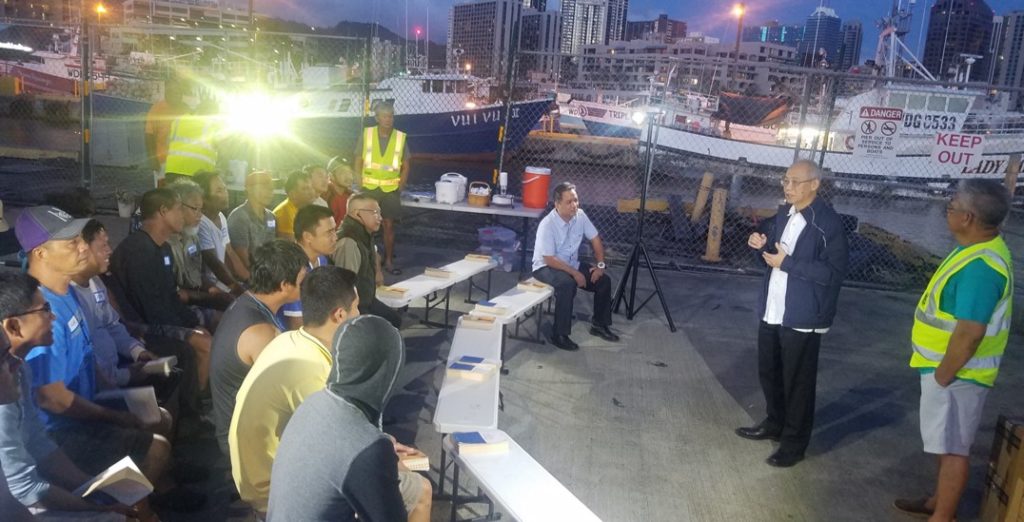 HONOLULU 11 September 2018 – The Philippine Consulate General in Honolulu visited Filipino fishermen at Pier 17 on 28 August 2018 to donate basketballs and new long-sleeved shirts.
The Consulate General group, representing Consul General Joselito A. Jimeno, were Consul Roberto T. Bernardo, Assistance-to-Nationals Officer Rodel V. Tejada, Severino B. Baliao and Felix V. De Leon Jr.
Aside from turning over the donations, the Consulate General also joined the Filipino fishermen in a fellowship night hosted by the Seafarer's Ministry led by Pastor Jerry Saludez.
During the open forum, Filipino fishermen said that the long line fishing industry is tough work, but the pay and working condition are good.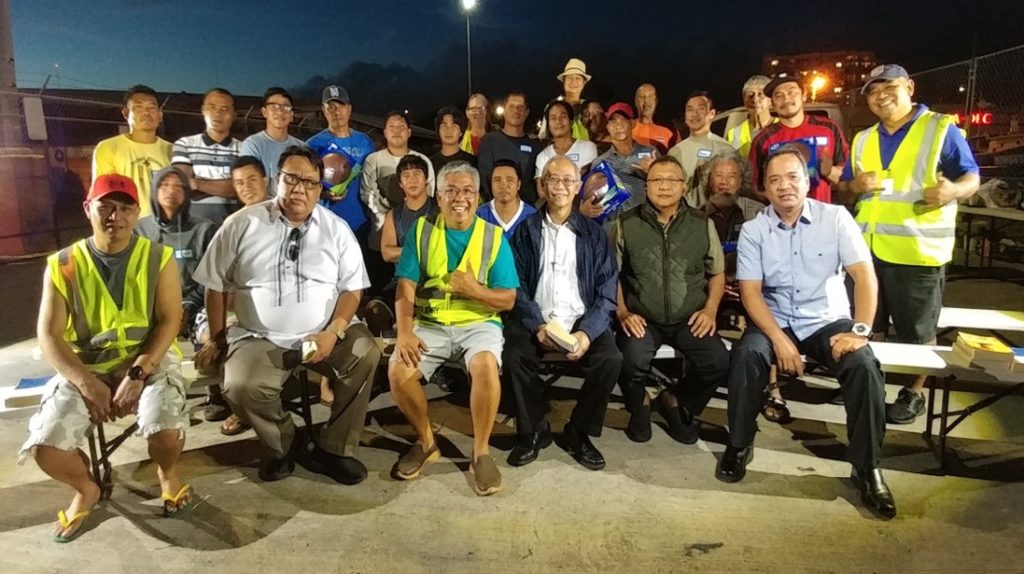 The Filipino fishermen requested for basketballs and a half-court so they can have physical activity while at port waiting for the next fishing trip.
At the height of Hurricane Lane, the fishermen said they were moved inland to various safe places, with their employers or fishing vessel owners. The United States Customs and Border Protection (CBP) ordered the vessel owners to move the fishermen from the docks to safety on land and the vessels to safe harbors.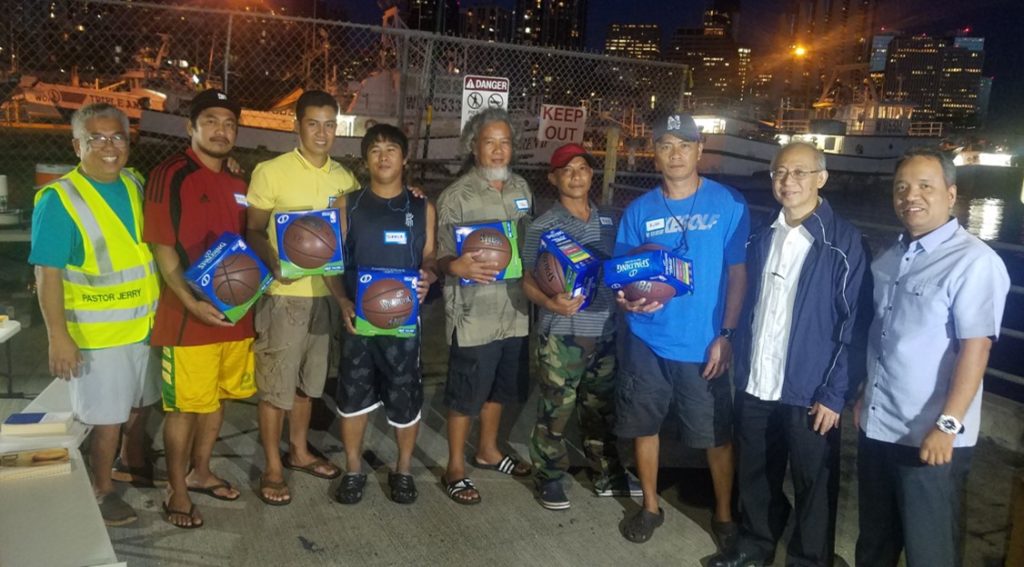 Last February 2018, Consul General Jimeno made representations with the CBP and various state and federal officials to improve the situation of the fishermen. The agencies have responded positively to the appeal of the Consulate General but the matter of issuing the appropriate visas to the fishermen would have to be addressed at the federal level.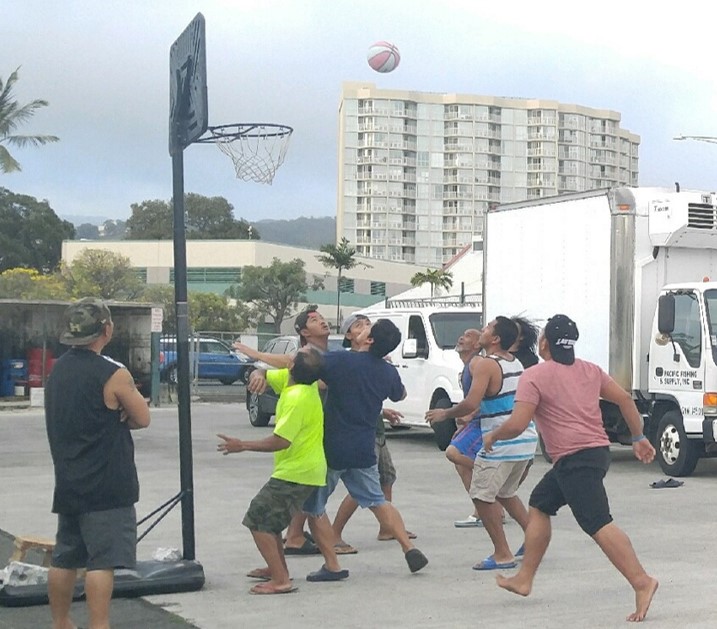 Foreign fishermen based in Hawaii are unable to leave the piers due to federal restrictions on work permits. To leave the pier for medical or other purposes, they must pay a parole fee of US $65. The fishermen typically spend 20 days at sea catching tuna fish, marlin and swordfish for the Hawaii market.
_
For more information, visit www.honolulupcg.dfa.gov.ph, www.philippineshonolulu.org or https://www.facebook.com/PHinHonolulu.