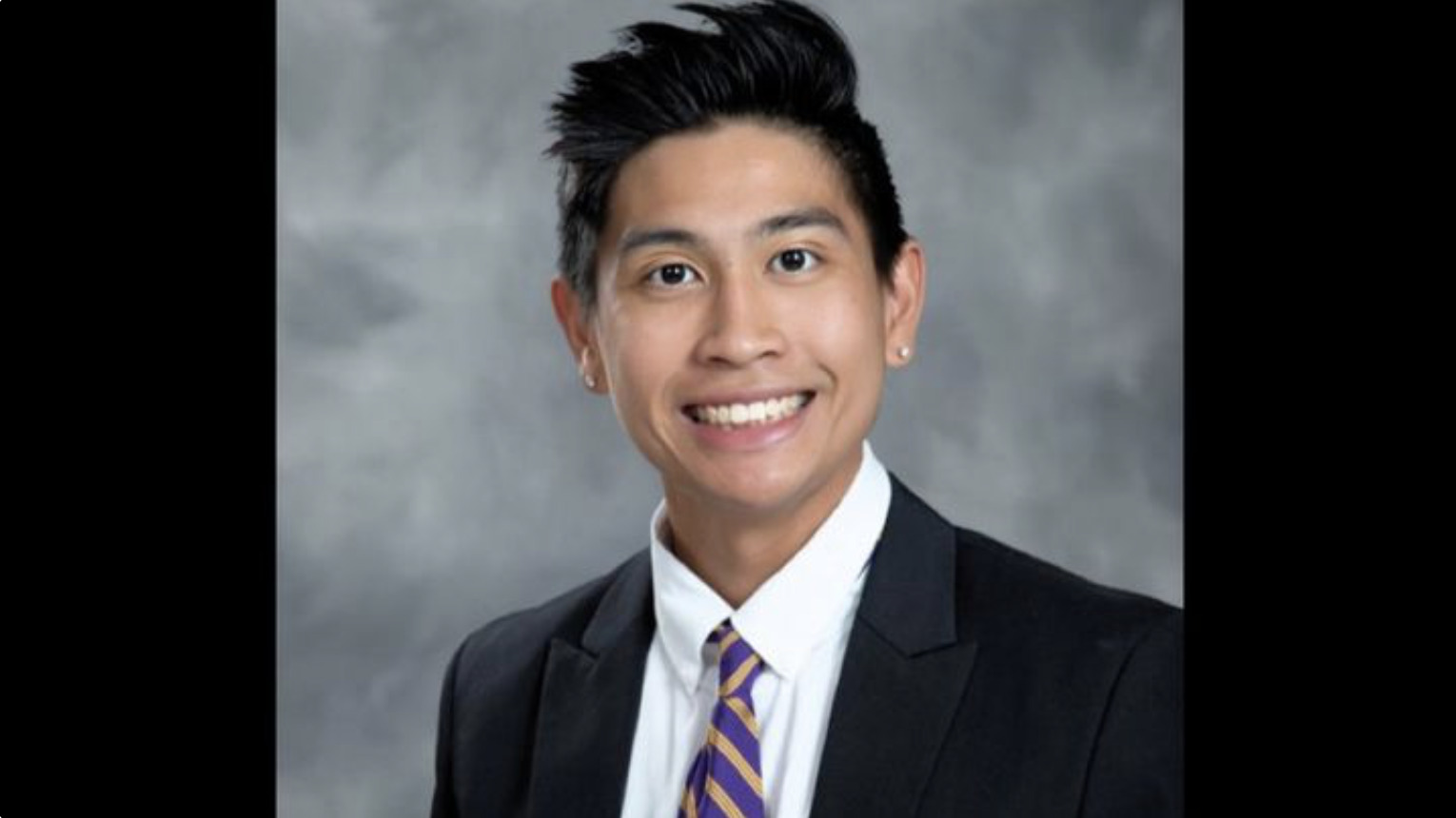 A FILIPINO American college student died from injuries shortly after an amateur charity boxing match in Las Vegas last week.
Nathan Valencia, a 20-year-old student of University of Nevada Las Vegas (UNLV), passed away on Tuesday, November 23, after participating in Kappa Sigma fraternity's off-campus 'Kappa Sigma Fight Night' on Nov. 19.
According to 8 News Now, Valencia collapsed after the fight and was rushed to the hospital. Four days later, he died of brain injuries.
Valencia's mother told local media that she wanted him to back out of the fight, but he insisted on participating since it was for charity.
Meanwhile, the family's attorney, Nick Lasso, pointed out that neither medical help nor a professional referee was there in the sponsored charity boxing match.
"The family is deeply saddened over the loss of their loved one. They have asked for privacy during this painful time to grieve. This was an entirely avoidable and unnecessary death that will be fully investigated," Lasso said in a statement.
"While it is early to know all details, it appears there were multiple safety measure failures by both UNLV and Kappa Sigma Fraternity," he added.
On Friday, Nov. 26, the Valencia's family attorney released another statement, vowing to leave "no stone unturned" to find out how a 20-year-old college student ended up in a boxing match.
"The Valencia family is heartbroken over the loss of Nathan. Our preliminary investigation reveals mistakes were made and safety precautions overlooked. We will be completing a full investigation to determine how UNLV and the Kappa Sigma Fraternity could allow and promote an event like this to take place.  College students should not be placed in a situation where they are pitted against each other for combat.  "Kappa Sigma Fight Night" is an event that has been held annually and was well known to both UNLV and the national Kappa Sigma Fraternity," the statement read.
"We will leave no stone unturned to determine how a 20-year-old ended up in a school-sanctioned amateur fight that cost him his life. The family has asked for privacy during this time to grieve," it added.
For his part, UNLV President Keith Whitfield assured that the university is "committing all available resources" to review the incident.
"We are shocked and heartbroken as we mourn the loss of one of our own. Coping with the loss of life is always difficult, especially under these circumstances. UNLV is committing all available resources to review the incident and determine how off-campus events like these can be as safe as possible," he said in a statement.
"Our deepest sympathies go out to his family, friends, and loved ones. I am sure words cannot describe their feeling of grief and emptiness. They are in our thoughts during this very difficult time. The Rebel community shares their loss," he added.
Likewise, Kappa Sigma Fraternity offered their condolences to Valencia's family.
"Kappa Sigma Fraternity is greatly saddened by the loss of Nathan Valencia at the University of Nevada, Las Vegas. Our deepest condolences, thoughts and prayers are with the Valencia family and the entire UNLV community," it said in a statement.
A GoFundMe page has been set up to help the family with medical and funeral expenses. As of this writing, it has raised over $50,000 of its $100,000 goal.
"Nathan was actively a member of Sigma Alpha Epsilon at UNLV. He had so much love for his chapter and valued the genuine connections he was able to make," the page's description read.
"Nathan passed away on November 23rd at the young age of 20. Although Nathan is not here with us physically, his spirit will forever live on through everyone that knows him. Nathan was taken from us too soon, but I know we have gained the best guardian angel," it added. (Ritchel Mendiola/AJPress)