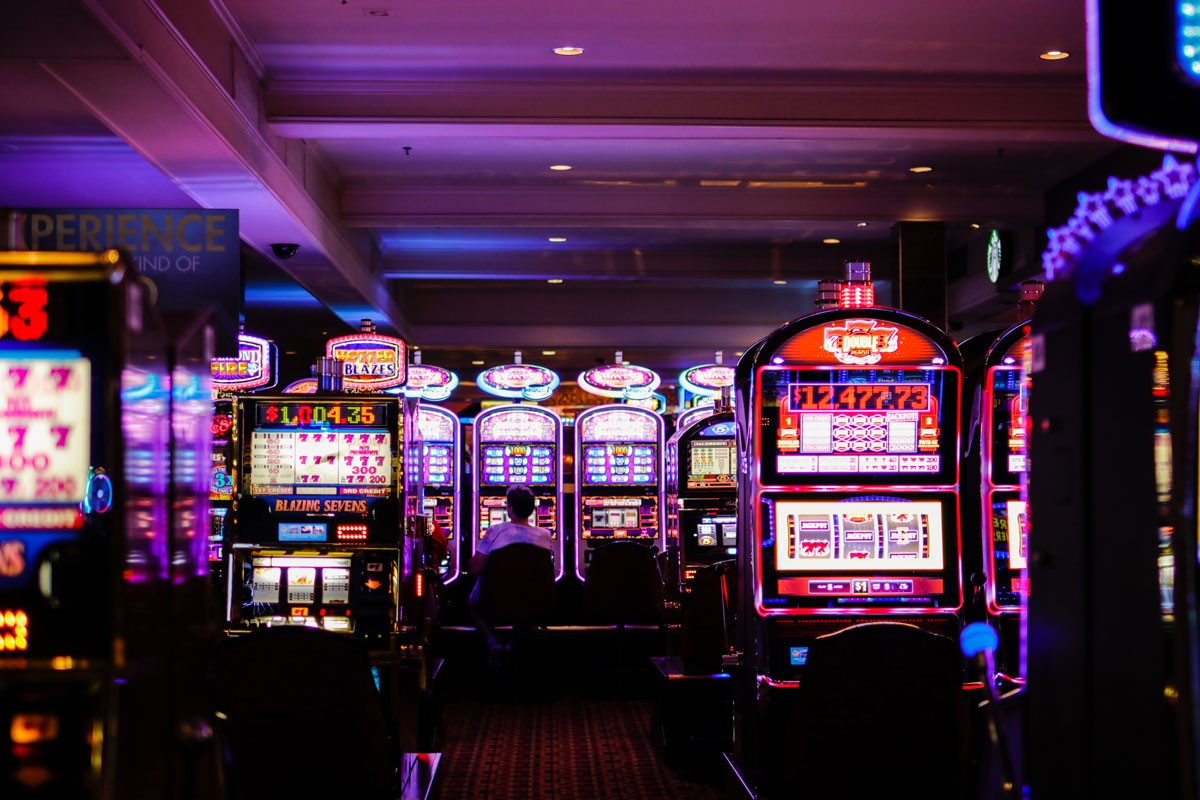 "The world has changed, and Vegas is changing with it."
That's the new ad campaign slogan put together by the Las Vegas Convention and Visitors Authority (LVCVA), the organization behind the famous "What happens in Vegas, stays in Vegas" campaign.
The new slogan comes as Nevada Governor Steve Sisolak said Tuesday, May 26 that a number of resort casinos would be allowed to open as soon as June 4 as part of the city's Phase 2 reopening stage.
"We're welcoming visitors back, but we're going to take every precaution possible," said Sisolak in an online briefing. "We're encouraging visitors to come and enjoy themselves and have a good time."
But the Las Vegas people know — crowded casinos, and packed day and night clubs — will look and feel different as facilities comply with new guidelines put in place to prevent the spread of COVID-19.
Of the properties set to open on June 4 include four MGM Grand's properties: the Bellagio, New York-New York, the MGM Grand Las Vegas, and The Signature. Also opening are The Cosmopolitan of Las Vegas, Caesars Palace, the Flamingo Las Vegas, the Venetian, and Wynn Las Vegas.
Facilities
Changes will be seen as soon as visitors step into the opened hotel-casinos as all guests will be required to have their temperature checked upon arrival. Several hotel-casinos, like the Wynn Las Vegas, also plan on using thermal cameras at entrances.
Designated COVID-19 testing areas will also be required where guests can be tested and wait for results.
Guests can also expect to see an amped-up medical crew presence.
The Venetian, for example, plans on having a team of 25 emergency medical technicians on-site at all times.
To further prevent the spread of the coronavirus, hand sanitizing stations will be put throughout the properties. The Bellagio and New York-New York plan on taking it a step further by putting handwashing stations complete with water, soap, and towels throughout their properties.
While masks will be required for employees, visitors are only encouraged to wear them and may be provided with masks.
Many flock to Las Vegas to attend its many day club pool parties, however, guests can expect limited pool access and no day club festivities. Night clubs, shows, and some spas will also remain closed in the current reopening phase.
All hotels will also be required to meet cleaning standards set by the Centers for Disease Control and Prevention, the Southern Nevada Health District, the local Nevada Gaming Control Board, and the World Health Organization. This includes frequently cleaning HVAC filters and sanitizing high-touch surfaces and items.
Games
To maintain social distancing, some games will be adjusted to comply with precautions set by the Nevada Gaming Control Board. For example, blackjack will go from six players down to three. Craps players can expect three at each end of the table instead of seven for a total of six players instead of 14.
The number of available slot machines will also be decreased with many casinos looking at getting rid of chairs to prevent people from even sitting at certain machines. Chips, dice, and cards will also be sanitized regularly.
Guests will also likely see acrylic and plexiglass barriers, as well as face shields.
Dining
Takeout will continue to be available, but when it comes to dining in, buffets — which are a Las Vegas experience in itself — will remain closed, as will bars.
As for other dine-in restaurants, no walk-ins will be allowed, meaning reservations must be made in advance. Groups must also have no more than five people.
Restaurant settings will also look different as tables will have to be at least six feet apart from each other, and won't be preset with utensils, napkins, or condiments. When getting drink refills, guests will also receive new glasses.
Restaurants are also encouraged to post menu boards throughout their facility or online, or use disposable menus. Electronic payments are also encouraged, and restaurants may choose to only accept electronic payments over cash.