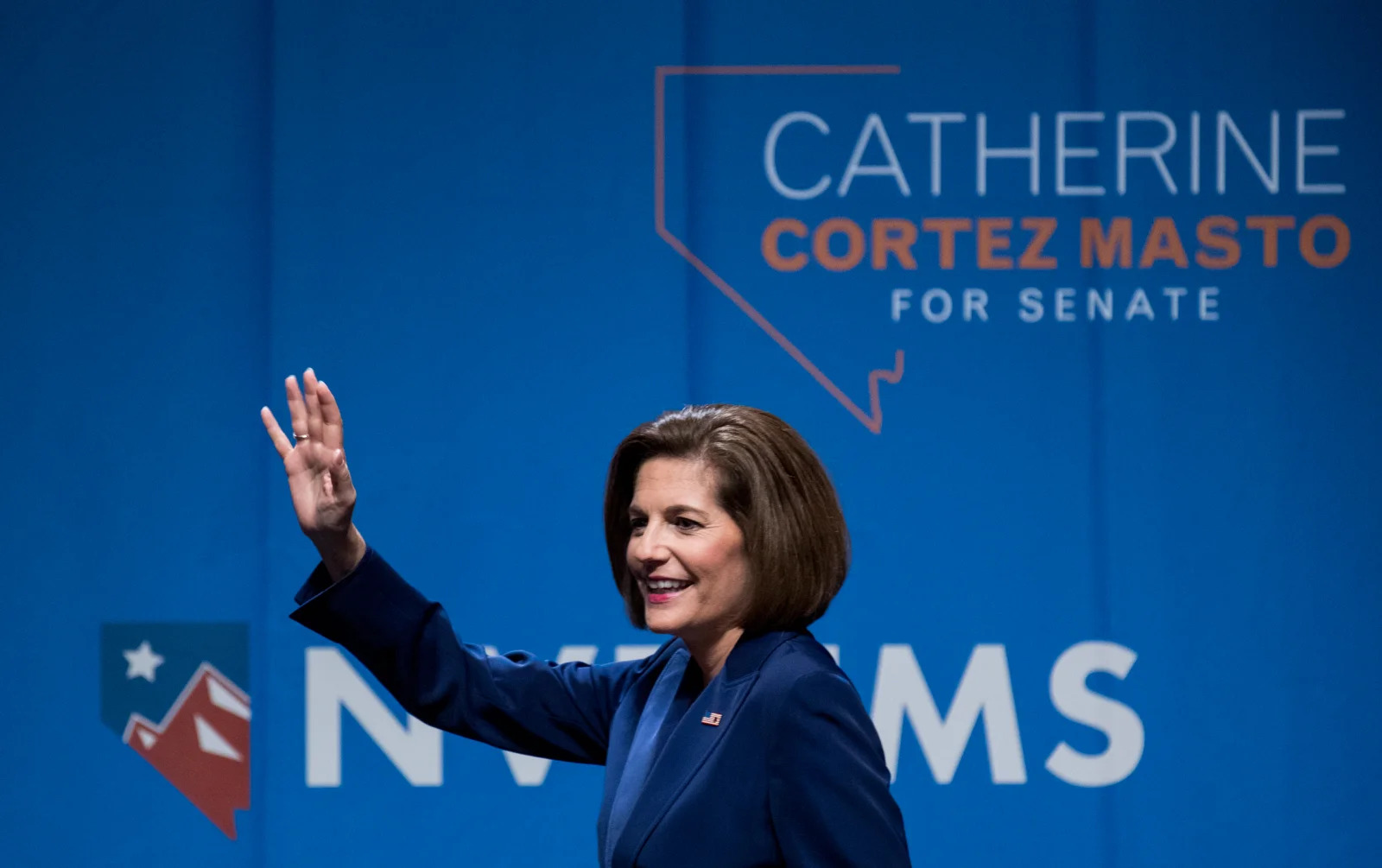 Las Vegas, NV – The Cortez Masto for Senate campaign rolled out a list of 24 Nevada AAPI community leaders who are endorsing Senator Catherine Cortez Masto's re-election and will serve as an advisory council for her campaign, supporting the senator's AAPI outreach across the state of Nevada.
"I will always be an advocate for AAPI families in Nevada and work to ensure they have the resources they need to succeed," said Senator Cortez Masto. "These leaders are fighting for their community every day. I am proud to have their support and I look forward to continuing our work together on behalf of our AAPI small business owners, workers and families."
Cortez Masto has worked closely with Nevada's AAPI communities throughout her time in the Senate, leading efforts to support AAPI businesses and collaborating with local leaders to combat the rise of hate crimes targeting the AAPI community in Nevada and across the country.
"I have known Catherine for a long time, and I've seen firsthand the work she's done for our communities," said former Chair of the Clark County AAPI Community Commission, Margie Llorente-Gonzales. "She takes our concerns seriously and always considers AAPI Nevadans when she does her work in the Senate. I'm so pleased to endorse my friend Catherine, a fighter for our families and our voice in the Senate."
"Catherine has earned my endorsement by proving over and over again that she supports and fights for our AAPI families in Nevada," said Tim Wong, community leader. "I've worked with her many times, and I admire her dedication to public service and her commitment to our community."
"Senator Cortez Masto is a true ally for our community," said Angelyn Tabalba, Chair of the AAPI Democratic Caucus of Nevada. "When we faced a rise in hate crimes during the pandemic, our Senator met with us, took our concerns directly to Congress, and helped pass theCOVID-19 Hate Crimes Act to protect us. She has proved that she will deliver for us when we need it most, and I'm proud to support such a strong advocate for AAPI Nevadans."
The full endorsement and advisory council list can be found below.
Margie Llorente-Gonzales, former Chair of the Clark County AAPI Community Commission
Duy Nguyen, Clark County Planning Commissioner
Assemblywoman Rochelle Thuy Nguyen, AD-10
Gloria Caoile, President of the Asian Pacific American Labor Alliance (APALA)
Selim Muhammad, Former President of the Bangladeshi Association of Northern Nevada
Tim Wong, Community leader
Craig Valdez, Chair of the AAPI Community Commission
Angelyn Tabalba, Chair of the AAPI Democratic Caucus of Nevada
Amy Akao, Chair of the Washoe Democrats AAPI Caucus
Erica Mosca, Executive Director of Leaders in Training
Karl Catarata, Nevada Director for the Human Rights Campaign
Hanadi Nadeem, CEO of Shifa Medical
Minddie Lloyd, Chair of Bamboo Bridges
Assemblywoman Brittney Miller, AD-05
Harry Singh, President of Indian Chamber of Commerce
Grace Vergara, Executive Director of SEIU Local 1107
Radhika Kunnel, Founder of the South-Asian Women's Alliance of Nevada
Dr. Rachakonda Prabhu, Physician
Dr. Ikram Khan, Physician
Dr. Aurangzeb "Aury" Nagy, Community leader
Dr. Sayed Qazi, Physician
Dr. Chowdhury Ahsan, Director of Cardiology Fellowship Program at Nevada School of Medicine
Dr. Javaid Anwar, Physician
Muhammed A. Quddus, Economist for the State of Nevada
Rozita Lee, former advisor to President Obama, senior advisor to National Federation of Filipino American Associations
Assemblywoman Cecelia González, AD-15