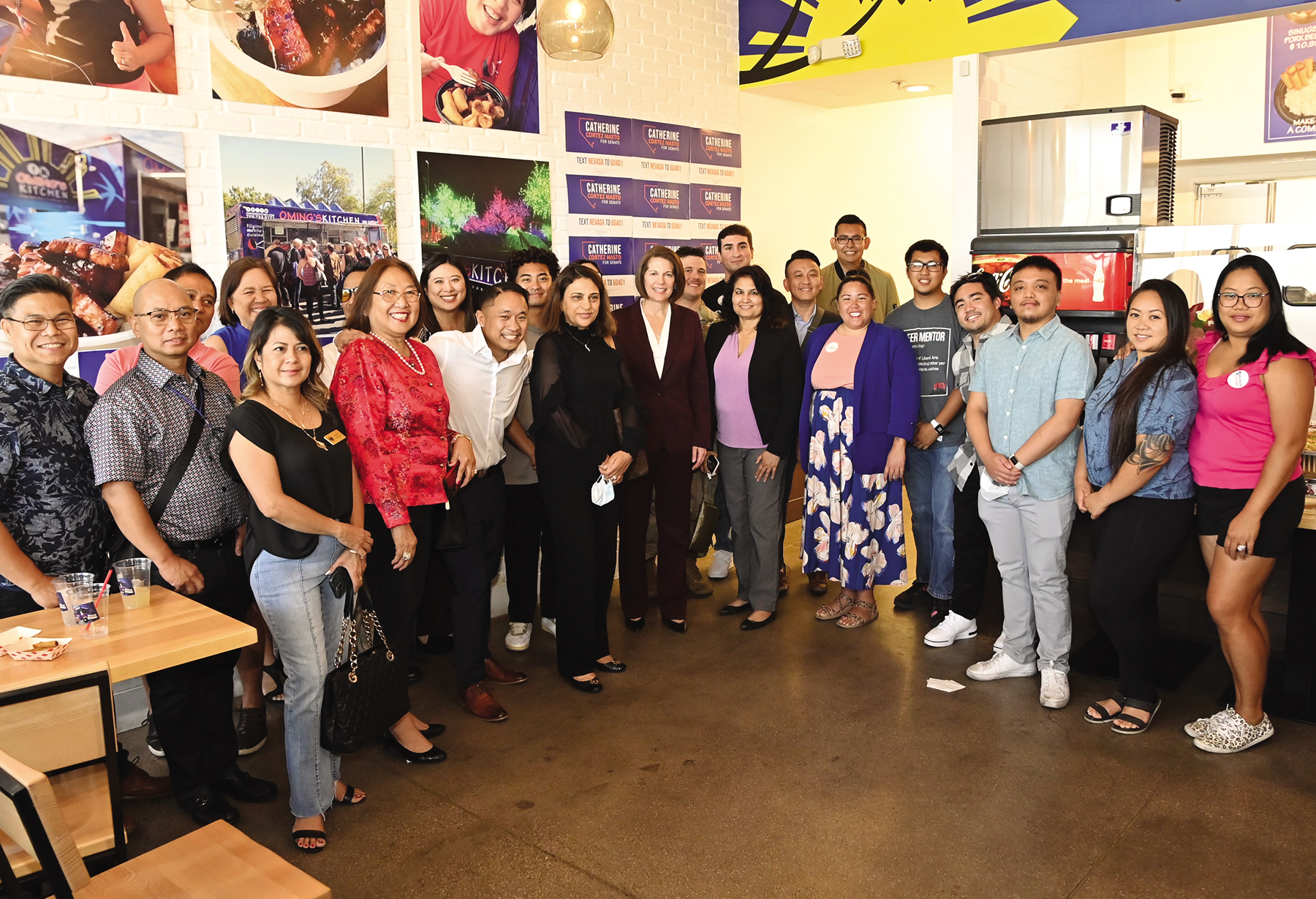 TO close out Asian American and Pacific Islander (AAPI) Heritage Month, Senator Catherine Cortez Masto (D-Nevada) gathered community members and leaders in a celebration in Las Vegas.
The dinner event was held at Oming's Kitchen on Tuesday, May 31 as attendees provided an update to the senator on how AAPI businesses and community leaders have been doing since the pandemic.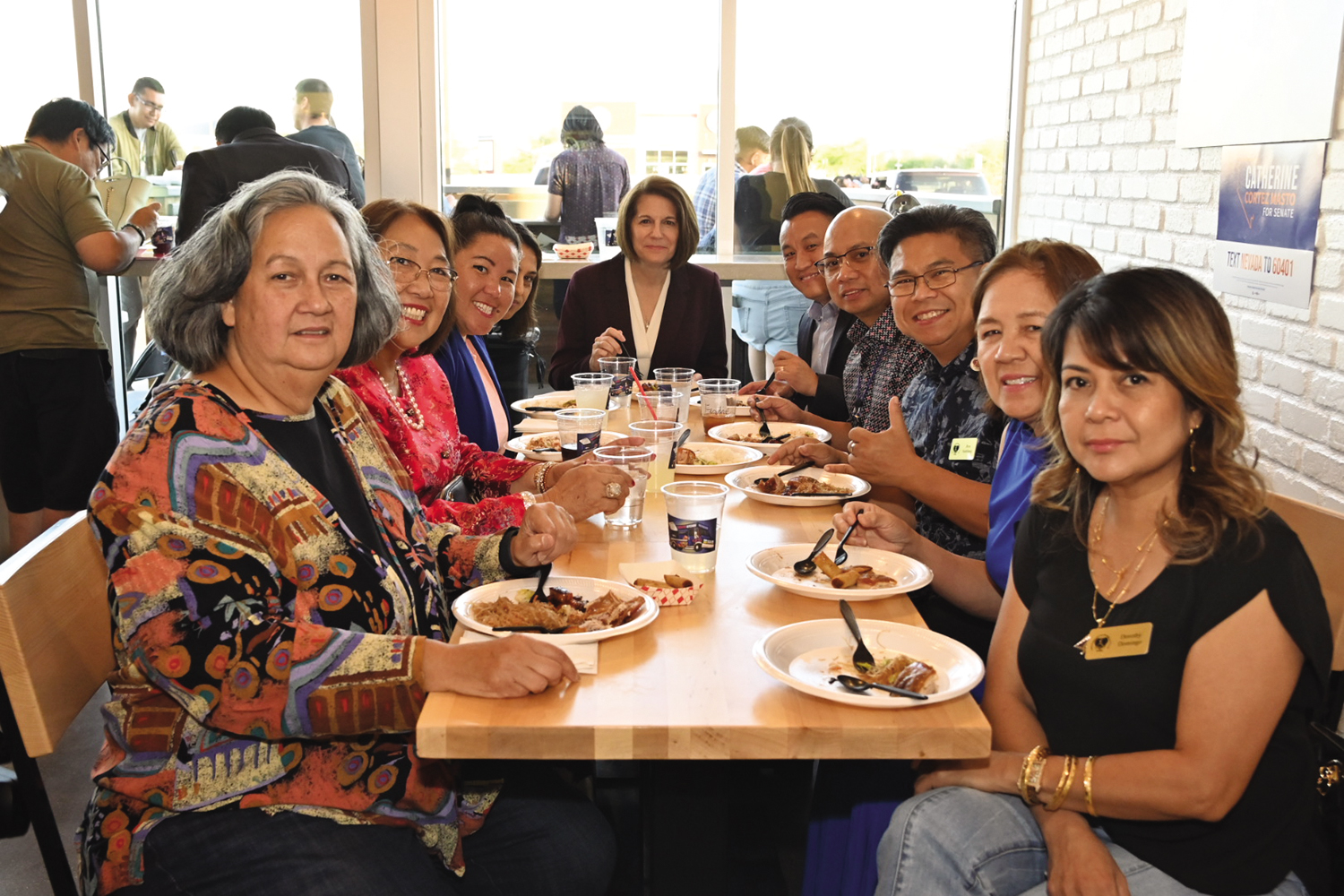 The senator remarked how the AAPI community is one of the fastest-growing, and it has contributed to the economy of the state.
"This community has grown…I was born and raised here. It was not like this. But you see AAPIs and Native Hawaiians now living here, contributing — entrepreneurs, those who are are on the front lines of the pandemic, our health care workers," she told the Asian Journal. "It's just fabulous to see that diversity in the state now."
She added, "It is important that the work that I do it at the federal level is supporting, those Nevadans and the AAPI community here for their businesses and for their families in the future."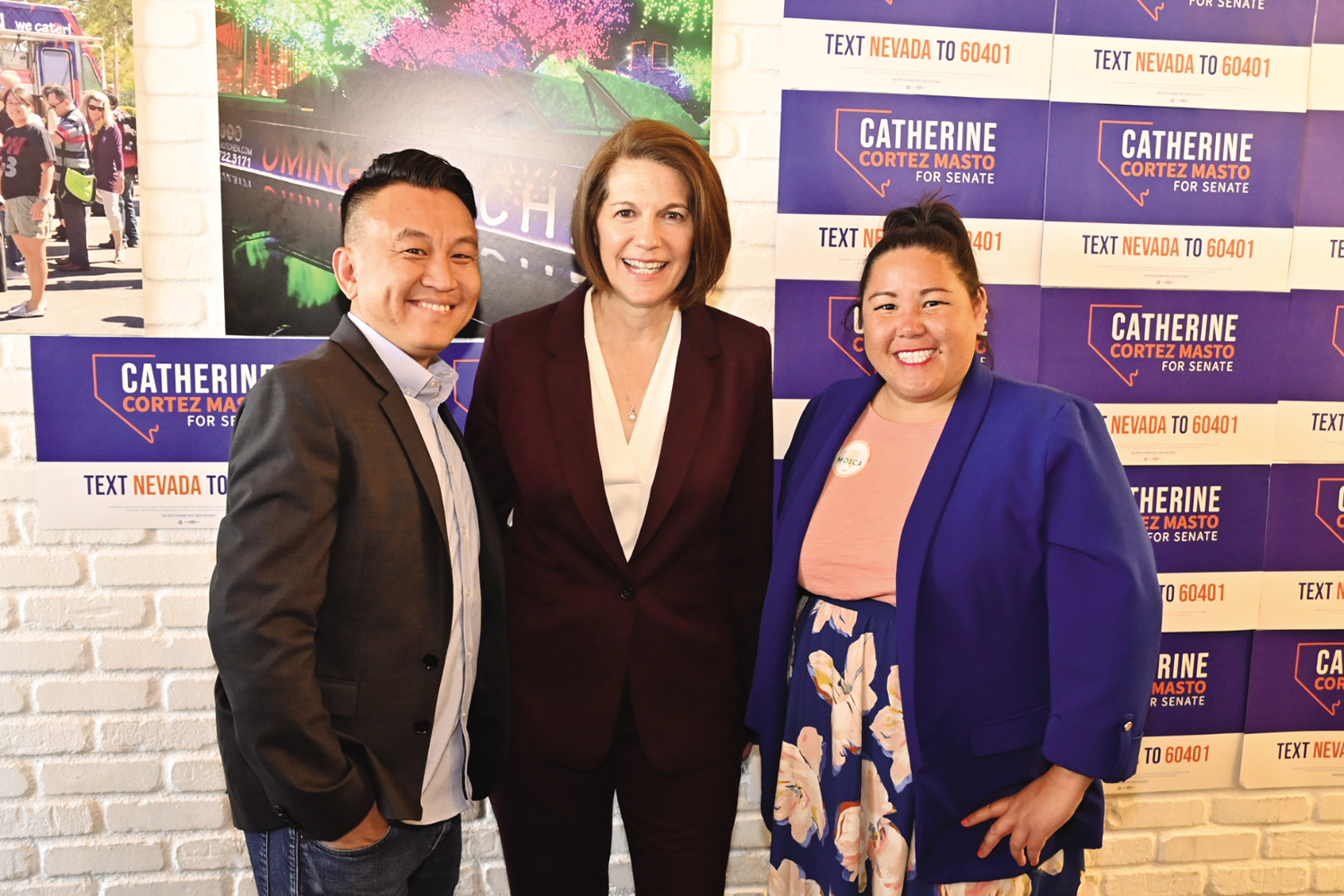 Through the pandemic, the senator has met with AAPI community members in providing resources to access business loans as well as pushing legislation, such as the COVID-19 Hate Crimes Act, to address the rise in hate crimes targeting the community, not only in Nevada but nationwide.
Cortez Masto, the former attorney general of Nevada, was first elected to the Senate in 2016.
"I'm honored every day to be able to represent Nevada just for this very reason — every piece of legislation, everything I've worked on has been informed by Nevadans," she told the Asian Journal. "That's why I'm running for reelection. It's a great state has been good to me and my family, and I want every every Nevadans have the same opportunities."
She faces re-election for a second term this November and credits the AAPI electorate in Nevada for helping her get to office.
"Nevada has one of the fastest growing AAPI communities in the country and they are an incredible voting bloc. They've made the difference in my election in 2016 and there's no doubt that they will make the difference again here in this election," she said.