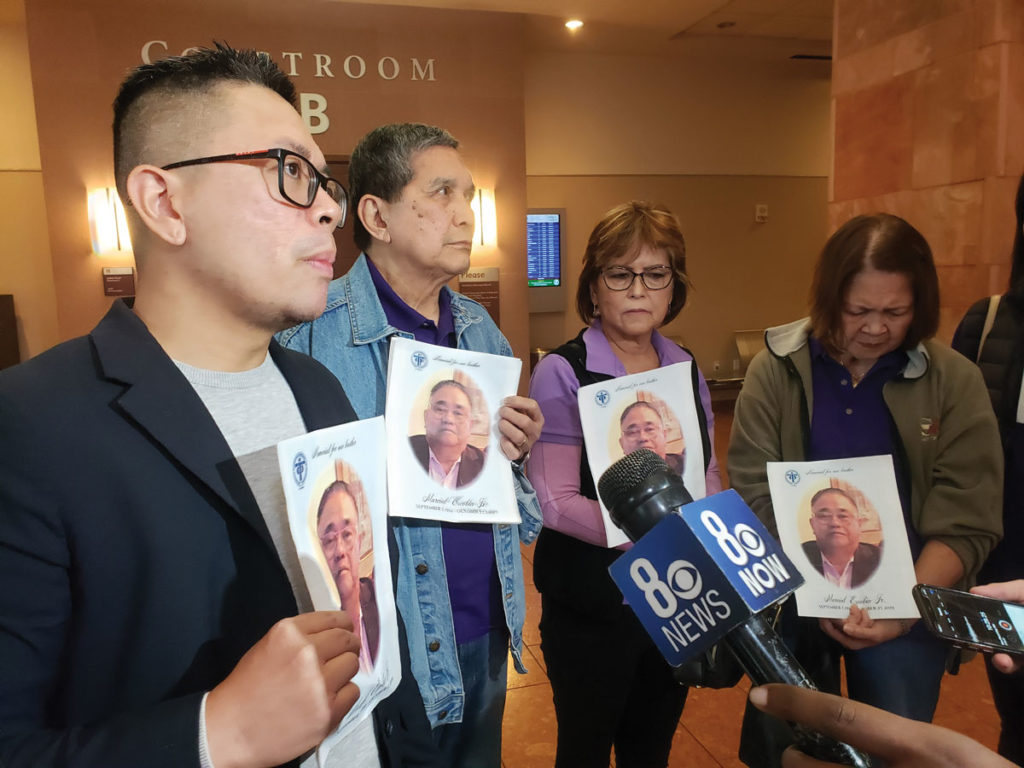 The impaired driver in a crash that killed a Filipino doctor last month in central Las Vegas has pleaded not guilty to murder and several other charges on Tuesday, November 19. 
Appearing in a wheelchair before a district judge, 34-year-old Kevin Raspperry of Henderson, Nevada pleaded not guilty to three counts of reckless driving, four counts of driving under the influence, two counts of possession of a controlled substance and two counts of second-degree murder. 
Raspperry is the suspect in a seven-vehicle crash that killed 65-year-old Filipino doctor Marcial Escobia Jr. and injured his wife, Nimfa Escobia, who was a passenger in the vehicle. 
Raspperry, who had a revoked driver's license, ran a red light at a high speed around 7:54 a.m. on October 27 near Tropicana Avenue and Rainbow Boulevard, crashing his vehicle into Escobia's 2013 Toyota Pathfinder, according to police reports. 
The Escobias were on their way to church, family members said. 
The Fil-Am's vehicle reportedly went into a roll and struck three other vehicles. Escobia died from multiple blunt force injuries at a nearby hospital, while Nimfa Escobia is still in critical condition.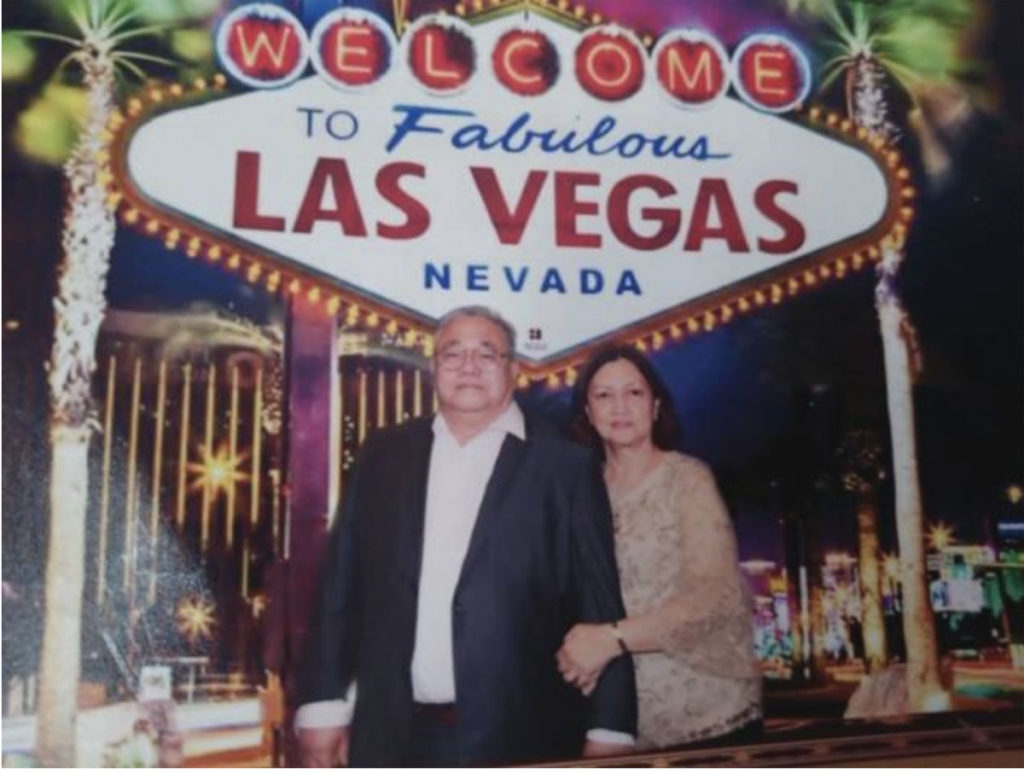 Passengers of the other vehicles involved in the crash were taken to University Medical Center for non-life threatening injuries at the time. 
"[It's] very tough, we know that we have to go through the struggle. Our pain is definitely permanent but we have to stay strong," Nimar Escobia,  Marcial and Nimfa's son, said. "For Kevin Raspperry, your decision…did not just impact one family, it impacted many more."
Raspperry's blood alcohol level during the crash was 0.205, more than two and a half times the legal limit, the district attorney's office wrote in a report. The suspect also tested positive for methamphetamine, ecstasy and marijuana. 
He previously has two prior DUI convictions in Clark County.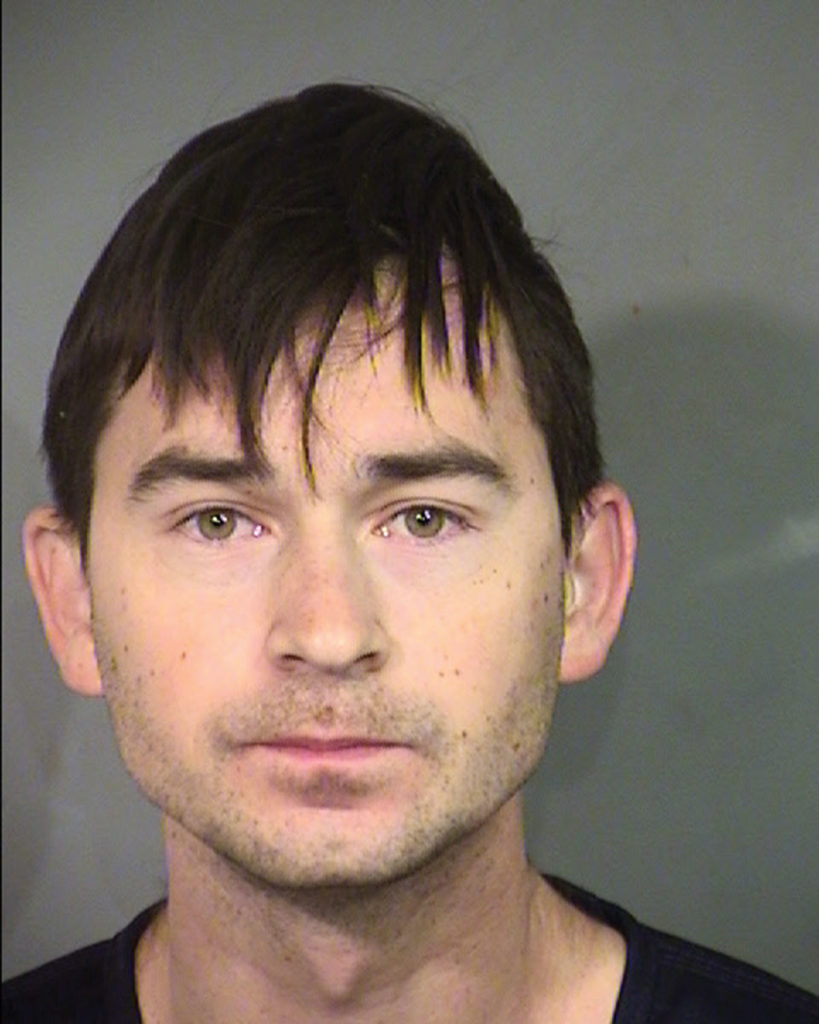 "Mr. Raspperry's blood alcohol level after the crash was .205 (.08 is the legal limit), and he also tested positive for methamphetamine, ecstasy and marijuana.  Raspperry has two prior DUI convictions in Clark County since 2012, which demonstrates his total disregard for the law," District Attorney Steve Wolfson told reporters. 
Raspperry's bail was originally set for $100,000 but Nevada prosecutors are pushing for a higher amount as he remains in custody at Clark County Detention Center. 
Escobia, who is originally from Bohol, Philippines, was laid to rest on Saturday, November 23. A GoFundMe page had been set up by the family to help with funeral arrangements. 
"We want justice [for] what happened to the family," Jessie Aguilar, a friend of the Escobia family, said.  (With reports from Bev Llorente / ABS-CBN News North America bureau)