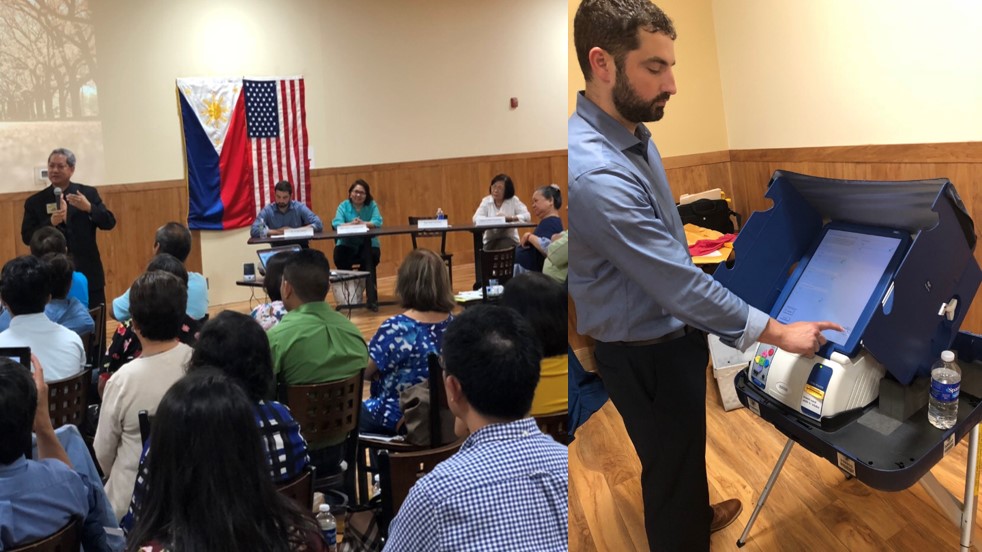 CHICAGO 11 September 2018 – Aimed to inform the Filipino-American electorate in Illinois on the significance of elections and their right to suffrage, a voters' education forum was held at the Seafood City Community Center in Chicago on 15 August 2018.
Promoting a more active civic engagement and participation by the Filipino community in Illinois, Philippine Consul General to Chicago Jamoralin called on eligible Filipino-Americans to register and vote in the coming elections. She pointed out that they can express their needs, interests and concerns through the ballot not only for the benefit of their families, but also for the entire community.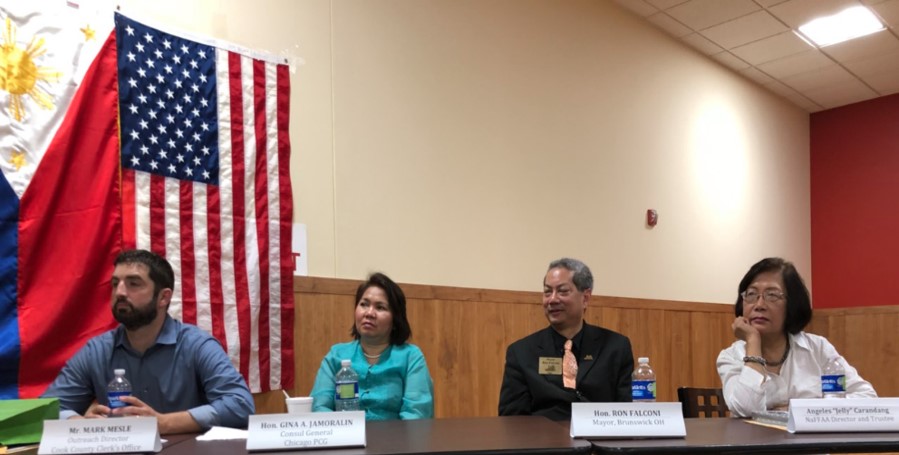 Ms. Angeles "Jelly" Carandang, National Federation of Filipino American Associations (NaFFAA) Director of Special Projects and Board of Trustees Member, shared that the aspiration for a stronger and clearer Filipino-American voice is within reach through a committed and responsible exercise of their voting rights.
Mayor Ron Falconi, the first Filipino-American Mayor in Ohio, recounted how he got involved in public service and decided to seek public office after realizing he had the passion and ideas to improve local governance. In his city of Brunswick with a population of around 35,000 where they are only a handful are Filipino-Americans, he first held a council seat in 2008.
He was elected mayor in 2013 and won a fresh four-year mandate last November. With only one vote separating him from his contender in his first successful run, he stressed that it is important to remember that "every, single vote counts," and Filipino-Americans should never lose heart in participating in all elections.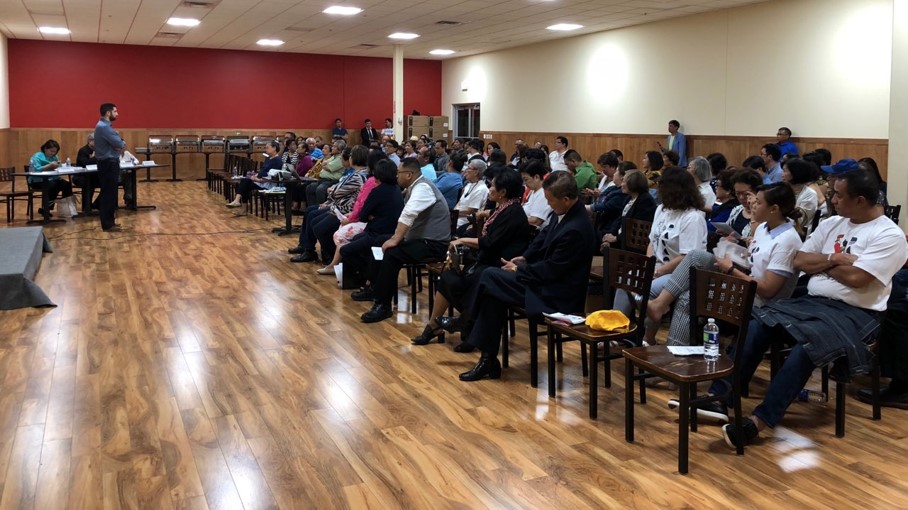 Outreach Director of the Cook County Clerk's Office Mark Mesle discussed the history of voting rights in the U.S. and Illinois, noting how Americans fought for such right against a monarchical system that deprived subjects of the power to change and choose their leaders. He further presented the different modes of registration and voting in Illinois which has made the exercise of democracy easier through the years.
A table was set up for voter registration and application for the Congressional Gold Medal for Filipino Veterans of World War II as part of the programs and services of NaFFAA.
Because of the possible feedback among the participants, a possible follow-up session is being planned before November.
_
For more information, visit www.chicagopcg.dfa.gov.ph, www.chicagopcg.com or https://www.facebook.com/PHinChicago.