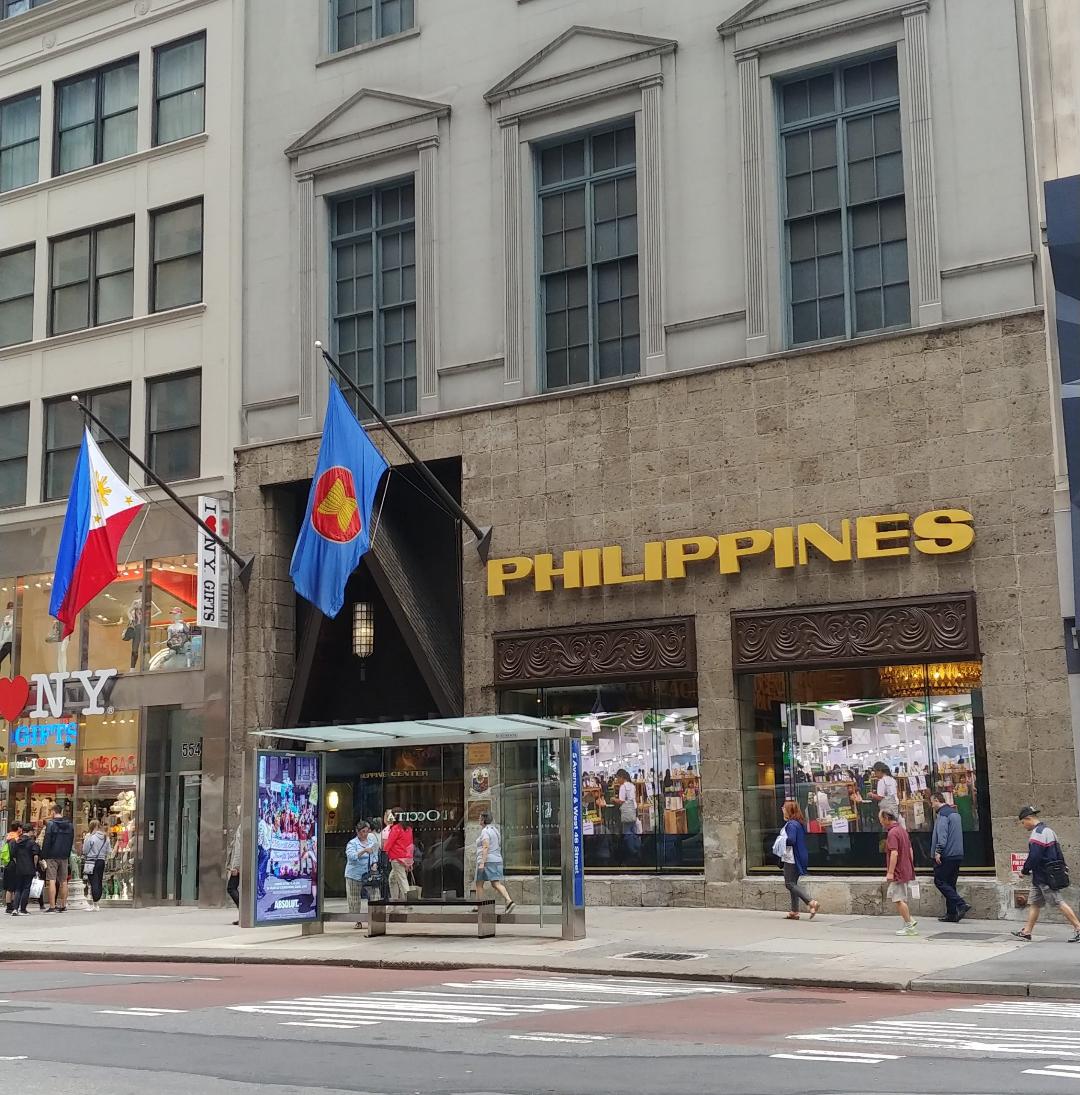 THE Philippine Consulate General in New York has suspended consular operations beginning Wednesday, April 20 because several consulate personnel has tested positive for COVID-19. The consulate has also postponed its consular outreach mission scheduled on Saturday, April 23 in Bergenfield, New Jersey.
"A number of us tested positive today for a very aggressive strain of COVID-19. The rest, who tested negative, are monitoring themselves because they were exposed to our positive colleagues while doing election duty in the past several days and nights. Some have been told to isolate after exhibiting symptoms," the consulate posted on Facebook.
PCGNY officers and staff have been working overtime for the past eight days to make sure that election ballots that only arrived in New York last Monday, April 11 would reach registered overseas voters as soon as possible to allow them to exercise their right to vote.
"We hope kababayan affected by the suspension of consular operations would understand why we have to do this. This is the first time the Consulate was hit hard by COVID-19 and the decision to suspend was with the intention to protect kababayan from possible exposure," the advisory added.
In a video message, Consul General Elmer G. Cato requested patience and understanding from the Filipino community, particularly those who were affected by the suspension of consular services.
He assured the public, particularly those who are still waiting for their ballots to arrive in the mail, that the remaining personnel is focused on making sure that the remaining ballots are all sent out.
"We have already delivered to the post office almost 60 percent of the almost 40,000 election packets that were sent to PCGNY," the consul general said.
The consulate also advised kababayan who visited the Philippine Center on Monday, April 18, and Tuesday, April 19 to check themselves for symptoms and take the necessary tests and precautions.
Normal consular operations will resume on Monday, April 25, 2022.
Despite Consul General Cato's statement, some members of the community are still concerned about the delay in the sending of the election packets.
Some FilAm groups have also called out the "widespread OAV mishandling on the part of the Commission on Elections (COMELEC), which according to R.A. 9189 should have transmitted ballots to embassies and consulates no later than 75-days before the day of elections."
They have also called for an investigation of the COMELEC to ensure they are held accountable for the poor handling of overseas absentee voting.
"They knew six years ago that there would be an election," said Carolina de Leon of Malaya Movement New York. "They are well-paid public officials in the COMELEC. They should have been preparing for this election."
De Leon added that the threat of disenfranchisement holds especially true for migrant, working Filipinos.
"We know that many of our kababayan are working in domestic work and are live-in. If they're living at their employers' place for one week, two weeks, they might not get home in time to receive their ballots," she said.
"We sent a letter to bring to the attention [of Ambassador Jose Romualdez] the disturbing problems regarding the Filipino Overseas Absentee Voting," said Eric Lachica of U.S. Filipinos for Good Governance (USFGG).
Among the problems he mentioned was the embassy's last-minute press release dated April 8 notifying the public of an April 9 deadline to submit applications for poll watchers, news media, and local community observers, leaving the public with an "unreasonable twenty-four-hour application deadline."
"We are coming together to support Kontra Daya and the efforts to monitor fraud during this election," said Nikki De Leon of the National Alliance for Filipino Concerns. "If you or anyone you know experience irregularities during the OAV period, please speak up. Your voice and experience will help to ensure a clean and honest election this 2022." n