Off-Broadway show "Miracle in Rwanda" marks 25 years since the end of the Rwandan Genocide; Play written and co-created by Leslie Lewis, daughter of Fil-Am businesswoman and philanthropist Loida Nicolas Lewis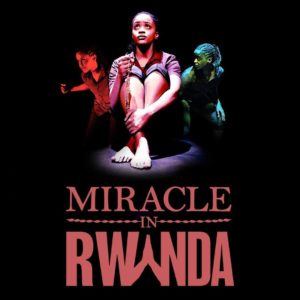 On Sunday, March 17, 2019, the story of a remarkable woman took center stage during the Women Of the World (WOW) Festival, a laser-focused event on gender equality and female empowerment held at the historic Apollo Theater in New York City.
It is the story of Immaculée Ilibagiza, a survivor of the horrifying Rwandan Genocide, and the subject of the critically-acclaimed Miracle in Rwanda — a one-woman show written by Leslie Lewis, daughter of the first African American billion-dollar dealmaker Reginald F. Lewis, and Filipino American lawyer, businesswoman and philanthropist Loida Nicolas Lewis.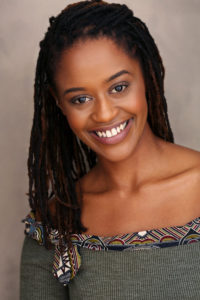 Miracle in Rwanda is about Ilibagiza's ordeal during the 1994 massacre that killed over 800,000 people from the Tutsi tribe. On her website, Leslie Lewis shares why Ilibagiza's story inspired her to develop this unique piece of theater: "Immaculée's family was brutally murdered during the three-month slaughter that began in April 1994. Miraculously, Immaculée managed to survive. For 91 days, she and seven other women huddled silently and cramped together in an undiscovered extra bathroom in a local pastor's home. Her terror escalated as hundreds of machete-wielding killers searched the house repeatedly for her without success, determined to find and butcher her. Ultimately, Immaculée moves beyond intense fear and rage, to find a deeper connection to God than she ever thought possible."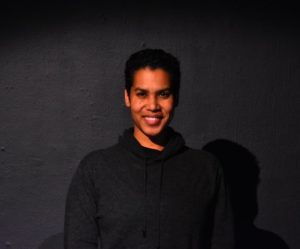 Lewis is an accomplished producer, director, playwright and actor, who had performed this show on five continents, for over 15,000 theatergoers. In 2017, the multi-awarded journalist Susan Taylor gave this tribute to Lewis after seeing Miracle in Rwanda for the first time: "Forgiveness at a level that we read about — you brought to life. Thank you for just breathing life into a story that is so powerful, and so needed right now. You are bringing to us the healing balm that we need so very, very deeply."
This year, to commemorate the 25th year since the Rwandan genocide ended, Miracle in Rwanda returns in a limited Off-Broadway run at The Lion Theater from April 4-21, 2019. The role of Immaculée Ilibagiza is portrayed by Rwandan actress Malaika Uwamahoro, and directed by George Drance, SJ of Magis Theatre Company. Tickets can be purchased through Telecharge at 212-239-6200 or by visiting www.miracleinrwanda.nyc.