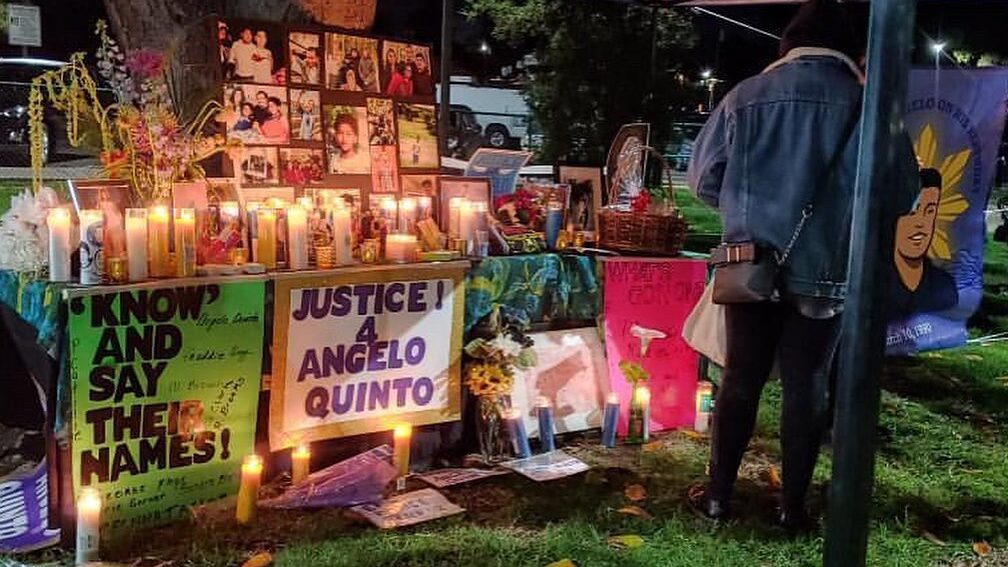 ON March 10, Angelo Quinto would have celebrated his 31st birthday by playing games and singing karaoke with his parents and younger siblings.
Instead, the Filipino American Navy veteran's family held a candlelight vigil to honor his life on Wednesday night at City Park in Antioch, California.
It marked another celebration Quinto would not be able to spend with his loved ones after an encounter with police resulted in his death last December.
"I should have told him that he was getting really old without a single doubt in my mind that he would live to see his face wrinkle and his hair turned gray," Quinto's younger sister Bella Collins told the crowd. "But that's not the current scope of our reality."
The somber gathering — set in front of a mural of Quinto painted by Bay Area artist Franceska Gámez — featured his favorite songs, poetry readings, lighted candles, and speeches from elected officials, supporters, and family members of victims who experienced a similar fate in police custody.
Hundreds more tuned in virtually as far as the Philippines, while relatives held another vigil down in Chino Hills.
In addition to justice for Quinto's death, they echoed calls for trained mental health response teams, officers to have body and dashboard cameras, and a ban on knee-to-neck restraints by police.
"…[Angelo] was on his way to leading a good life. He hadn't even really started, and for it to be taken away is hurtful to all of us, and that's a tribute to all of you present here," said John Burris, a seasoned civil rights attorney representing Quinto's family.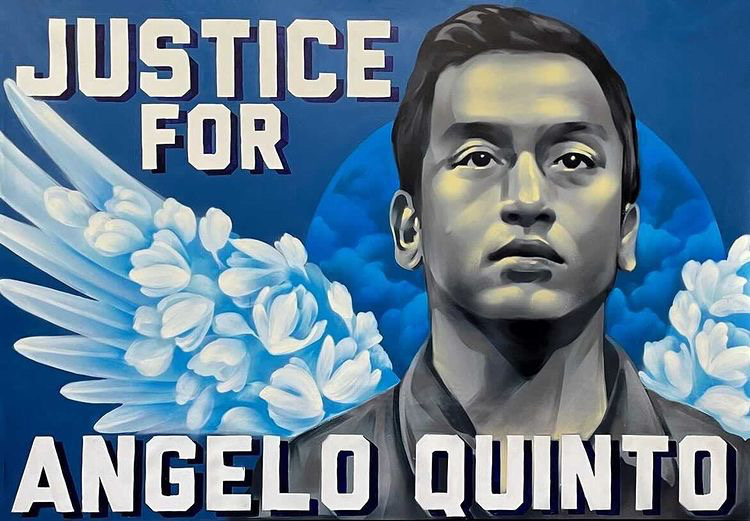 'Please don't kill me'
Around 11:30 p.m. on December 23, 2020, two days before Christmas, Quinto was suffering from a mental health crisis, prompting Bella Collins to call 911 for help.
When police arrived at the house, Quinto and his mother Cassandra Quinto-Collins were on the floor of her bedroom as she hugged him to comfort and restrain him. Officers pulled him away from her arms with him pleading, "Please don't kill me. Please don't kill me."
A cellphone video shot by Quinto-Collins shows an officer pinning her handcuffed son with a knee on the back of his neck for nearly five minutes, while another officer held him by the legs. (She told the Asian Journal in a recent interview that she took out her phone as it was her impulse to "always record.")
At that point, an unresponsive Quinto was turned onto his side and blood streamed out of his mouth. He never regained consciousness and was transported to a hospital where he died three days later.
"He passed away on the 26th at the hospital officially. But when I saw him, I think that was his time of death for me," Quinto-Collins told the Asian Journal. "It was so obvious. There was blood in his mouth, tapos nakatirik yung mata (and his eyes were rolled back)."
Quinto's stepfather Robert and younger brother Andrei were not allowed back into the house for several hours as officers searched inside. Meanwhile, his mother and sister were taken to the police station to be interrogated about what led to the 911 call.
Looking back at the hours that followed, the Quinto-Collins family said they were left stunned as to how they were treated by police and how they could not receive straight answers on their son's condition.
Bella Collins said they received a phone call from a doctor, but an officer allegedly rushed them off the phone.
"It was a mixture of denial, confusion, vulnerability and fear that made us too trusting and even more confused and unable to start making decisions related to our case immediately or spreading the story," Collins told the Asian Journal. (Quinto's death was not made public until a month later following inquiries from the Mercury News).
At 6:30 a.m., the morning after the police encounter, Robert Collins spoke to a doctor who said he was "surprised that [Quinto] was alive at all" and that they were giving him medication to keep the heartbeat going.
When the family was allowed to visit the hospital, they said staff would not show them a toxicology report or any other tests.
An investigation into Dec. 23 is still ongoing and the Antioch Police Department has not released the cause of death. Results of an independent autopsy are pending, Burris said.
Quinto's death has sparked parallels to George Floyd, a 46-year-old Black man from Minneapolis who died after an officer knelt on his neck seven months before, igniting nationwide protests for racial justice.
"To me, this was a shocking occurrence and something that should not have happened. We should have learned from George Floyd that that's not the type of technique that should be used," Burris told the Asian Journal.
'Deeply impressed by this country'
Quinto was born in Tuguegarao City, the capital of the province of Cagayan, Philippines. He was raised in Manila until the age of 11 when he joined his mother in Northern California.
Several media reports have not mentioned Quinto's Filipino identity, but his stepfather — whom Quinto called "dad" — said "it's an integral part of who he was."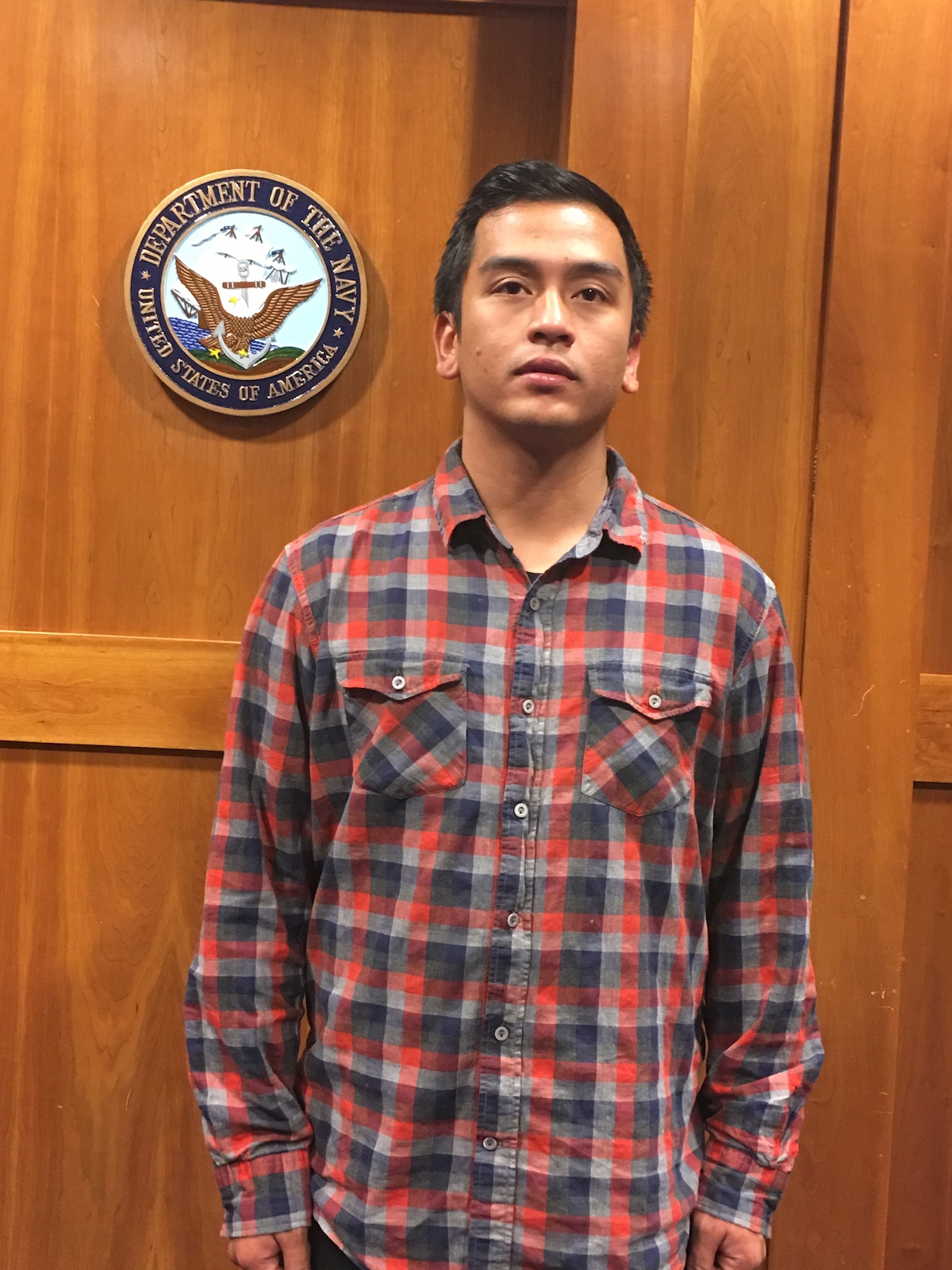 "He was American, but he was also Filipino. He was deeply impressed by this country, but deeply in love with the Philippines and everything that it meant to be Filipino," Robert Collins told the Asian Journal. "So to understand him is to understand where he came from and to understand everything about him."
Described as thoughtful, introspective and artistic, Quinto showed "endless patience" for children and had a soft spot for animals, even rescuing a cat 14 years ago that the family still has. He enjoyed fishing, drawing and cooking in his free time.
He attended Berkeley City College and worked various jobs. But it was his dream to have a career in the U.S. Navy, which he joined at the age of 27.
"He always wanted to serve. He really wanted to belong and be part of that team," his stepfather told the Asian Journal. "There was something about it that was a method of self-improvement and the discipline that the Navy would bring to his own life."
Four days shy of graduating from boot camp, Quinto was honorably discharged from the Navy in 2019 due to a food allergy but he was still considered a veteran, his family said.
"He was so proud of the idea that he can be called a veteran," his mother told the Asian Journal. "But we had to reassure him that it was not his fault, and he was just very depressed."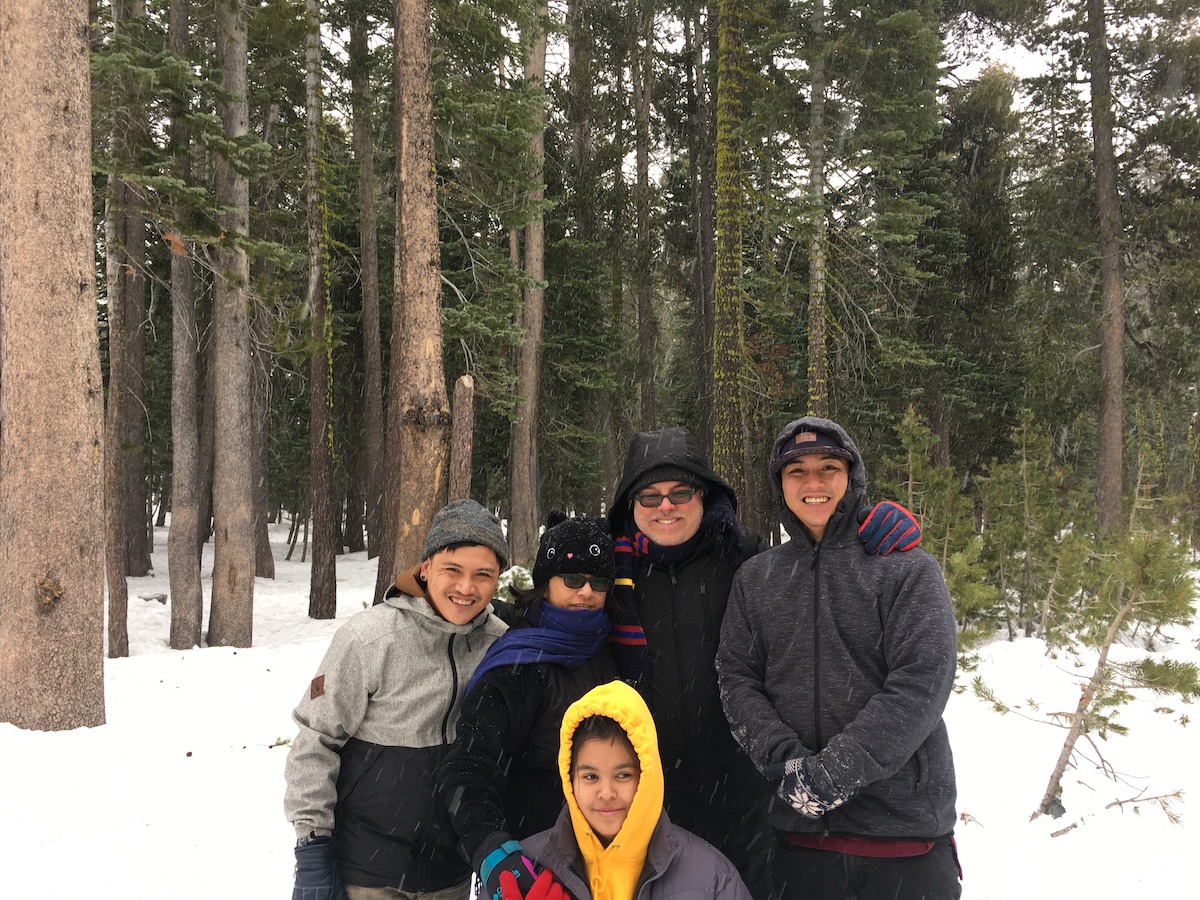 In the year back home in Antioch, Quinto tapped into other interests and had a goal of developing his own video game.
Then, one night before the pandemic hit, his family said he woke up in the hospital with stitches on his head, but did not have any recollection of what happened to him.
After that incident, Quinto began experiencing bouts of paranoia and anxiety, but the instances were never violent.
"We asked him to get more help, but I think there was a stigma to it or maybe he thought he could fix it himself," Robert Collins told the Asian Journal. "To be honest, we ourselves were partly maybe in denial over what he needed for help and didn't fully recognize it."
Before his death, he received an offer to consider rejoining the Navy, his sister said.
After what happened on Dec. 23, the family is left remorseful for turning to the police for help.
"We trusted the police because it was very calm. I still have a lot of questions because how did it go from hugging him to this?" Quinto-Collins told the Asian Journal.
The family filed a wrongful death claim against the city of Antioch on February 18, and after 45 days, they plan to file a federal civil rights lawsuit, Burris said.
"They're saying his federal civil rights have been violated," Burris told the Asian Journal. "It doesn't matter that he wasn't a citizen. The fact that he got injured and killed here in the United States, regardless of his status, he has rights attributed to that."
With the attention on Quinto's death, the family set up social media accounts to keep the public updated on the case, and is tirelessly pushing for systemic changes. Over 150 Fil-Am organizations have signed onto a letter amplifying the family's demands that include resources to de-escalate mental health crises, police accountability and the end of excessive force.
The day before his birthday, the Antioch City Council unanimously approved a $1.4 million contract to purchase body and in-car cameras for the police department. A formal proposal for a local mental health crisis response team will be presented at the council meeting on March 23.
"I know my brother would not want to be remembered as that body in the video that's been circulating widely," Bella Collins told the Asian Journal. "We're trying to make sure that something good comes out of this…It gives us a lot of hope that we can make changes so that more people don't have to go through what we're going through right now."