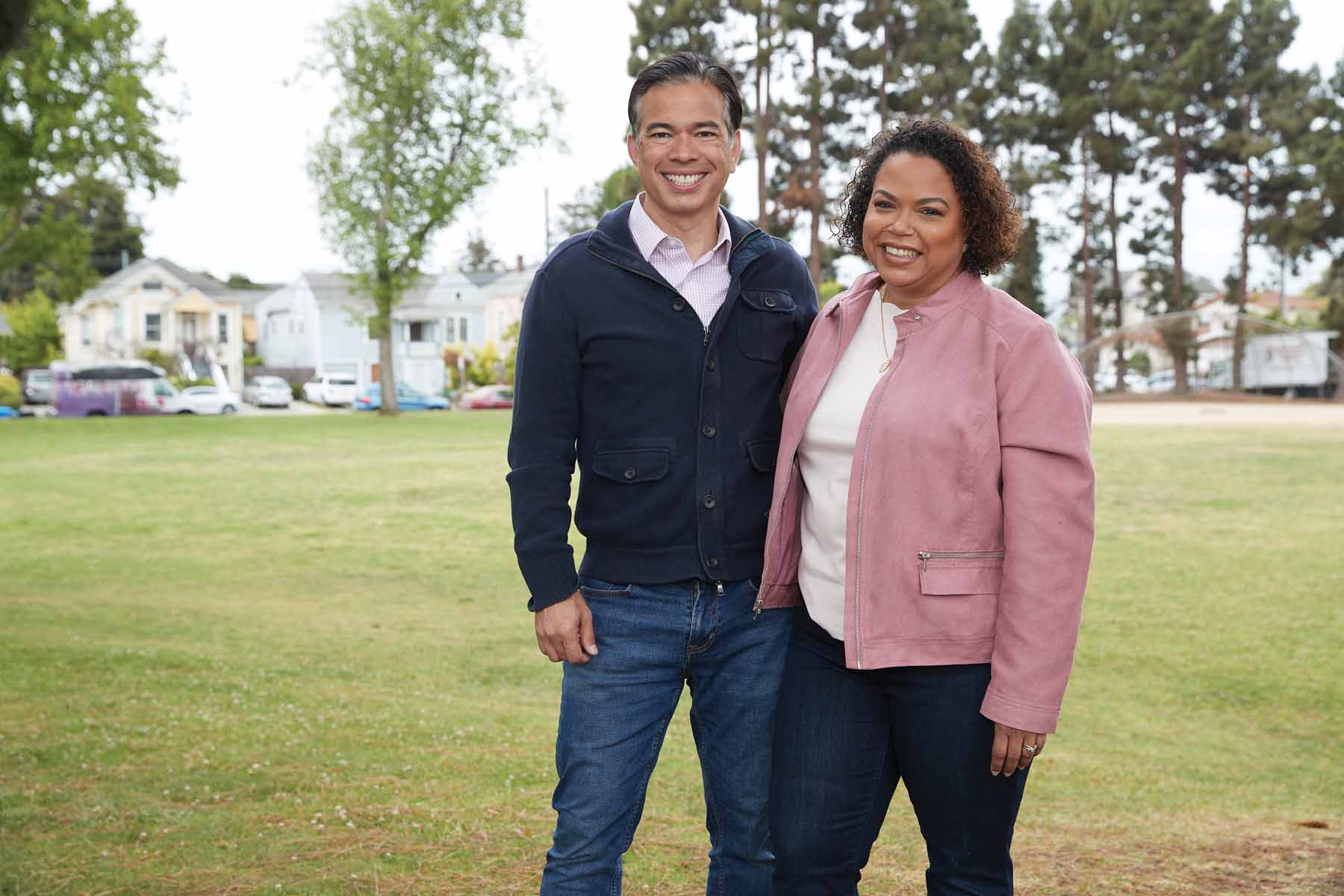 Fil-Am Alameda Vice Mayor Malia Vella finishes in third
MIA Bonta, president of the Alameda Unified School District's Board of Education, has taken the lead in the special election to replace her husband Rob's seat in the California Assembly.
The election for Assembly District 18 — which covers Oakland, San Leandro and Alameda — took place on Tuesday, June 29, showing Bonta, a Democrat, leading the pack of eight candidates with 37% of the vote, according to the Alameda County Registrar of Voters.
The seat became vacant after Rob Bonta, who served five terms in the Assembly, was nominated as the state's Attorney General in March. He was confirmed a month later, becoming the first Filipino American in the position.
?#PressRelease? MIA BONTA FINISHES FIRST IN AD-18 SPECIAL ELECTION PRIMARY, ADVANCES TO GENERAL

Nearly earning 40% in a 9-way primary, momentum is on Mia's side. pic.twitter.com/q5KD8ngfO4

— Mia Bonta (@MiaBonta) June 30, 2021
"I'm honored and humbled by the outpouring of support from the diverse coalition we built over the course of this primary campaign," Mia Bonta wrote on Twitter. "While we did not reach the 50% threshold tonight, momentum is on our side and I know we are ready to continue reaching out to earn every single vote to win in August. We have the infrastructure and momentum to win this runoff on August 31st, & I'm confident that we will do so."
In addition to leading the board of Alameda's school district, Bonta is the chief executive of Oakland Promise, a cradle-to-college and career preparation initiative across Oakland public schools.
Trailing behind her is Janani Ramachandran, a social justice lawyer and activist, who captured 21% of the vote.
Bonta and Ramachandran will advance to a runoff election in August 31, given that no candidate captured a majority of the votes.
Malia Vella, a Filipina American lawyer and Alameda vice mayor, came in third with 16% of the vote. With a mission to become the first Filipina in the state Assembly, Vella received endorsements from several state officials, organizations like the California Asian & Pacific Islander Legislative Caucus, and a breadth of AAPI community leaders, among others.
"I want to thank everyone who supported my run – I'm so proud of the people powered, grassroots campaign we ran. While we didn't get the results we wanted, we left it all in the field, uplifted the voices of working people, and elevated the policy discussion on key issues," Vella wrote in a Twitter post.
She added that she is looking "forward to the day when a Pinay serves in the CA legislature and hope that the voices of democratic #AAPI women and Filipinos will be uplifted despite remaining unrepresented."
I look forward to the day when a Pinay serves in the CA legislature and hope that the voices of democratic #AAPI women and Filipinos will be uplifted despite remaining unrepresented. #AD18 #Oakland #Alameda #SanLeandro

— Malia Vella (@Malia_Vella) July 2, 2021
Bonta likewise captured high-profile endorsements, including Senator Alex Padilla and Rep. Barbara Lee, and organizations from the California Teachers Association and Pilipino American Los Angeles Democrats (PALAD).
Vella and Bonta both sought PALAD's endorsement, with the organization ultimately backing the latter "based on her distinguished allyship with PALAD and the broader community, specifically on issues affecting the Filipino American community," it said in a statement.
"We celebrate and encourage the increasing participation of Filipino and Asian Americans in the electoral process and applaud Malia Vella's trailblazing efforts. While we strive for greater representation, this is done in concert with our values of inclusion, equity, and justice to better serve communities of color," it added.