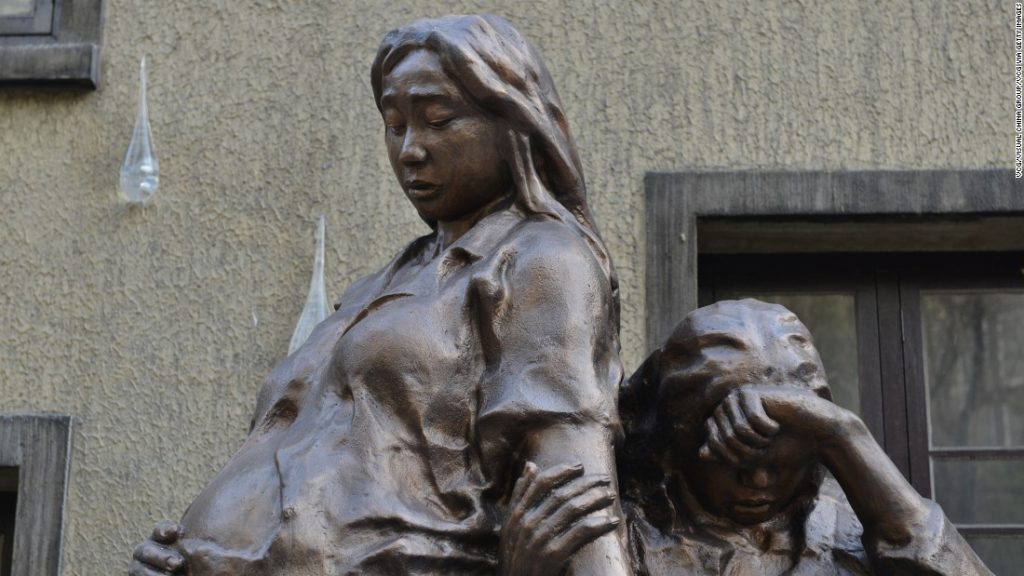 Controversial monument features a Filipina comfort woman; the Japanese city of Osaka rescinds sister cityhood from San Francisco
Last year, the City of San Francisco erected a monument that depicts young women from Korea, China and the Philippines holding hands as a separate statue of a Korean activist, Kim Hak-sun, looks up at them.
The "Column of Strength" memorial commemorates the hundreds of thousands of women and girls — euphemized as "comfort women" — who Japanese soldiers detained and raped from 1931 to 1945 during World War II.
These sexually-enslaved victims and survivors came from 11 countries, and a majority of them came from China, Korea, the Philippines and other east and southeast Asian nations.
Since it was first unveiled in Downtown San Francisco on Sept. 22, 2017, officials from the Japanese government were not too pleased, and this week, the mayor of Osaka, Japan — Hirofumi Yoshimura — announced he is ending the "sister city" relationship with San Francisco.
On Tuesday, Oct. 2, Yoshimura penned a letter to Mayor London Breed of San Francisco saying that the inscriptions on the monument represent "uncertain and one-sided claims as historical facts" and claimed that the toll of women who were enslaved was not based on fact.
Breed responded in a statement released Thursday, Oct. 4 saying that "one mayor cannot unilaterally end a relationship that exists between the people of our two cities," and that the monument will not be taken down.
"The San Francisco Comfort Women Memorial is a symbol of the struggle faced by all women who have been, and are currently, forced to endure the horrors of enslavement and sex trafficking," Breed wrote. "These victims deserve our respect and this memorial reminds us all of events and lessons we must never forget."
Japan's official view on World War II comfort women has changed over the decades. In 1993, it formally recognized that the Imperial Japanese Army forced women from neighboring Asian countries to work in brothels for the army's soldiers.
The "Column of Strength" memorial was erected and funded through an alliance of immigrant women's groups called the Comfort Women Justice Coalition. Several years ago, the coalition and 11 human rights groups launched a grassroots campaign for the memorial which was approved by the San Francisco Board of Supervisors in 2015.
In November 2017, the late Mayor Ed Lee of San Francisco signed a resolution to formally designate the statue as a city monument, a move that Prime Minister Shinzo Abe of Japan called "not only deeply regrettable, but it also opposes the views of the Japanese government."
Despite both Abe's and Yoshimura's condemnation of the statue, there are no motions to have it removed.
Retired Superior Court Judge and chairwoman of the Comfort Women Justice Coalition Lillian Sing responded to Yoshimura's threat to break ties with the city, saying, "He wants to remove the memorial because he is afraid of the truth. Removing it does not eradicate history."