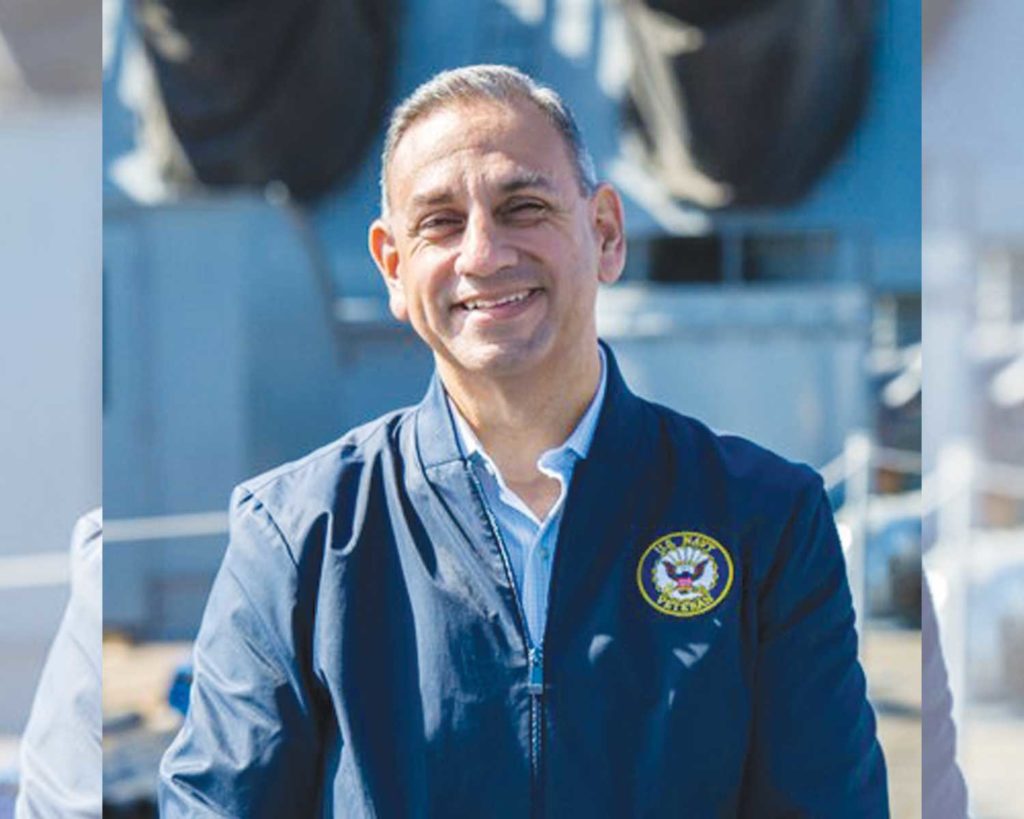 Democrats flip 4 House seats in the county, taking over all 7 congressional districts
ELEVEN days after the polls closed in California, Democrats in Orange County can finally rejoice in the slogan they've been chanting throughout the election: orange is the new blue.
For decades, Orange County has been a reliable Republican stronghold and has habitually sent conservative representatives to local, state and federal offices. But this past week, Democratic candidates for the U.S. House of Representatives won out, drastically changing the political landscape of the county home to more than 3.1 million, according to the U.S. Census Bureau.
Though the election results have yet to be certified by California's Secretary of State, enough votes have been counted by the Orange County Registrar of Voters to declare the winners. This marks the first time since 1940 that Democrats hold all seven House seats in Orange County.
Of those seven seats, Democrats were able to flip four which were previously held by Republicans.
On the evening of Saturday, Nov. 17, the Associated Press called the contentious between Democrat Gil Cisneros and Republican Young Kim by a hair's breadth in the 39th District, which stretches from Hacienda Heights and Chino Hills to parts of Anaheim Hills and Fullerton.
Cisneros, a Latino-American U.S. Navy veteran, is a first-time candidate and ran on a platform on universal health care, improving public education and immigration reform as well as transforming the ethnically-diverse district long-held by one of Congress' most conservative members.
"One thing that we know is that Ed Royce has kind of forgotten about this district for a long time. He hasn't done a town hall in seven years, he hasn't really taken care of his constituents," Cisneros told the Asian Journal at a campaign event 10 days before the election. "People want change. They want someone who's going to represent that people of the 39th and that they get the constituent services they haven't had in a long time and someone who is going to hold the president accountable and who is going to fight for education, health care, immigration reform and common sense gun legislation, and I believe I'm the one to do it."
A $266-million lottery jackpot winner in 2010, Cisneros has established scholarships via a foundation under him and his wife to expand educational opportunities to young Latino students; he did not receive any corporate funding or money from political action committees (PACs) but garnered endorsements from the Democratic Party, former President Barack Obama and California Governor-elect Gavin Newsom.
Kim, a Korean-American former California State assembly member, had the power of the district's fiercely conservative incumbent Ed Royce (who had represented the district for 25 years) behind her campaign and had led the race for much of the campaign.
Cisneros' come-from-behind is a reflection of two crucial shifts: the overall partisan flip in the county, and the ideological transformation happening within the Democratic Party which is slowly favoring progressive, grassroots candidates that promise to combat the proposals of the Trump administration. 
The day before Cisneros was declared the winner in the 39th, the AP reported that Democrat Katie Porter pulled an upset win over Republican incumbent Mimi Walters in the 45th, a district which comprises of the county's most affluent and conservative cities like Irvine, Tustin, Mission Viejo and Laguna Hills.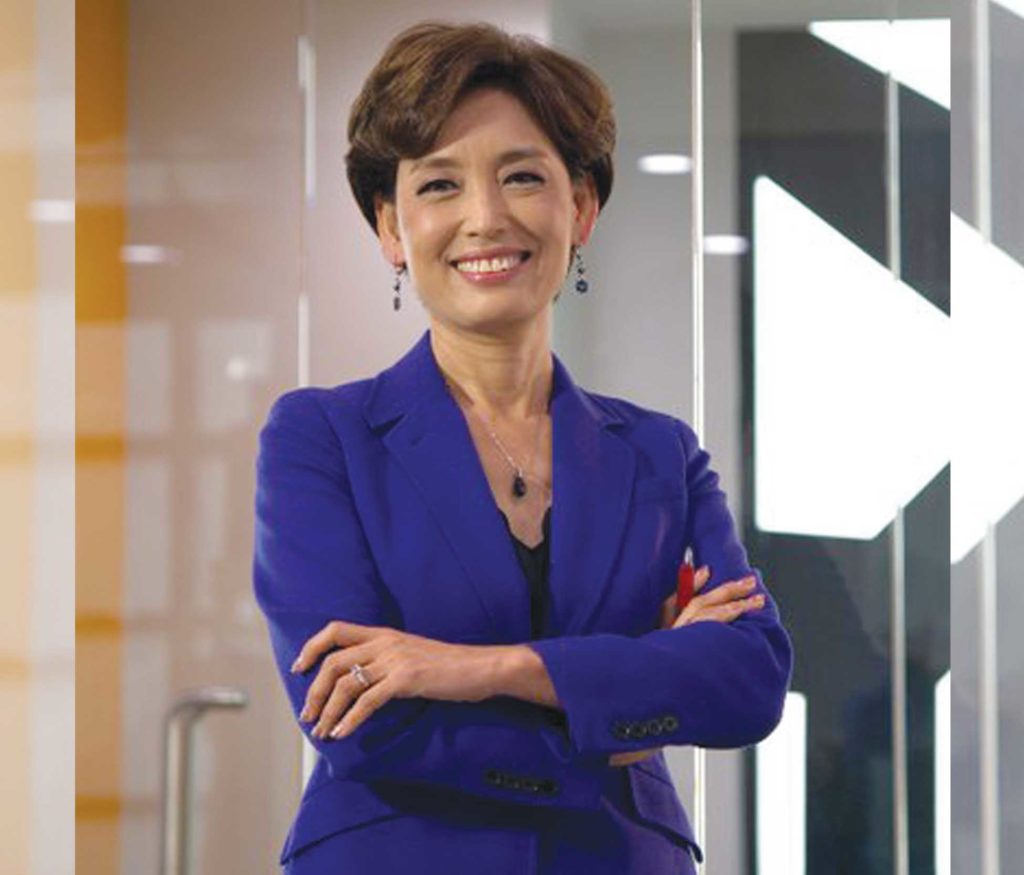 Porter — an Irvine-based Consumer Protection Attorney and professor of law at the University of California Irvine — is the first Democrat to win a House seat for the 45th district since the district's inception in 1983. Throughout the contentious race, Porter advocated for overturning the House tax bill passed by Republicans last year and pushed for universal health care.
"We ran a campaign that was about listening to people, that was about listening to their concerns," Porter said. "Some of those concerns included things the president is doing, things that Rep. Mimi Walters supported."
Cisneros' and Porter's wins were the last two seats in Orange County to confirm a "blue wave" in Orange County.
In the 48th District (one of the most conservative districts in the county), Harley Rouda, a real estate executive and former Republican, defeated Republican incumbent Dana Rohrabacher, a staunch Trumpian conservative who has expressed pro-Russia views.
In the district that is centered around Huntington Beach, Rouda won 53.2 percent of the vote while his opponent garnered 46.8 percent of the vote, a shocking outcome given that Rohrabacher has represented the district for nearly three decades.
Just south of Rohrabacher's district is the 49th District which voted for Democrat Mike Levin over the Republican opponent Diane Harkey; the 49th stretches from southern portions of Orange County all the way down to northern San Diego County; this district has been held by Republican Darrell Issa who announced his retirement earlier this year.
Though it's surprising to many that the county overwhelmingly flipped blue this election, but because of the 2016 election results, the possibility of a countywide blue wave in House races did not stretch the imagination.
In 2016, Democratic presidential nominee Hillary Clinton won six of these seven Republican-helmed districts, which was especially shocking given that Orange County hasn't voted for a Democratic presidential nominee since 1936 when it voted for Franklin Delano Roosevelt. 
Political pundits and experts posited that the reason for the drastic partisan shift correlates to the demographic changes happening throughout the county, especially the growing ethnic diversity.
"The cataclysmic losses in Orange County are the manifestation of changing demographics that have been in motion for a couple decades," Rob Stutzman, a Republican strategist and campaign consultant said on CNN, who noted that there is "good evidence" that Republicans lost in these districts due to the "Trump effect," i.e. the proliferation of controversial alt-right rhetoric and proposals which have sparked national outrage among people of all political leanings.
Though the Republican Party has dealt a huge blow this election, Stutzman expressed hope that the county known as "Reagan Country" could vote red in future elections, noting, "The 'Orange Curtain' has fallen, but Republicans will still compete in Orange County for the next few election cycles. They'll be more likely to succeed without Trump on the ballot." (Klarize Medenilla/AJPress)