LOS ANGELES—Filipino-American trial attorney, C. Joe Sayas, Jr., is the recipient of the Filipino Migrant Center of Long Beach's Justice Award in the organization's 8th Anniversary Dinner held on Saturday, June 30 at the St. Mary Medical Center in Long Beach, California.
The Filipino Migrant Center of Long Beach is an organization of Filipinos in Southern California who work and invest in the empowerment and leadership of vulnerable Filipino families, youth, immigrant women, low-wage workers and human trafficking survivors.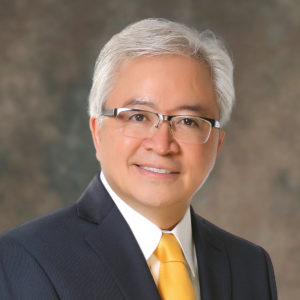 Atty. Sayas was honored for his work on behalf of a Filipino family whose mentally ill son was shot to death by Long Beach Police in an excessive use of force situation. The family was represented by Atty. Sayas and his team. Due to their work, the city of Long Beach agreed to pay $2 million to settle the lawsuit filed by the family.
Atty. Sayas also represented a Filipina domestic employee who worked long hours taking care of two children and doing household duties such as laundry, cleaning the house, and cooking for the whole family. With Atty. Sayas' help, she won her wage claims against her former employers after a court trial held in Los Angeles Superior Court. Atty. Sayas, obtained a court judgment in the amount of $827,506, representing wages, legal interest, penalties, and attorneys' fees.
The judgment appears to be one of the highest verdicts to a domestic worker on a pure wage claim.
In his nearly 30 years of legal practice, Atty. Sayas has obtained multi-million dollar recoveries in various cases including catastrophic personal injuries, insurance claims, unpaid wages and meal breaks, and unfair business practices.  His law firm is Class Counsel to thousands of employees, including nurses, therapists, couriers, drivers, caregivers, cashiers, and parking attendants. He represented a class of Long Beach port drivers who were misclassified as independent contractors seeking reimbursements for business expenses, and he was able to obtain a cash fund of $11,040.000.00 in the case, an amount representing the highest class action recovery in the history of port trucking litigation.
Atty. Sayas often cites to his Filipino heritage as the secret of his success in representing immigrant employees.
"Legal expertise is important," Atty. Sayas emphasizes.  "However, in California, where people come from different cultures, immigrants seeking justice in courts are under-represented. That's why it is important that an attorney understands the client's cultural background to articulate their true human losses."
Atty. Sayas notes that the successful resolution of a case may depend on effective communication between attorney and client. In the case of an immigrant client, the attorney's knowledge of the client's language and culture is a crucial advantage. And he is more than happy to use this advantage to benefit and serve his kababayans.
Atty. Sayas is an experienced trial attorney who has successfully recovered wages and other monetary damages for thousands of employees and consumers. He was named Top Labor & Employment Attorney in California by the Daily Journal, consistently selected as Super Lawyer by the Los Angeles Magazine, and is the recipient of the Philippine American Bar Association's Community Champion Award. To learn more about The Law Offices of C. Joe Sayas, Jr., visit www.joesayaslaw.com.
(Advertising Supplement)