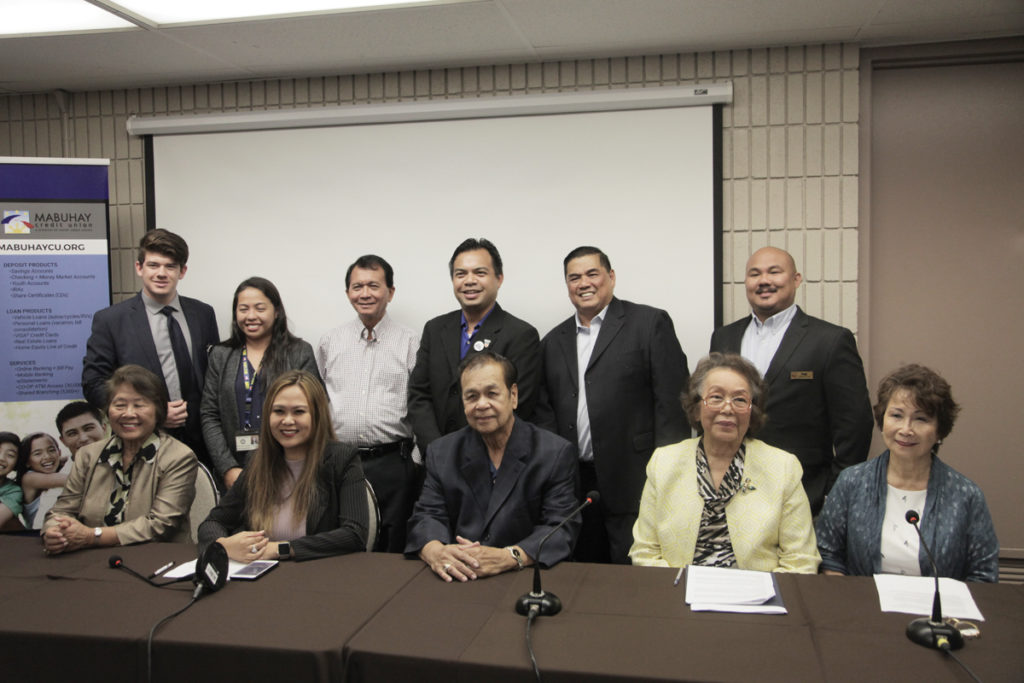 Four free weekend events lined up for the month long celebration
The City of Carson has been gearing up for a month long celebration of Filipino American history.  At the Carson Community Center on Tuesday, September 25, community members and leaders of the city and the Fil-Am community gave a preview of what attendees could expect during the upcoming Fil-Am History Month in October.
"The City of Carson is proud to partner with Filipino community organizations to bring everyone a month-long Filipino-American celebration," said City of Carson Mayor Albert Robles in a statement ahead of the celebration preview.
"We are filled with pride to have this annual event in Carson and honored to have been instrumental in the movement to get October 25th recognized as Larry Itliong Day throughout California and officially have it as a holiday in the City of Carson," said Robles.
Speaking at the Tuesday evening event, Alex Cainglet, member of the Filipino-American Chamber of Commerce and a member of the event planning commission shared the celebration's significance in Carson which has been celebrating Fil-Am History month since 2011.  
"Carson is the only city that we know of in California that celebrates a whole month dedicated to Filipino American History Month which includes, as many of you know, the Larry Itliong Day celebration," said Cainglet.  
"The City of Carson has a paid holiday on behalf of Larry Itliong Day.  No city does that," Cainglet added.
Carson has been celebrating Larry Itliong Day annually since Filipino city councilman Elito Santarina acknowledged the city as the first in the U.S. to hold Larry Itliong Day in 2010.  The holiday is held on the labor leader's October 25 birthday.
Kicking off the month-long series of four free weekend events will be the wreath-laying at the Philippine national hero D. Jose P. Rizal monument at the Carson International Sculpture Garden on Saturday, October 6.  
Immediately following the wreath laying will be kick off speeches by Consul General Adelio Angelito Cruz, Southern California Pilipinx American Student Alliance (SCPASA) Chairperson Kamille Magante, and Santarina who authored the Carson Filipino American History Month.  The event's keynote speaker will be Dr. Mary Talusan-Lacanlale, a scholar of Filipino American history and heritage, and professor of Asian Pacific Studies at local California State University Dominguez Hills.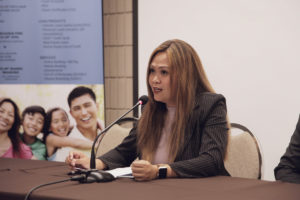 Awards will also be presented to seven outstanding Filipino-Americans:  Florante Ibañez, Rose Ibañez, and Arturo Garcia for Community Leadership; Paolo Roca and Matheo Leuterio for Youth Achievement; and LCDR Edgardo Labao (ret.) and Deputy Melvin Castro for Heroism.
The Fil-Am History Month celebration will also include a dance group competition called "Fil-Ams Got Talent" on Saturday, October 13 at the Southbay Pavilion Mall in which top dancers will receive over $2,000 in total cash prizes.
On Saturday, October 20, two events will be held, starting with the Leyte Landing Commemoration and Walkathon at the Carson Community Center to commemorate the 74th Anniversary of the Leyte Landing in which Filipino and American leaders General Douglas MacArthur, former Philippine President Sergio Osmeña, and Brigadier General Carlos P. Romulo landed near the Leyte capital of Tacloban City, Philippines during World War II.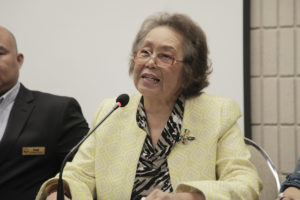 In the afternoon, festivities will be moved to the Southbay Pavilion Mall for the Fil-Am Medical, Health, Sports and Wellness Day.  Physicians, dietitians, professional chefs, insurance providers, and other vendors and professionals will be available to the community to answer questions and concerns on medical, wellness, health, and sports.
Winding up the Fil-Am History Month festivities on Saturday, October 27 will be the 9th annual commemoration of the Larry Itliong Day at the Veterans Park.  The celebration finale will include a parade of numerous Filipino organizations, followed by a variety program of speakers, performances, awards, and a Larry Itliong poster contest for kindergarten to 12th grade students.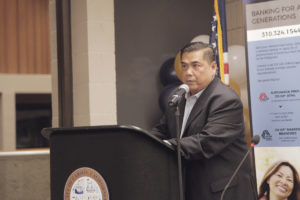 Special speakers at the Larry Itliong Day celebration will include Larry Itliong's son Johnny Itliong, and Mexican labor leader Cesar Chavez' son, Fernando Chavez.  Roger Gadiano, a Vietnam veteran and former grape field crew supervisor, will also give a speech on the importance of the 1965 Delano Grape Strike.
A posthumous award will also be presented to the late Dr. Dawn Bohulano Mabalon who passed away last August 10 at the age of 46.  Mabalon was an activist, Filipino-American historian, and history professor at the San Francisco State University.  Among her most notable works and achievements were her 2013 book titled "Little Manila is in the Heart," and her co-founding of the Little Manila Foundation in Stockton, California.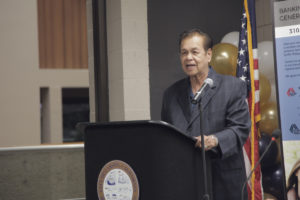 Other finale event awardees will include Ivy Quicho who has been involved in the labor movement for over a decade, and the International Longshore and Warehouse Union (ILWU) which represents primarily dock workers along the West Coast.
Presenting the Fil-Am History Month events on Tuesday night were Dr. Jenny Batongmalaque, Evelyn Andamo, Frederick Docodil, and Janice Jimenez of the Filipino-American Chamber of Commerce of South Bay Los Angeles Area.