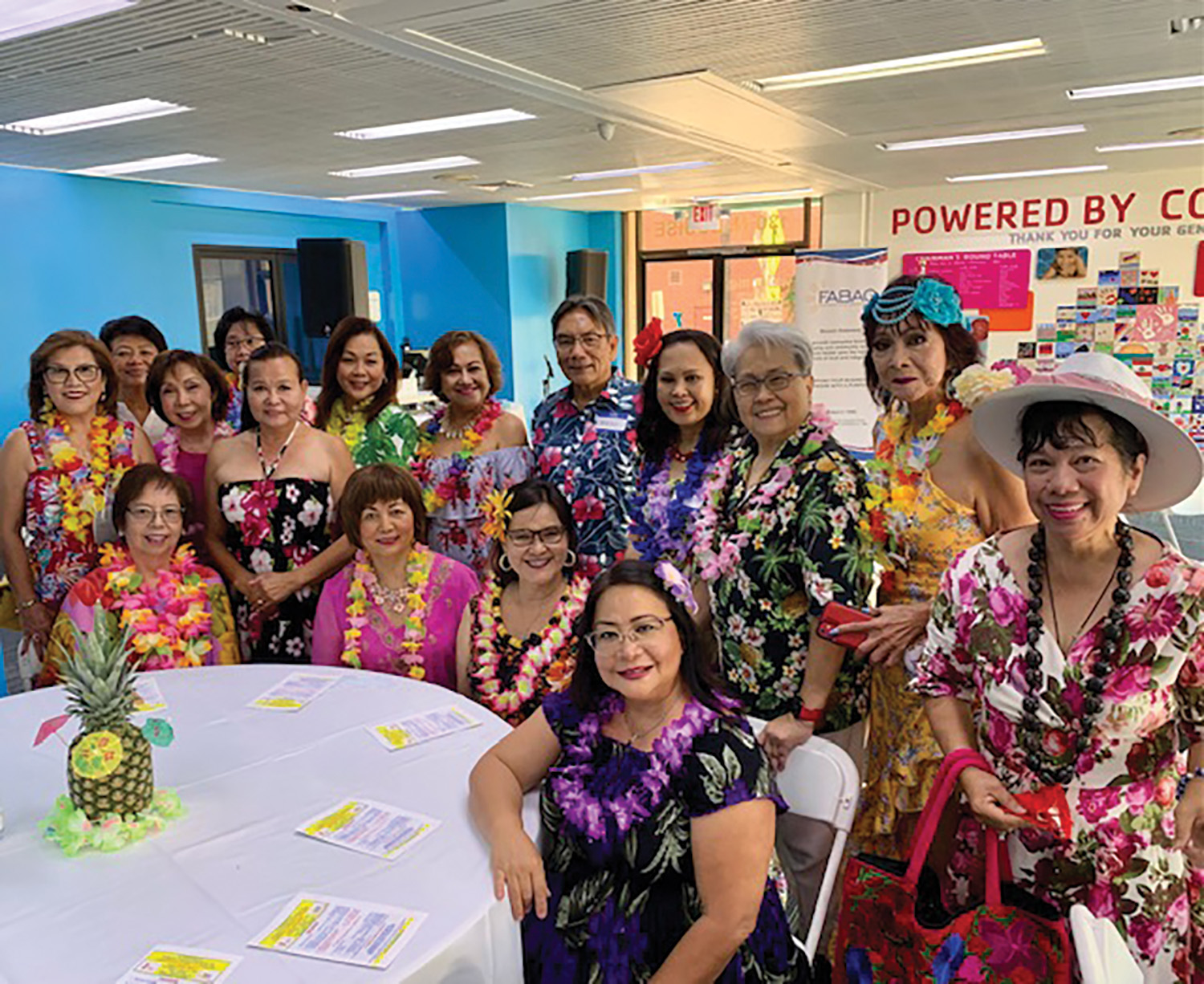 GLENDALE, CA — The Filipino-American Business Association of Glendale, Greater Los Angeles County (FABAG-GLAC), in partnership with Glendale YMCA, celebrated "Philippine- American Friendship Day" with Installation of Officers and a Luau Party on Saturday, July 16, 2022 at Glendale YMCA.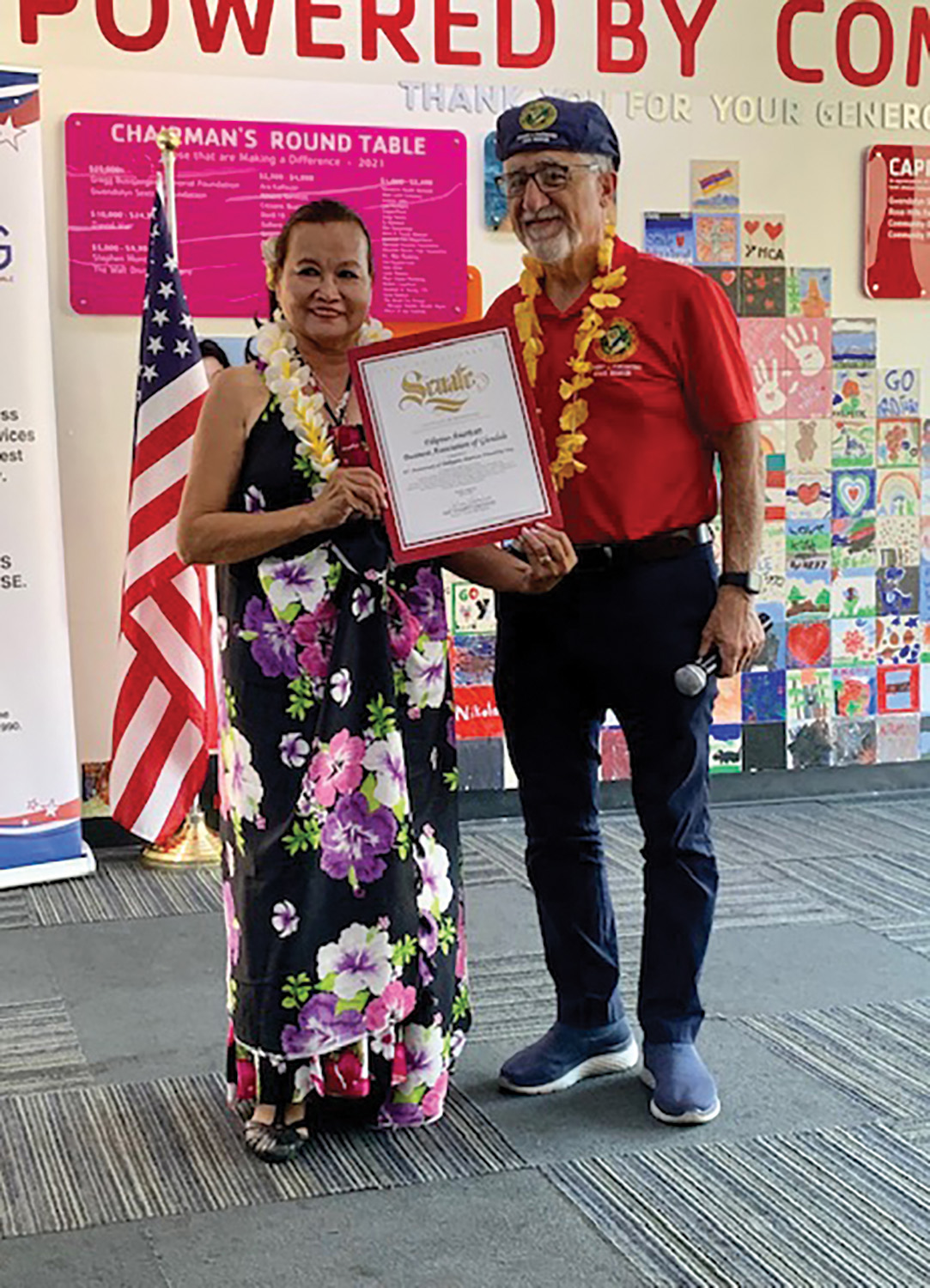 Highlight of the successful event was the Installation of 2022-23 FABAG-GLAC Officers namely: President: Jo Solomonson, Vice-Presidents: Membership – May Mallari, Ami Bautista; Sponsorship/Membership- Marlene Cagatao, Celia DeFato; Media, Government and Community Relations, Programs and Education – Edith M. Fuentes, Theresa De Vera, Josie Inacay; Secretary- Cora Soriano; Treasurer- Nelly Costanios. FABAG's Past Presidents are Executive Board Members of the Organization. They are: Nini Maldonado, Marlene Cagatao, Edith Fuentes, Joy Quiza and Jo Solomonson.
July is observed as the Philippine-American Friendship Month that pays tribute to the long partnership between the U.S. and the Philippines since 1941. YMCA President and CEO George Saikali and PP Edith M. Fuentes delivered the Welcome Remarks, followed by VP May Mallari's Opening Prayer. Dignitaries recognized by VP Josie Inacay were: Senator Anthony Portantino, Mayor Ardy Kassakhian, Philippine Consulate Acting Head of Post Ambrosio Enciso lll, and District Rep. Michael-Aguilera Gaudette, represented the Office of Congressman Adam Schiff.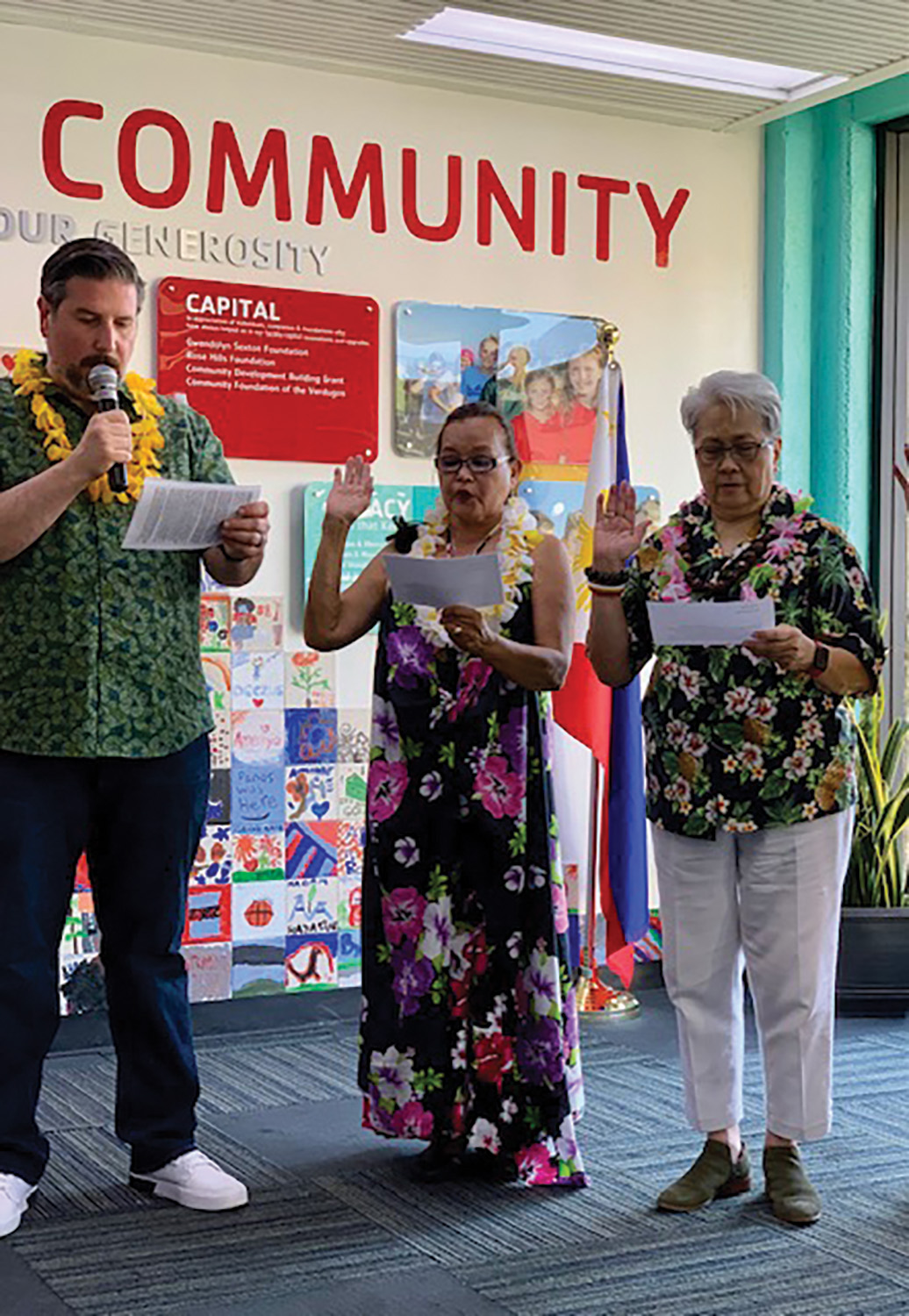 The Program was emceed by PP Marlene Cagatao and PP Celia DeFato which included Songs by Agnes Santos, Dances by Vessel of Mary Liturgical Dance Group and Hollywood Dance Moms, Lou Razon, Fashion Designer, presented Miss Philippines USA 2022 Candidates in their Luau outfits, DJ Rene provided upbeat and fun-filled music. "Appetizers and Merienda" were coordinated by VP May Mallari. PP Nini, VP Ami and Nelly helped with registration and membership sign up.
As Bernadette Blackshaw, a member of the dance group mentioned: "It is truly wonderful to see so many people get together to celebrate Fil-Am Friendship Day! So nice to focus on the positive and the goodness of two nations."
Before dancing commenced, the group held hands and sang: "That's What Friends Are For."  (Contributed by Jo Solomonson)