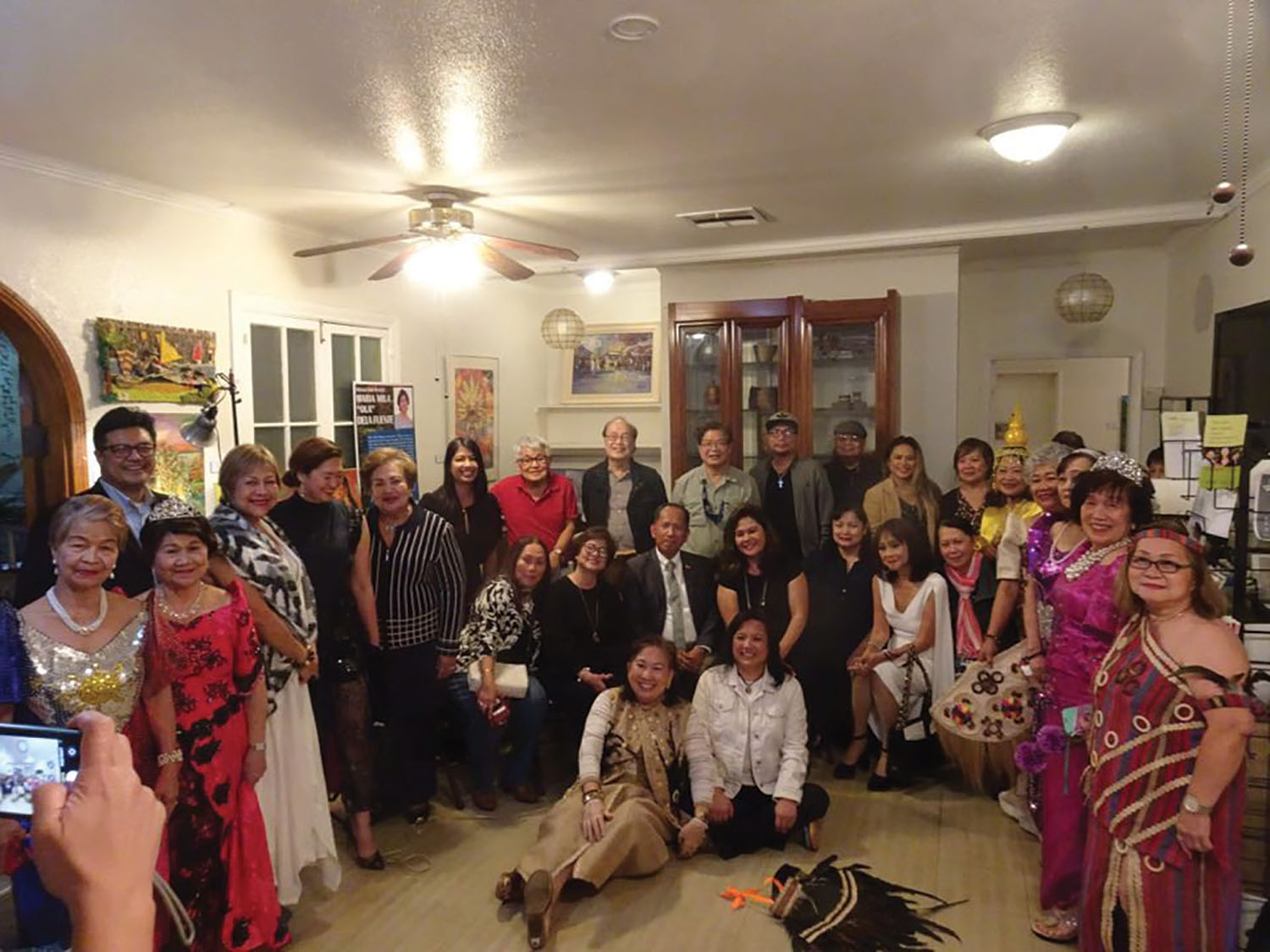 Continuing the celebration of Fil-Am History Month, the Filipino American Service Group, Inc. (FASGI) in Los Angeles' Historic Filipinotown is holding an ongoing art exhibit until November 30.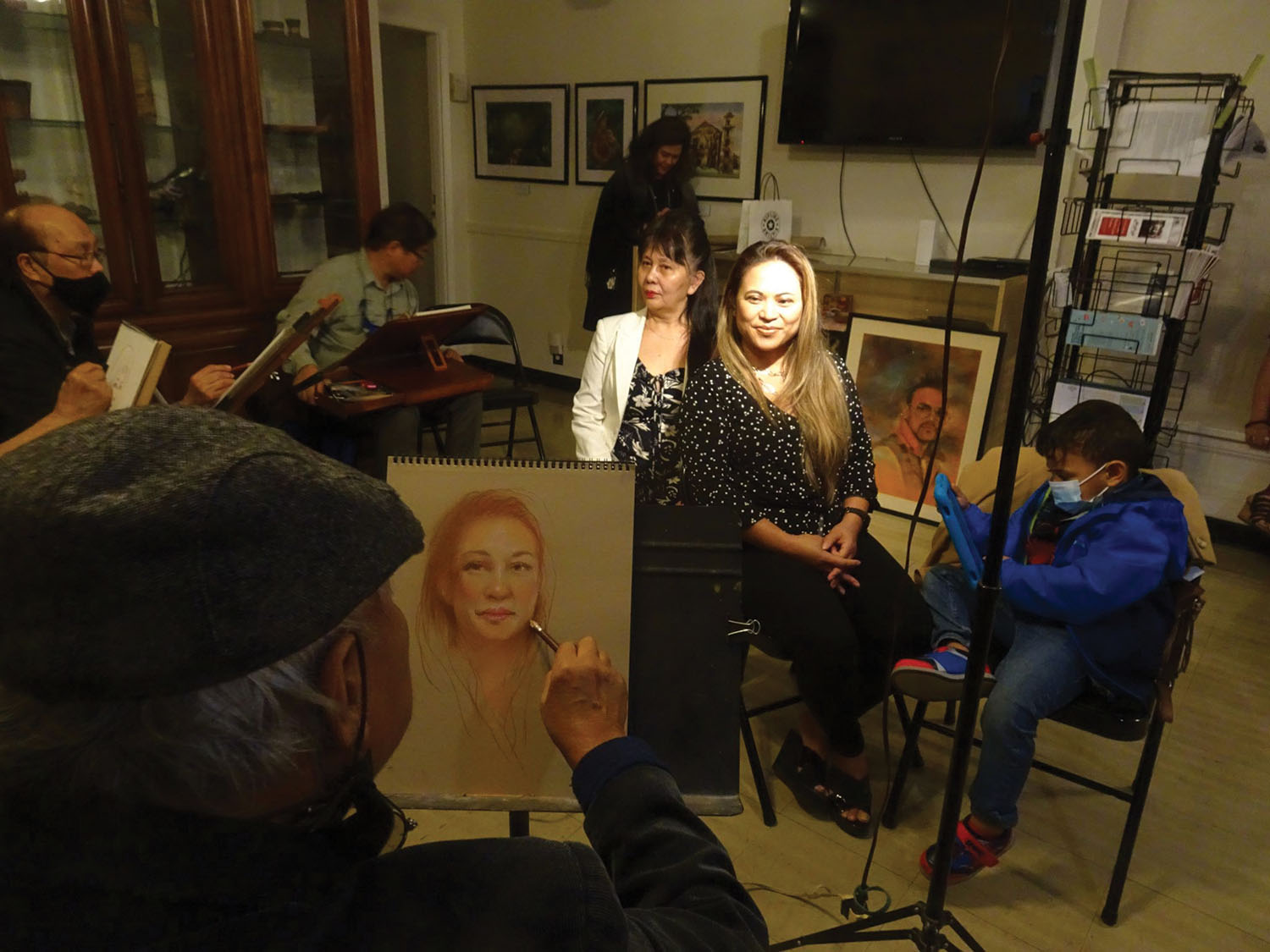 Named Pangitain at Pananaw 2021 ("Visions and Viewpoints 2021"), the art exhibit is a project of the FASGI Arts Incubator Program.
"It all started when I had my painting beginners class for the victims of human trafficking or other abused Filipinos last year before the pandemic.  One of them stood out. It was Carlos [Santos]. I told my students that painting is a good therapy. When you paint, you just have to please yourself.  Time passes and before you know it you are have produced a masterpiece. Then people start buying your art. Then it is a win-win. You had your own therapy and you made a few dollars here and there.  Then when you become an expert, someone somewhere wants to write about you," said Maria Cristina "Tiinz" Taruc (Artist), Program Coordinator of the FASGI Arts Incubator Program.
In addition to Taruc's work, the exhibit features pieces from Rafael Maniago, Juan "Magoo" Valencia, Rodolfo Samonte, Bienvenido "Boi" Sibug, Cesar Devera, Lutzie Francisco, Mila "Ola" Dela Fuente and Carlos Santos.
"I want to say a big thanks to FASGI for including Art Therapy Sessions to their Mental Health Program for Human Trafficking Survivors. I have never painted before and was a bit hesitant, but Guro Ma'm Tiinz Taruc really encouraged me to pick up a paintbrush.  She explained that painting can be very therapeutic in releasing negative emotions and relaxing one's mind. Painting really helped me gain peace of mind, so much so that I continued to paint throughout the COVID lockdown," Carlos Santos said.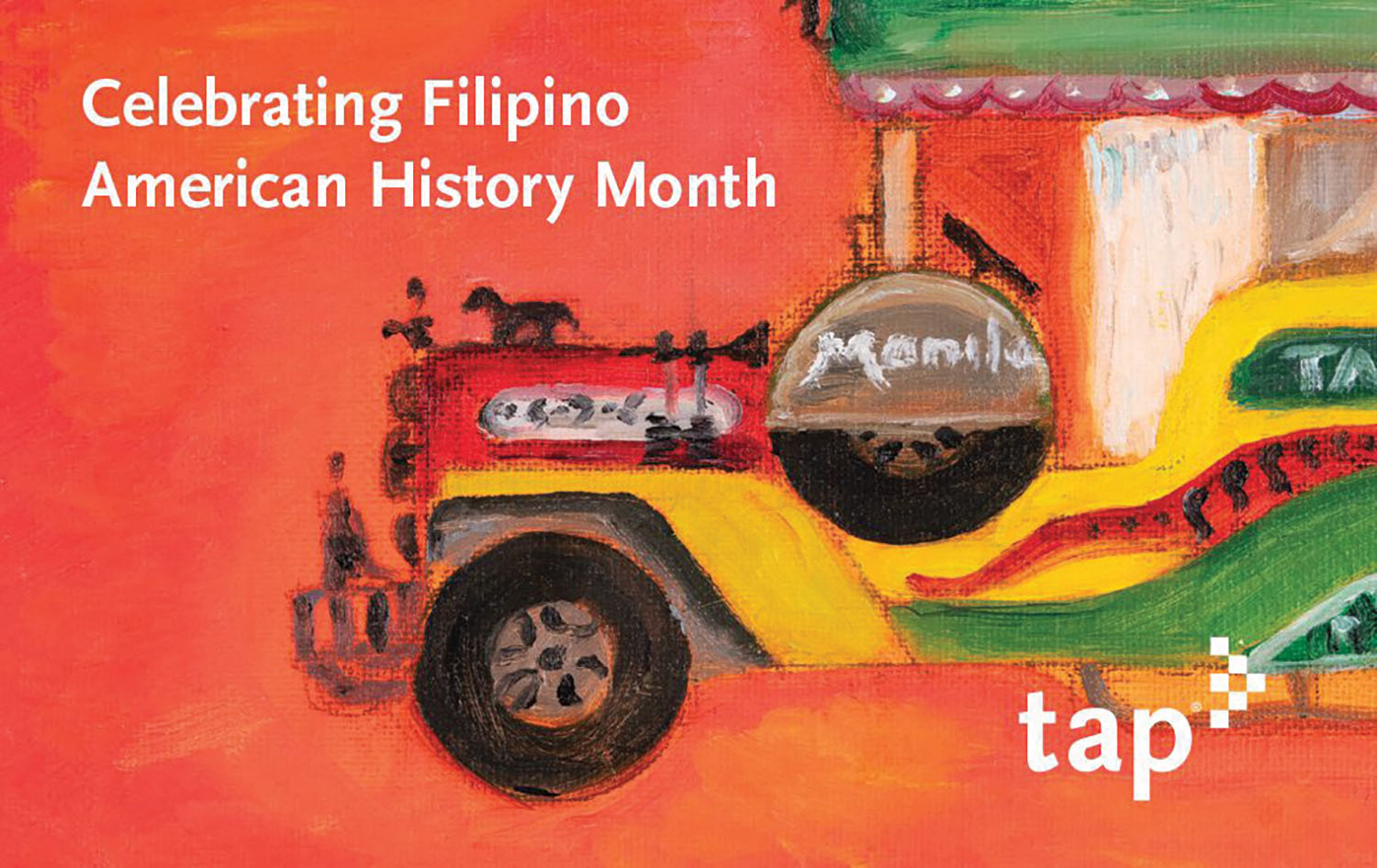 A recent artists' reception on November 10 also highlighted the October 2021 MTA Commemorative Tap Card, costumes by the Young at Heart and on-site pastel portraiture and caricatures.
"It is most appropriate to showcase the "Sarao jeepney" design for the Metro Tap Card to commemorate Filipino American History Month.  One will never miss these jeepneys when in the Philippines!" said Lutzie Valencia Francisco.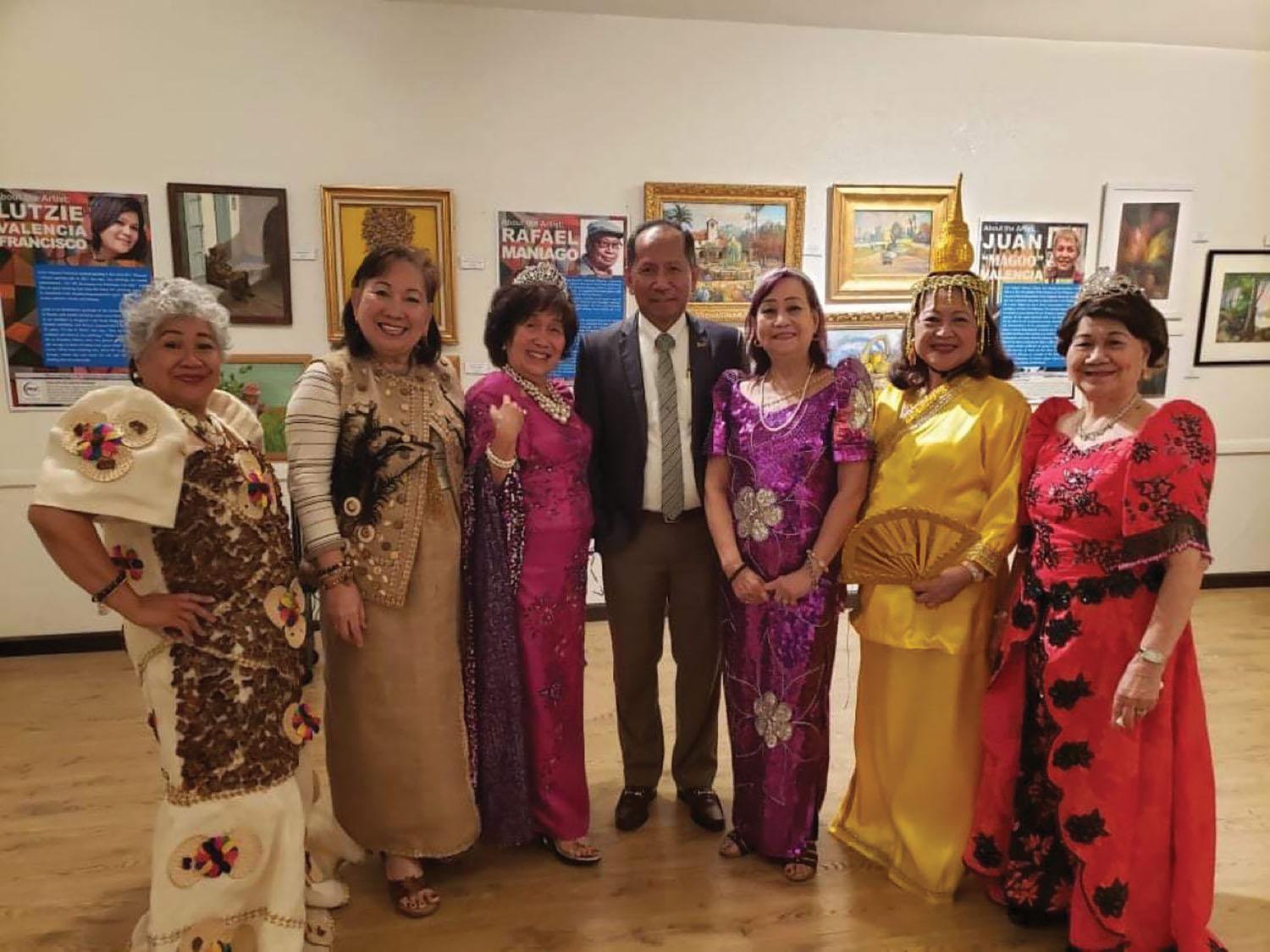 "I commend FASGI for providing a platform to budding Filipino and Filipino-American artists to showcase their talent. The artists' artworks reflect the beauty of the Philippines, which inspire and attract foreigners to visit the country," Consul General Edgar Badajos said.
FASGI is located at 135 North Part View Street in Los Angeles, CA 90026. The art exhibit can be viewed by appointment only by calling (818) 271-0901. n