A Filipina-American university student was among the 12 individuals shot dead late night Wednesday, November 7 in Thousand Oaks, California when a gunman entered a local bar and opened fire before killing himself.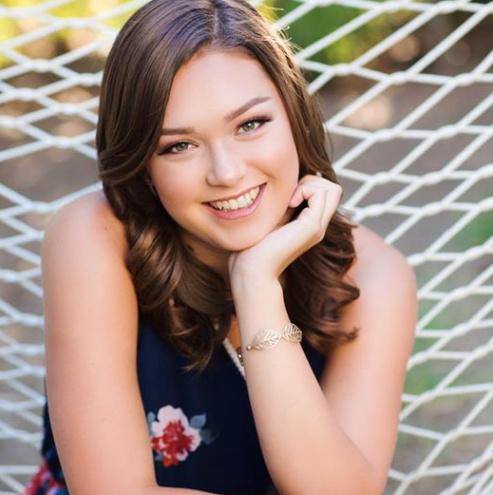 Alaina Punzalan Housley, 18, recently moved from Napa, California to begin her freshman year at nearby Pepperdine University, whose many students along with those from other local universities frequented Borderline Bar & Grill for its regular 18-and-over college nights.
Located between Los Angeles and Santa Barbara and with a population of just nearly 130,000, Thousand Oaks has repeatedly been ranked among the top safest cities in America, taking the third spot just this year.
But by Thursday morning, residents of the town and nearby communities mourned the victims that were killed in the mass shooting that took place the night before at the local bar.
The shooter was identified as Ian David Long, a 28-year old former Marine, who used a legally purchased .45-caliber handgun.
The Philippines Department of Foreign Affairs sent its condolences to Housley's family and said that the Consulate General was monitoring the situation.
"The Consulate General is checking with authorities if there are other members of the 25,879 Filipinos and Filipino-Americans in Ventura County who are among the dead or injured in the incident," said the DFA.
Tributes from family and friends poured in for Housley, remembering her as an honor student, athlete and member of student council, according to ABC7.
Housley's aunt Tamera Mowry-Housley, who hosts "The Real" and starred in the show "Sister, Sister," reminisced about her niece through photos posted on Instagram.
"I was blessed to know you ever since you were 5. You stole my heart," wrote the television personality. "I will miss our inside jokes, us serenading at the piano. Thank you for being patient with me learning how to braid your hair, and I will never forget our duet singing the national anthem at Napa's soccer game."
Mowry-Housley added, "I'm still in disbelief. It's not fair how you were taken … You are gonna make one gorgeous angel."
Housley's uncle, godfather, and former Fox News correspondent Adam Housley also posted a photo with the caption, "My sweet, sweet… Alaina. Oh how I miss you. Oh how I miss u. #heartbroken."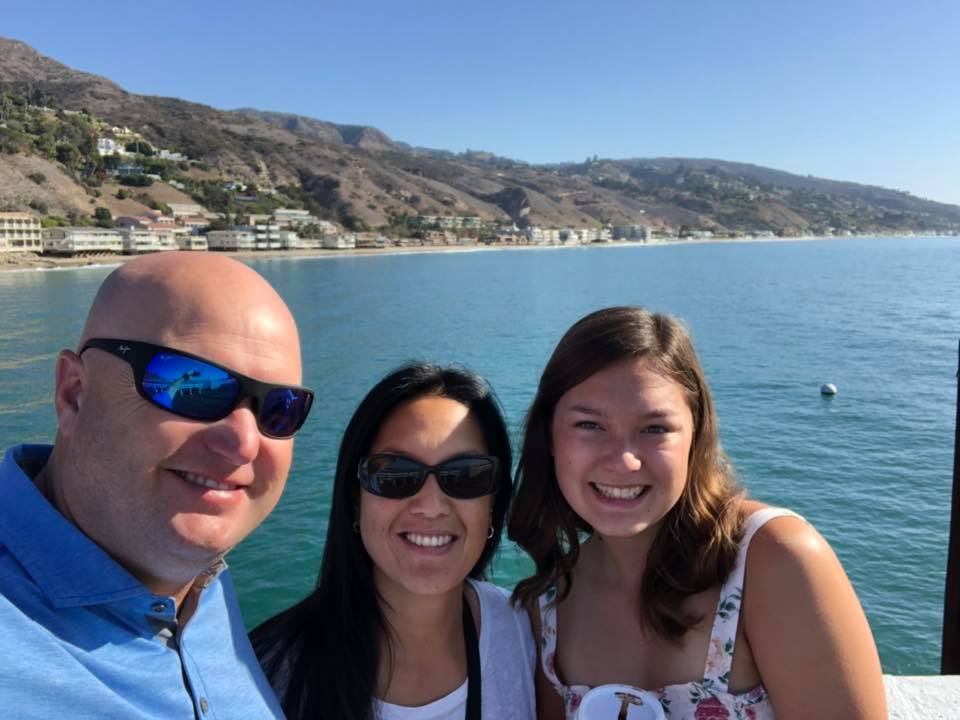 The young Housley's parents, Hannah and Arik, wrote in a statement, "Words can't describe our grief over losing our daughter, Alaina. She was everything we could hope for in a child: kind, smart, beautiful and respectful."
"We want to honor Alaina be focusing on how she lived her. She would have enjoyed the public debate that is certain to happen after this tragedy. But she would have insisted that it be respectful with an eye toward solving these senseless shootings," they added. "We send our condolences to the family and friends of the other victims."
Survivors of the deadliest mass shooting in the nation's modern history that took place last year during the Las Vegas Route 91 Harvest Festival were also at the bar on Wednesday night.
One of them was Telemachus Orfanos, a 27-year old Navy veteran who had survived the Las Vegas shooting, only to be killed just 10 minutes near his home. His mother Susan Orfanos made clear to reporters that what she wanted more than thoughts and prayers was gun control.
Other victims were veteran Ventura County sheriff Sgt. Ron Helus, Borderline security guard Sean Adler, 22-year-old Cody Coffman, 21-year-old Blake Dingman, 21-year-old Jake Dunham, 33-year-old Dan Manrique, 23-year-old employee and recent California Lutheran University graduate Justin Meek, 20-year-old Borderline employee Kristina Morissette, and 21-year-old Moorpark College student Noel Sparks.
Wednesday's mass shooting was marked the 307th mass shooting in the U.S. this year, and came just three weeks after a mass shooting left 11 elderly people dead in a synagogue in Pittsburgh.
In the Thousand Oaks area and throughout the Ventura County, people revived the #805Strong hashtag in honor of the victims. The same hashtag was used during the 2014 mass shooting in the Santa Barbara college town of Isla Vista. A vigil for the Thousand Oaks victims was also held in the town's main park.
"It's important for us to talk about these events before we become desensitized to them," said Czarlene Manangan, a student of UCSB and a member of its Kapatirang Pilipino club. "Mass shootings happen so often that they don't even surprise some of us anymore, including me. But we cannot ignore these issues any longer."
A Ventura County Joint Information Hotline has been created at 805-465-6650 for those affected by the Borderline shooting. Blood donors are also in need at Los Robles Hospital for patients in critical condition. Those willing to make a blood donation may also make an appointment calling 877-25-VITAL.