By Petty Officer 3rd Class Justin Whitley 


NAVAL STATION ROTA, Spain – A 2014 Reseda High School graduate and Tarzana, California native is currently serving aboard the Arleigh Burke-class destroyer USS Porter (DDG 78)

.
Petty Officer 3rd Class Neil Vallejo is an information systems technician aboard the destroyer. As an information systems technician, Vallejo helps maintain the ship's computer network, set up, maintain, and monitor all radio frequency communications that cover multiple frequency ranges to ensure services such as voice, data, or IP services are available while at sea.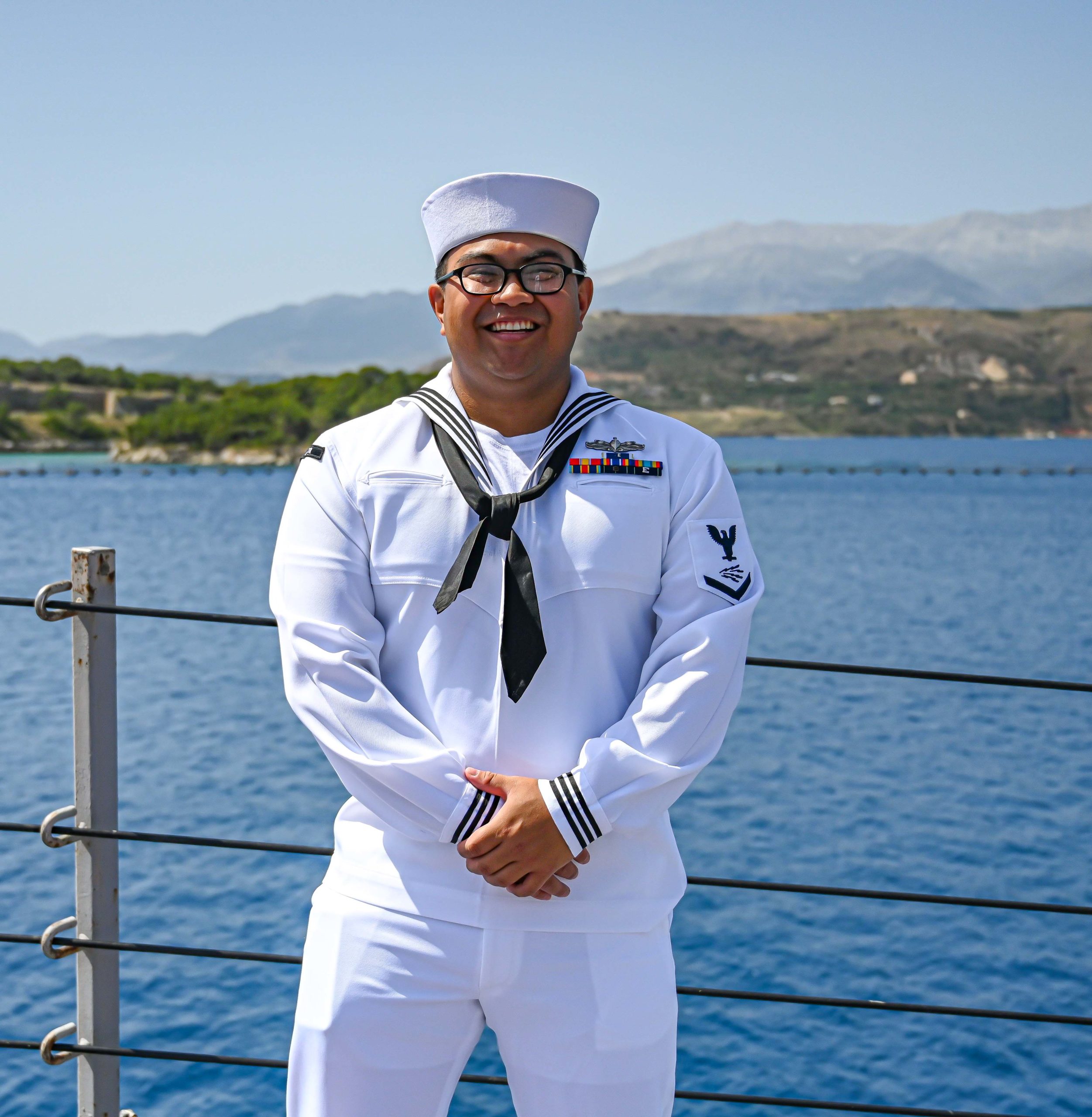 "My favorite part of the job is that everyone knows each other and we have all each other's back when it comes down to hectic situations, the camaraderie we have with one another, the friendships and family members that are built will last a life time," said Vallejo.
According to Navy officials, maintaining maritime superiority is a vital part of a Navy that is present today and prepared for tomorrow. The impact affects Americans and their interests around the world, as more than 70 percent of the Earth is covered by water and 90 percent of all trade travels by sea.
The foundation of the Navy the nation needs includes a focus on warfighting, warfighters and the future of the fighting force.
"The Navy has taught me to live on my own and learn responsibilities. How to work as a team to get things done as well as fight-on during tough situations," said Vallejo.
As a member of the U.S. Navy, Vallejo, as well as other sailors, know they are a part of a service tradition providing unforgettable experiences through leadership development, world affairs and humanitarian assistance. Their efforts will have a lasting effect around the globe and for generations of sailors who will follow.
"I joined the Navy to serve my country, explore new ports, and meet new amazing people," said Vallejo. "Serving in the Navy means that I am protecting my family, friends, and loved ones back home. That I serve my country proudly with honor, courage, and commitment."
(From Navy Office of Community Outreach)