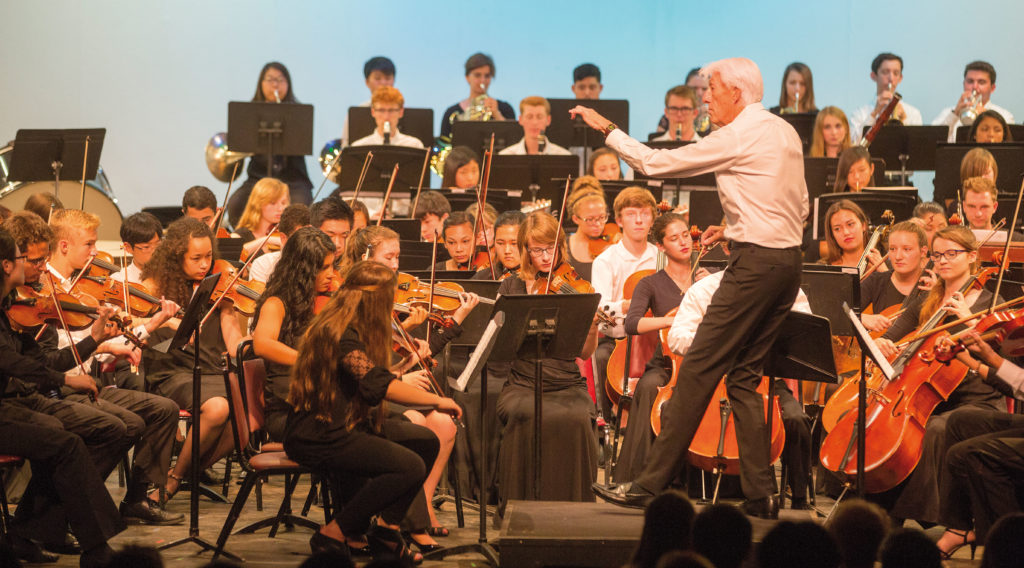 LOS ANGELES – On Sunday, August 5, Idyllwild Arts Foundation presents the culmination performance of the High School Summer Chamber Festival Orchestra and Festival Choir & Ensemble of Idyllwild Arts. The program will feature over 150 young people. They are thrilled by the chance to perform on Walt Disney Concert Hall's world-class stage, home to the Los Angeles Philharmonic, and determined to honor this rare chance.
The featured repertoire will include Strauss' Der Rosenkavalier Suite and The Journey of Harriet Tubman by Ron Kean, which students will perform under the masterful batons of Maestros Larry Livingston, Dr. Joseph Modica, and Assistant Conductor Sey Ahn. The nearly two-hour performance will take place at 3pm at Walt Disney Concert Hall with a pre-concert VIP reception beginning at 1:30pm in the Founders Room. Tickets can be purchased by the public for $20 or $40: https://www.idyllwildarts.org/disneyhall2018/.
"Today, on this grand stage, we will glimpse the future of classical music," says Pamela Jordan, President of Idyllwild Arts. "But more importantly, this performance will fuel the dreams of these talented young musicians and give them the confidence to ignite their careers."
For more than 70 years, the Idyllwild Arts Summer Program has provided a unique experience for young artists from around the world. Located on a spectacular 205-acre campus in the San Jacinto Mountains, the Idyllwild Arts High School Chamberfest and Festival Choir are intensive two-week programs led by world-renowned artists and teachers, designed to offer outstanding musicians the opportunity to refine the skills needed for excellence in performance, from solo and small groups to large ensemble performances. Through a thoughtful process, top students are selected by faculty members and coaches to perform on the grand stage. As a true youth-only orchestra and choir, the performance will showcase some of the most talented high school students from around the world, ranging from 13 to 18 years old, playing legendary classical works.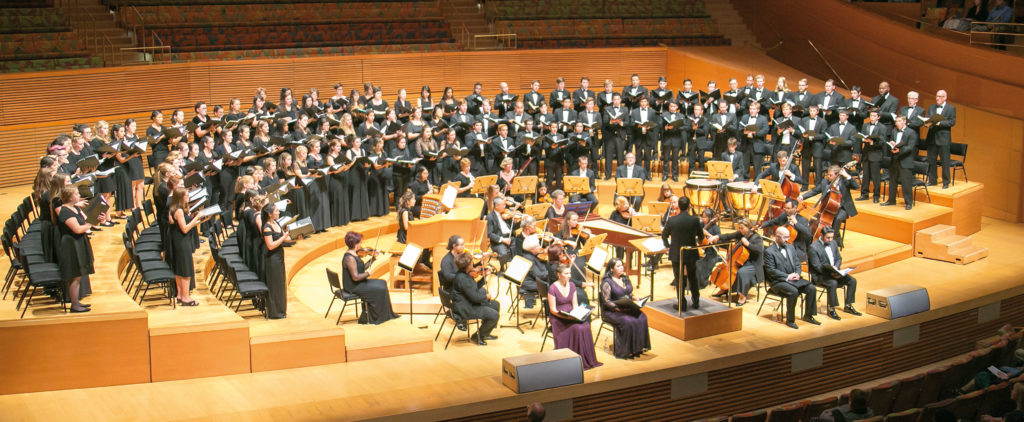 Larry Livingston, world-renowned conductor, educator, and founding Music Director of the Illinois Chamber Orchestra, celebrates 30 years as Idyllwild Arts Music Director of Summer Festival Orchestras. Livingston collaborates with the incredibly gifted Sey Ahn, Assistant Conductor at Idyllwild Arts Chamber Festival Orchestra and the Music for All Honor Orchestra of America, to put together a highly professional and technically-advanced repertoire, featuring orchestral music drawn from the last two centuries.
The orchestral program will open with Overture to Colas Breugnon, Russian composer Dmitry Kabalevsky's most popular work—a brilliant romp in the conservative tradition and a rousing opening to the afternoon. This will be followed by the ebullient and outgoing Romanian Rhapsody No.1 by George Enescu. The repertoire will end with famed comic opera Rosenkavalier Suite by Richard Strauss.
The Idyllwild Summer Festival Choir & Ensemble will then present The Journey of Harriet Tubman, an original work by Ron Kean that chronicles Tubman's early life and her escape from slavery, set in a non-Western musical style evocative of the enslaved African's frame of mind and West African musical heritage. The piece will be conducted by Dr. Joseph Modica, Associate Professor of Music at the University of Redlands, Director of Pastoral Music at the Church of the Blessed Sacrament in Hollywood, CA, and Conductor of the Idyllwild Summer Festival Choir & Ensemble, in collaboration with Assistant Conductor Lori Marie Rios and Heather Netz, Manager of Music Faculty & Students.
This performance would be impossible without the contributions of those students who have received scholarships. Idyllwild Arts therefore invites guests to support Idyllwild Arts Foundation's annual commitment to providing $7 million in scholarships for students to attend Idyllwild Arts Academy and the Idyllwild Arts Summer Program.
The forested 205-acre Idyllwild Arts campus sits two hours inland from Los Angeles and an hour and one refreshing mile above Palm Springs. The campus hosts Idyllwild Arts Academy, where talented teenagers from around the world specialize in their chosen arts disciplines while studying challenging college-prep academics, and the Idyllwild Arts Summer Program, offering immersive workshops in every arts discipline to people of all ages and skill levels. Both the Academy and the Summer Program accomplish the Idyllwild Arts mission of changing lives through the transformative power of art.