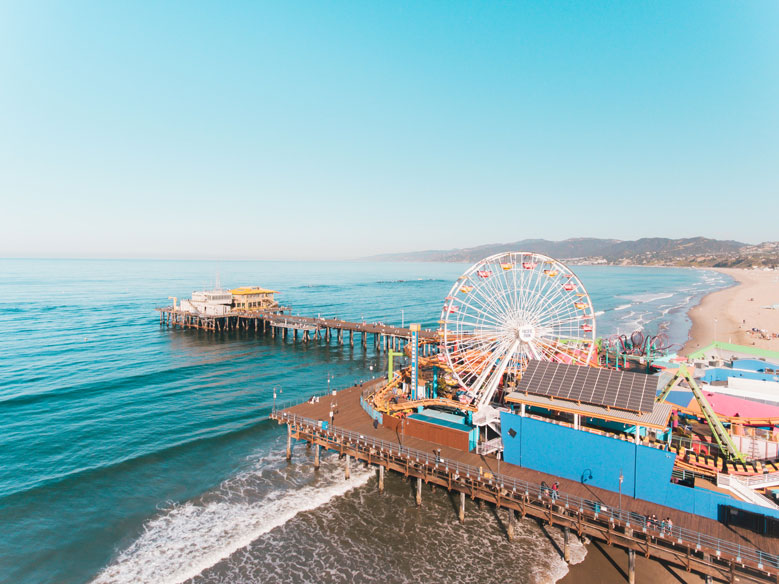 THE weather in Southern California is heating up but Los Angeles County residents won't be able to head to the beach for the Fourth of July Weekend.
Beaches in the county have been ordered to close starting Thursday, July 3 to Monday, July 6 in an effort to slow the spread of the coronavirus, county officials announced on Monday, June 29.
During the holiday weekend, all public beaches, piers, parking lots, bike paths and access points will be closed for the four-day period.
Fireworks displays will also be prohibited.
"Closing the beaches and prohibiting fireworks displays during this important summer holiday weekend was an incredibly difficult decision to make, but it's the responsible decision to protect public health and protect our residents from a deadly virus. The Fourth of July holiday weekend typically means large crowds and gatherings to celebrate, a recipe for increased transmission of COVID-19," said LA County Director of Public Health Barbara Ferrer in a statement.
The order comes as the county announced 2,903 new cases of COVID-19 on Monday, the single largest one-day case count since the pandemic began in March.
Overall, 100,772 positive cases have been identified, while there are 3,326 reported deaths after 22 new fatalities on Monday.
Of those who have died, 17% were individuals of Asian descent.  (AJPress)