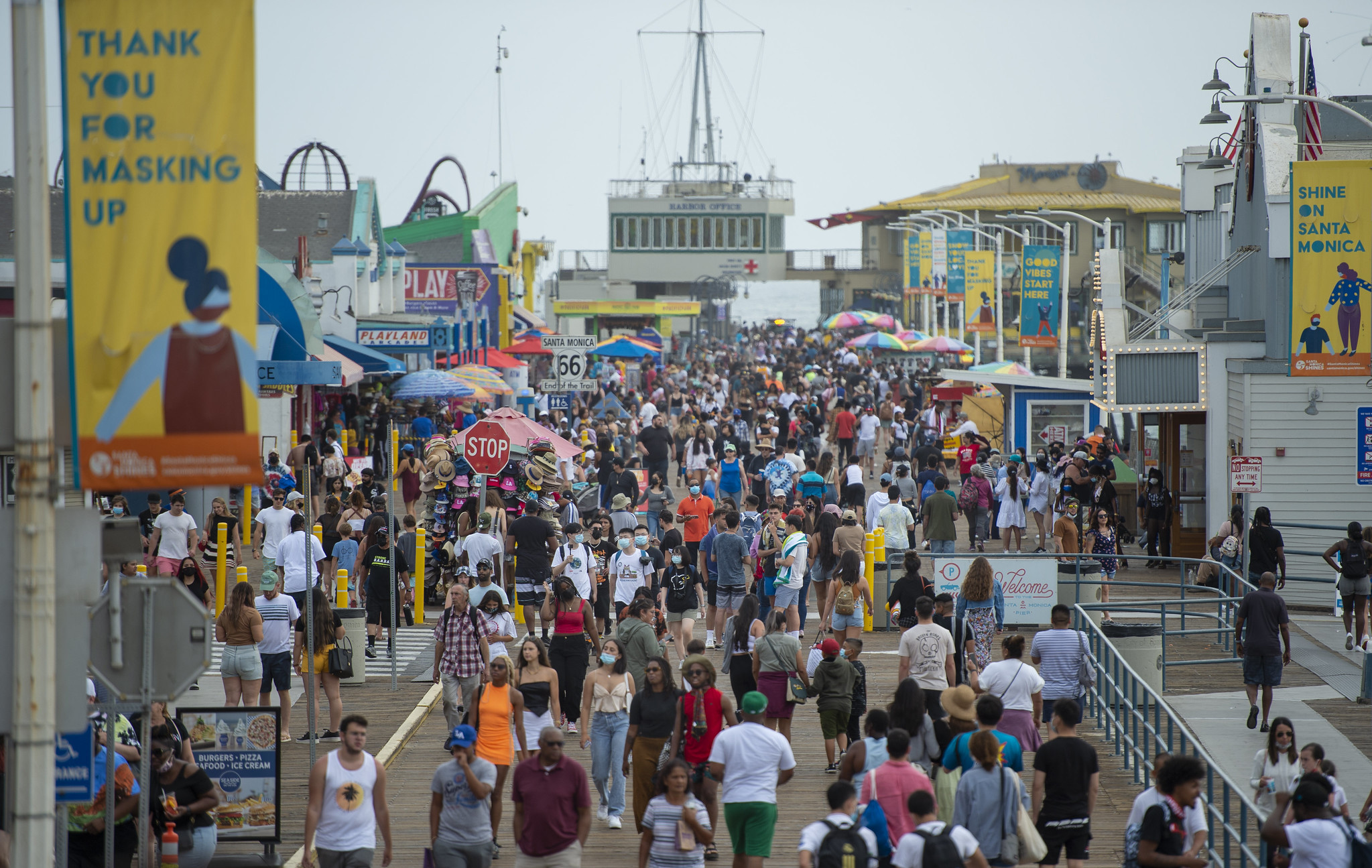 More than 40,000 positive cases reported
AS positive coronavirus cases in Los Angeles County continue to rise, county officials are warning the public against "non-essential activities" in the coming weeks.
"While we're in the surge, we do ask that you exercise more caution, even if you're vaccinated and boosted," LA County Public Health Director Barbara Ferrer said during the Board of Supervisors meeting on Tuesday, Jan. 11. "One way to reduce transmission is to wear a high-quality mask whenever you're around non-household members."
Though the county didn't specify what activities are deemed non-essential, Ferrer advises avoiding contact with those who are unvaccinated, avoiding indoor parties and large gatherings where people will likely be unmasked.
On Friday, Jan. 14, the county reported 40,545 new positive cases and 48 new deaths due to COVID-19 across the county.
The county's plea to the public to limit non-essential activities is largely fueled by the growing strain the surge is putting on hospitals across the county, Ferrer said, adding that those who are unvaccinated are more than twice as "likely to get infected than those [who are] vaccinated."
According to a press release, county hospitals are averaging 629 new COVID-19 admissions daily. Currently, 4,257 people are hospitalized across the county with COVID-19 — the highest number since Feb. 5, 2021 — with 25% of patients in the ICU.
"As Omicron surges across LA County, there are mounting challenges and frustrations affecting so many. The enormous strain experienced by our health care personnel can be alleviated by reducing the transmission of the virus so that [fewer] people are seeking medical care," Ferrer said. "With thousands of people seriously ill with COVID and deaths increasing daily, it is too risky for too many people to not continue to take precautions and make strategic decisions to minimize community transmission."
In order to keep schools and workplaces open, the county urges all residents and workers to always adhere to masking requirements in crowded public spaces, regardless of vaccination status, and to stay home and isolate when sick.
"We know how important getting together with friends is to our well-being," she said. "We need to be sure we're able to keep each other safe. The reality is that parties and events — especially those indoors with unvaccinated individuals or those at high risk for severe illness — make it very easy for this virus to spread. Limiting our time with others to those more essential work-related or school-related activities is a prudent action for everyone to take whenever possible."
Despite the public plea, Ferrer said last week that there weren't any plans to move the Super Bowl, which is slated to take place at the new SoFi Stadium in Inglewood on Feb. 13. n