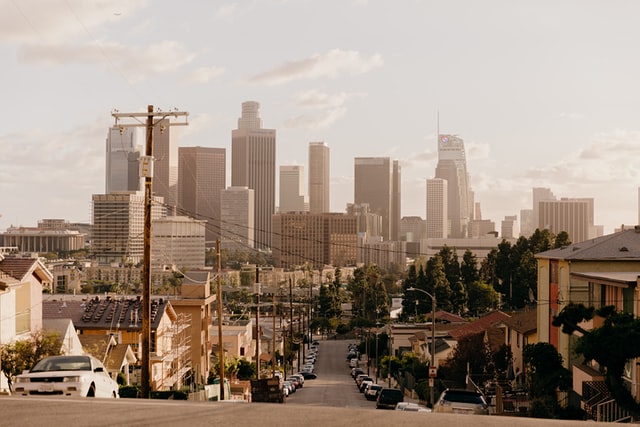 LOS Angeles County is observing a "rapid rise" in COVID-19 transmission with cases doubling over the last 10 days, according to the county Department of Public Health.
As of Thursday, July 22, the county recorded 2,767 new cases of COVID-19, resulting to an 80% increase. This latest update is the highest number of cases since February.
The positivity rate in the county is 5.2%, an increase from the rate of 1.2% on June 15 when physically distancing restrictions and capacity limits were lifted across all sectors in the county and state.
There are 645 people with COVID-19 currently hospitalized and 22% of these people are in the ICU. Last week, there were 406 people hospitalized with COVID-19 illness.
Health officials associate the rise in cases partly due to the Delta variant. The risk of increased spread of this variant within the county remains high as about 4 million residents are not yet vaccinated.
"The Delta variant, because it is so much more infectious than any virus strain we have seen before, requires us to add additional layers of protection to slow transmission as we work to increase vaccination rates," Public Health Director Barbara Ferrer said.
As of July 18, more than 10,845,531 doses of COVID-19 vaccine have been administered to people across the county. Of these, 6,013,569 were first doses and 4,831,962 were second doses. Eighty-eight percent of seniors 65 and over, 70% of residents 16 and over, and 69% of residents 12 and over have received one dose of vaccine including 39% of county teens between the ages of 12 and 17. Of PAGE A1 the nearly 10.3 million county residents, including those who are not yet eligible for the vaccine, 52% are fully vaccinated and 59% have received at least one dose.
"While vaccinated people can be reassured about the protection the vaccine gives you from severe COVID-19 disease, we cannot yet reassure you that, given the proliferation of the Delta variant, the vaccine protects you from infecting another person. This is what masking up right now is really about: adding an extra layer of protection to prevent the heartache that comes from transmitting the virus to others," Ferrer added.
Effective last July 17, everyone 2 years of age and older are required to wear a mask in all indoor public places, regardless of their vaccination status. While the county does not require masking at private gatherings where unvaccinated or immunocompromised people are present, universal masking in these scenarios, particularly indoors, is recommended.
Statewide, the California Department of Public Health recorded 5,577 new cases with a seven-day positivity rate is 4.9%. As of July 22, providers have reported administering a total of 43,214,612 vaccine doses statewide.
Those who still need to get vaccinated in LA County can make an appointment by visiting www.VaccinateLACounty.com or by calling 1-833-540-0473 for help connecting to free transportation to and from a vaccination site, or scheduling a home-visit for those who are homebound. Vaccinations are always free and open to eligible residents and workers regardless of immigration status. n