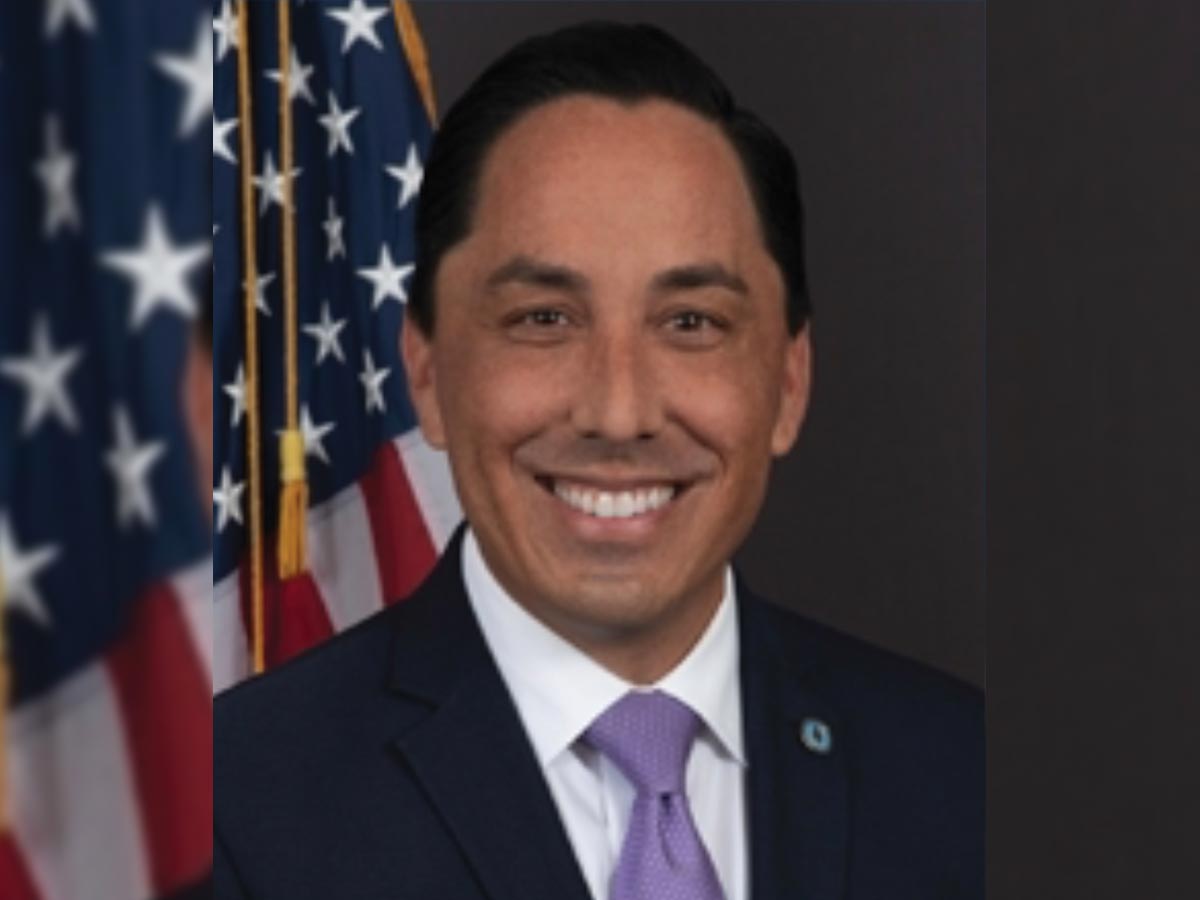 Continuing his efforts to take meaningful steps to address the changing climate, Mayor Todd Gloria signed onto a joint declaration and announced on Thursday, Nov. 11 at COP26 for governments, businesses and other organizations to collectively accelerate the transition to zero emissions vehicles (ZEVs) and achieve the goal of the Paris Agreement to transition all new vehicles by 2040.
"We know that the transition to zero emission vehicles is a necessary step to address our changing climate," said Mayor Gloria. "California has been leading the way in this transition and, by signing onto this joint ZEV declaration, San Diego looks forward to partnering on an even larger scale to accelerate global progress on cutting greenhouse gas emissions."
The joint ZEV declaration commits signatories to work towards all sales of new cars and vans being zero emission globally by 2040, and by no later than 2035 in leading markets. Signatory governments also commit to transitioning their own vehicle fleets by 2035. In alignment with the City of San Diego's updated Climate Action Plan, the City is committed to transitioning its own fleet to ZEVs and shifting 25% of vehicle miles travelled to ZEVs by 2035. Additionally, California has set a 2035 mandate for all new vehicle sales to be ZEVs.
"The transportation sector accounts for nearly a third of greenhouse gas emissions in the United States, so if we're serious about combating climate change then we must accelerate the transition to zero emission vehicles," said U.S. Congressman Mike Levin. "I'm proud to lead federal legislation to accomplish that goal and I'm also encouraged to see Mayor Gloria leading once again on a critical initiative to protect our planet for future generations."
To help further the City's climate efforts, Mayor Gloria is currently participating in COP26 – the 2021 United Nations Climate Change Conference – to highlight San Diego's leadership on climate change. This announcement comes as the Mayor and global leaders participate in Transport Day at COP26.
"I applaud Mayor Gloria's decision to have the City of San Diego sign the COP26 joint ZEV declaration," said Assemblymember Chris Ward. "Mayor Gloria's commitment helps our city meet its Climate Action goals and brings San Diego in line with governments across the world. It further aligns with the State of California's ongoing commitment for ZEV incentives and infrastructure, and Governor Newsom's directive requiring all new cars and passenger trucks sold to be zero-emission by 2035."
The City will work in partnership with the Port of San Diego and San Diego Air Pollution Control District to focus our efforts on areas and industries that have the most damaging health impacts on historically underserved communities. Currently, the City is partnering with the Environmental Health Coalition on a grant to ensure impacted residents are part of the decision-making process for planning zero emission medium and heavy-duty vehicle infrastructure to reduce air quality impacts from goods movement.