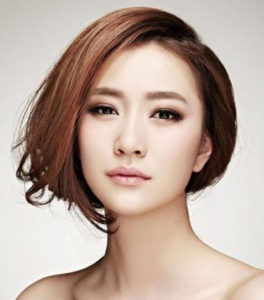 THIS winter, something merry and bright has opened up in Arleta! The salon that has brought you 20+ years of expert hair services in Panorama City has now moved to a new location at 8650 Woodman Ave. in Arleta, California. 
Owner Monet Lu excitedly welcomed the change in location, saying that the "change in ambiance and scenery is sending off some good vibes!"
The location may have changed but the expertise remains the same – even better, in fact. They still offer top-of-the-line haircuts, perms, hair coloring, highlights, as well as a wide selection of quality hair and facial care products. 
Keratin Treatment with haircut starts at $100 for short hair. This Smoothing Therapy treatment penetrates throughout the hair structure and repairs hair damage. Color and highlight start at $100 (short hair), and their latest technology in hair awakening called Hair Reborn is made to instantly restore and vitalize weak and damaged hair, giving you that brilliant shine you've always wanted. This Hair Reborn treatment already comes with a haircut for only $49.99 for short hair. You may contact the salon to inquire about treatment for long hair and expect a huge discount. 
Aside from hair treatments, their bridal hair and makeup packages are quite popular among blushing client-brides. But why stop there when holiday parties are coming up and they have been known for delivering the best 'makeovers' in the valley? 
For Hair and Make-up, you may call the salon for a consultation. They also offer great discounts.
The Arleta Branch is open Mondays through Sundays, 9 a.m. to 6 p.m. at 8650 Woodman Avenue. You may also visit the other location at 20113 Vanowen St. Winnetka, CA 91306 or call (213) 216-4923 for an appointment.