THE Philippine Consulate General in Los Angeles resumed consular services this week with new health and safety guidelines.
The consulate is only enforcing appointment or mail-based services for the time being and will reduce its hours to 9 a.m. to 3 p.m. The public is required to wear a mask when entering the building.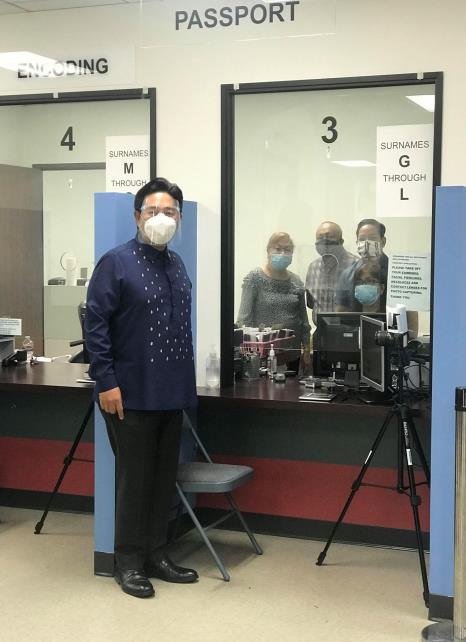 The consulate office covers Southern California, Southern Nevada and Arizona.
In speaking about the resumption of PCG's services, Consul General Adelio Angelito S. Cruz said, "We appeal to our kababayan community to understand that the COVID-19 pandemic has fundamentally changed the way we deliver frontline services. Beginning on the 17th of June 2020, there will be fewer appointment slots to ensure fewer people at the Community Hall. Aside from this, we have shortened the time we stay at the office to protect the health and safety of both the public and our personnel."
Cruz added that the consulate will no longer accept walk-ins "regardless of circumstance.
The services available by appointment are passport and travel document issuance, dual citizenship, consular notarization, and SSS services. Meanwhile, the services by mail are reports of birth, marriage and death, consular mortuary certificate.
The Consulate said that visas for foreign nationals and overseas voting registration have not resumed, as of press time.
To further minimize physical contact, the Consulate is encouraging the public to bring their own pens, exact change (cash, cashier's check or money order) and photocopies of documentary requirements to minimize time spent inside the community hall.
Appointments can be made on the website www.philippineconsulatela.org.