FILIPINO American stand-up comedian Jo Koy was honored by the City of San Diego during a ceremony recognizing Filipino American History Month.
District 6 City Councilman Chris Cate on Friday, October 16, proclaimed the day as "Jo Koy Day" in San Diego. The ceremony took place in Mira Mesa and was emceed by ABC 10News reporter Melissa Mecija.
"Jo Koy is iconic and a trailblazer," said Cate, who is a second-generation Filipino American.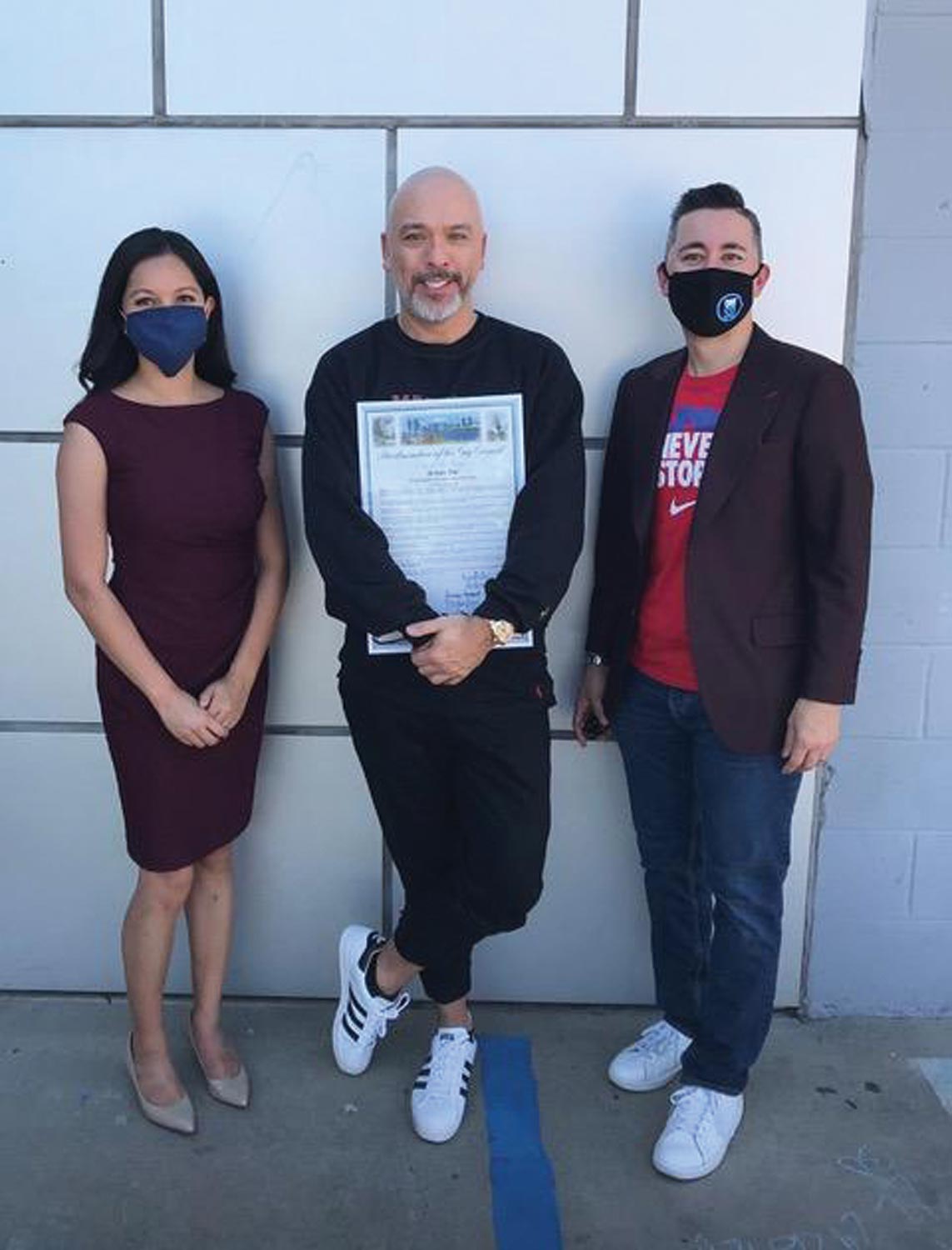 "His homage to the Philippines has reached the lives of millions of people worldwide. Filipino cuisine, culture, and arts are flourishing in District 6, and I am excited to celebrate Jo Koy and recognize his accomplishments," he added.
Jo Koy, whose birth name is Joseph Glenn Herbert, first took the stage in Las Vegas in 1989 and has been working as a stand-up comedian ever since.
He has several Netflix comedy specials under his belt — "Comin' in Hot," "Live from Seattle," and "Jo Koy: In His Elements," which was shot in the Philippines.
"I wanted to give back to a culture that gave me so much, and I wanted to inspire young Filipinos," he said while accepting the honor.
According to Cate, one in every three District 6 residents is of Asian-American descent. The district includes Kearny Mesa, Clairemont Mesa, Miramar, Mira Mesa, Sorrento Valley, and Park Village.
"Filipino American History Month commemorates the first recorded presence of Filipinos in the continental United States, which occurred in October of 1587 when Luzones Indios landed at what is now Morro Bay, California," Cate's office said.
"Filipino Americans are the second largest Asian American group in the nation and the third largest ethnic group in California. San Diego is home to one of the largest concentrations of Filipinos, with more than 200,000 Filipinos residing in America's Finest City," it added.