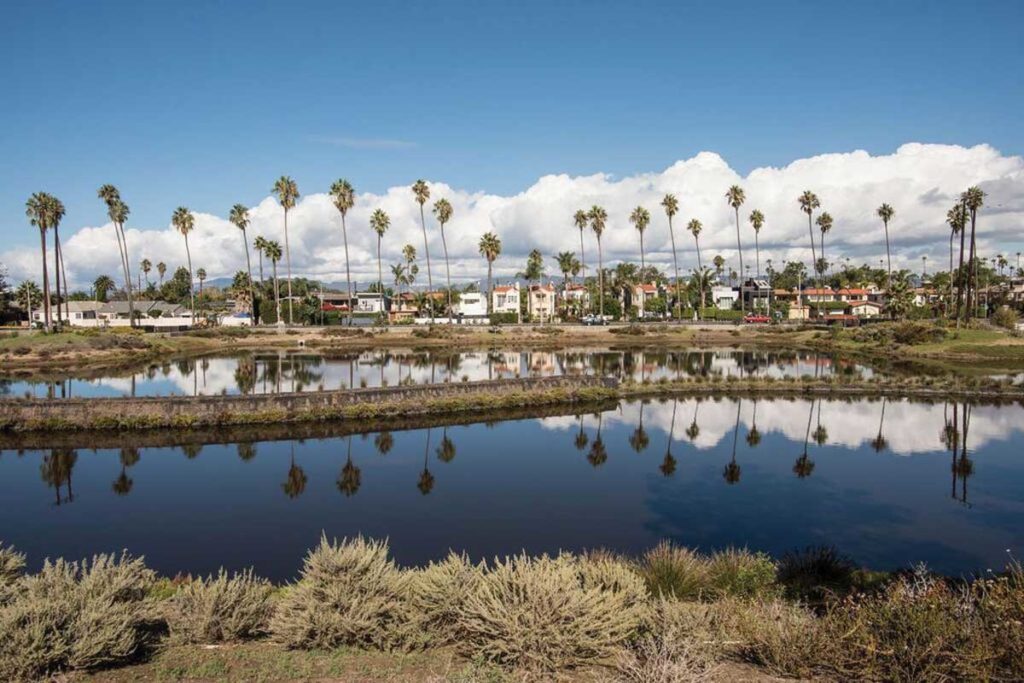 Local officials predict "El Nino" season, seek to expand county efforts for storm season and water management projects through Measure W
The temperatures are getting cooler and the days are getting shorter, and that can only mean one thing: winter is coming. 
With winter comes higher chances of precipitation, and even Los Angeles County, a region that is famously sunny all year around, is not immune to storm season, which typically occurs from October to April. 
In order to combat the challenges of increased rainfall in a city and county that rarely receives it, the LA County storm management system must be up to the task, and so far county officials and experts have been preparing for the last couple years. 
On Thursday, Oct. 4, the LA County Dept. of Public Works (LACDPW) hosted a briefing at Oxford Basin in Marina del Rey in which county officials discussed the importance of securing funding for water management and conservation projects to help the county and residents prepare for impending rainfall.
The Oxford Basin Multiuse Enhancement Project was designed to improve flood protection and reduce water pollution while also enhancing the local ecosystem and biodiversity in and around the facility. The basin was first build in 1959 for flood risk management, but was reconstructed in 2015 and 2016.
The county constructed bioretention water filtration systems to remove contaminants and sediment from storm runoff. Contaminated non-native plants and vegetation were replaced along the perimeter of the basin with more than 45,000 native plants and trees and are continually maintained to provide a safe and secure habitat for wildlife. 
Around the basin, walking trails and signage detailing what the facility does were created to educate the public about water management as well as safety amenities.
In essence, the Oxford Basin was created "to make the water multi-use and multi-benefit" as well as to improve the community by furnishing a new recreation area, according to Jolene Guerrero, principal civil engineer with the LACDPW. 
"The great thing about the Oxford Basin is that, now we look at projects as multipurpose, and not single purpose," Guerrero said at the briefing held adjacent to the Oxford Basin.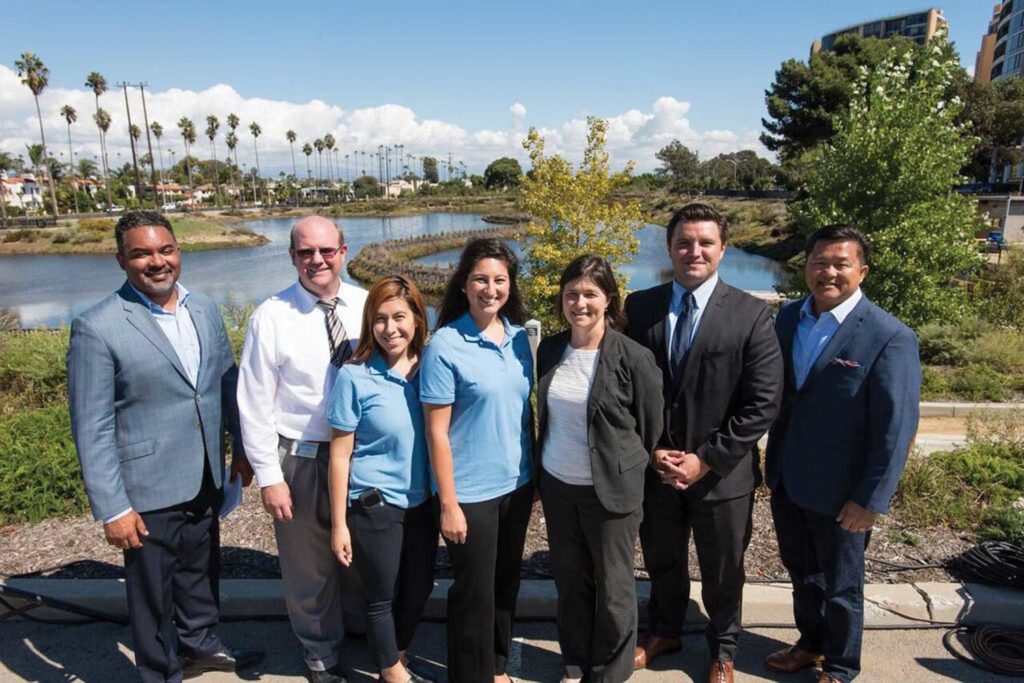 And this year, water management facilities like the Oxford Basin may see an increase in water supply. Climate experts say there is a 70-75 percent chance that this upcoming storm season will be an El Nino year, which means that the ocean's temperature near the equator will be higher than usual. 
Although anchored in tropical areas closer to the equator, El Nino affects the seasonal climate of the United States and the Northern Hemisphere, and that usually correlates with "an above average percent of rainfall," according to Eric Batman, senior civil engineer at the LACDPW.
"There's no guarantee, but the odds are tipped in our favor that we will receive above average precipitation when an El Nino event does occur," Batman said, adding that before every storm season, the county meticulously tests the systems to make sure they're prepared and maintained.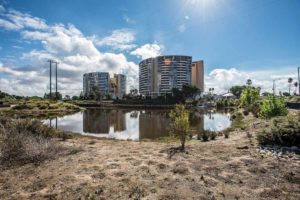 Batman added that water captured from storms is "critical" to the county's water supply, saying that "being able to capture and store that stormwater is key for being locally sustainable, and that's our focus as we prepare for the upcoming storm season."
Currently, the county dips into the General Fund to launch stormwater management projects, but the goal of a new ballot measure that will show up on LA County residents' ballots this November hopes to establish a dedicated fund to stormwater management. 
Voting on safe clean water 
Enter Measure W, the Safe Clean Water Parcel Tax, the funding measure for stormwater management and conservation projects that LA County voters will vote on.
Approved by the LA County Board of Supervisors last year, the measure entails a 2.5 cent per square foot parcel tax for private property owners in LA County. It would generate roughly $300 million a year to fund projects dedicated to improving existing stormwater management systems and work on new systems like the Oxford Basin project.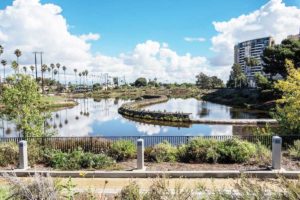 Fifty percent of that $300 million will go to building regional property projects that capture and clean stormwater, 40 percent of the revenue will go back to the cities and 10 percent will go to the flood control district for technical studies, administrative purposes and community outreach efforts.
Measure W also promises to increase the local supply of drinkable water captured from rainfall. According to the LACDPW, roughly two-thirds of the water used in LA County is imported from places like Sacramento and Arizona, which is "an energy-intensive project" that is "not very reliable," said Edel Vizcarra, assistant head of community and government relations at the LACDPW.
"We need to increase our local supply. Most of our local bodies of water here in LA are impaired, so we need to treat our stormwater and capture our stormwater, and we don't have the money to do it," Vizcarra said.