23-year-old Dan Santos found inspiration from his immigrant parents' journey
Most Asian Americans grow up with the overwhelming expectation to academically and financially succeed pursuant to the wishes of their immigrant parents.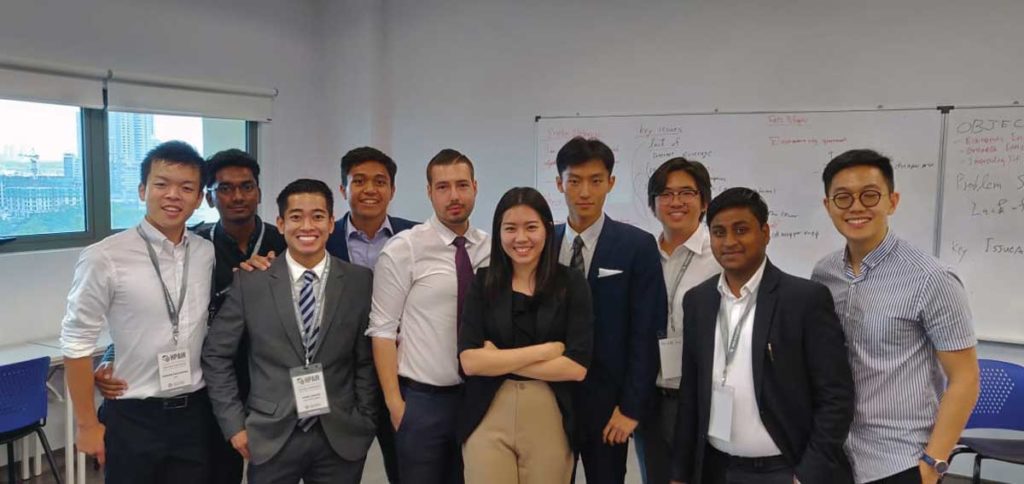 Usually that means following a very precise trajectory —  school, school and even more school before landing a job and establishing a career in a financially stable enterprise — planned out very early in life.
For second-generation Filipino-American Dan Santos, his upbringing definitely motivated him to excel in school and to work toward a secure future, but his road to success and happiness isn't necessarily relegated to a carefully planned guideline.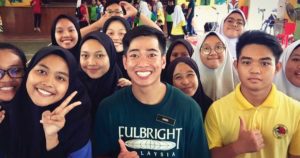 The high-achieving Fulbright grantee and 2017 graduate of the Gies College of Business at the University of Illinois at Urbana-Champaign is currently utilizing his grant to teach English in Malaysia, something he never thought he'd do.
"It's been such a great learning experience for me, and now I'm at a point where I'm teaching abroad and I think it's really important to keep your options open," Santos, 23, told the Asian Journal in a recent phone call.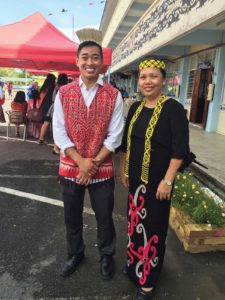 Santos has been serving as an English teaching assistant for high schoolers since January of this year until this winter when he'll start working for financial services firm Ernst & Young (EY) in forensic and integrity services.
As of press time, Santos is on break in the Philippines, treating himself to a Chance the Rapper concert in Manila, which happens to be where both his parents are from before they migrated to the United States and settled in the Chicago area in the early 1990s. 
Santos was born 40 miles north of downtown Chicago in Waukegan, Ill. and describes his upbringing as an equal balance of Filipino and American cultures.
"Growing up, my parents would speak to me in both [Tagalog and English], and of all my cousins who were born in the states, I'm really the only one who can speak Tagalog fluently," Santos shared. "I really credit my grandparents because throughout [my youth] they would look after me and they really made it a point for me to be able to speak both languages so it's really special."
Throughout his life, his parents served as chief inspirations for the young Filipino-American, and it's not lost on Santos that his parents' migration to the United States was a "huge sacrifice," and that proved to him the resilience and strength one person can have when trying to make something of themselves. 
Before the big move, Santos' mother, Belinda, was a nurse and continued working as a nurse in the states, and his father, Danilo (who passed away when Santos was 19), was a barangay politician and gave up his career in government to move to America. The father's difficult decision to leave his career in politics, and to go on to work odd jobs in the U.S., for the family put things into perspective for Santos.
"Working hard and really trying to make something of yourself were things that critically were important for me and trying to make my parents proud and having that same work ethic that they had when they made that leap to the U.S.," he said. "I think this a sentiment echoed by a lot of children of immigrants. So seeing that sacrifice was really eye-opening for me."
And Santos took that lesson seriously. A high achiever in school, he studied abroad in Sweden and took business honors class trips to Malaysia, Singapore and the United Arab Emirates.
He was also one of 14 University of Illinois students and alumni to be offered a Fulbright grant, a highly competitive cultural exchange program that offers international education, teaching stints and research opportunities to the academically excellent. 
He chose to travel back to Malaysia for his grant because "I knew I wanted to live in a diverse area in Southeast Asia." He chose to teach English because that was an area that he struggled with growing up — his Filipino accent as a young child was so strong that he had to take speech classes because his classmates and teachers couldn't understand him.
"It all just kind of came full circle, and to have this opportunity to go abroad turned out to be something that I really wanted. When you study abroad, you learn how to present yourself in a foreign context," Santos remarked. "Our education, as Americans, is sort of centered around the United States and you don't learn about other cultures or how to conduct yourself, whereas when you're studying in a foreign country, meeting new people from different backgrounds. You take away a lot of lessons that you're able to apply to your own life, regardless of what career you pursue."
The "soft skills" he's learned from his experiences abroad not only opened his eyes to new cultures and people, but it helped him realize that staying present and seeing every experience as a learning opportunity is more beneficial than stressing out trying to find and follow a specific career trajectory.
"That's one of the key things I've learned from this whole experience: to take it slow and really have faith and trust in the process of finding more about yourself and finding out what you want to do long-term, I think, regardless of what experience you pursue, regardless of how long," Santos affirmed. "Throughout college, I was really stressed out about finding a career that I find meaningful, but now, coming back, I very much found value and trust in pursuing the current routine, and I realized my job at EY might not what I want to do my entire career, but it's something that I'll learn from and take lessons from."