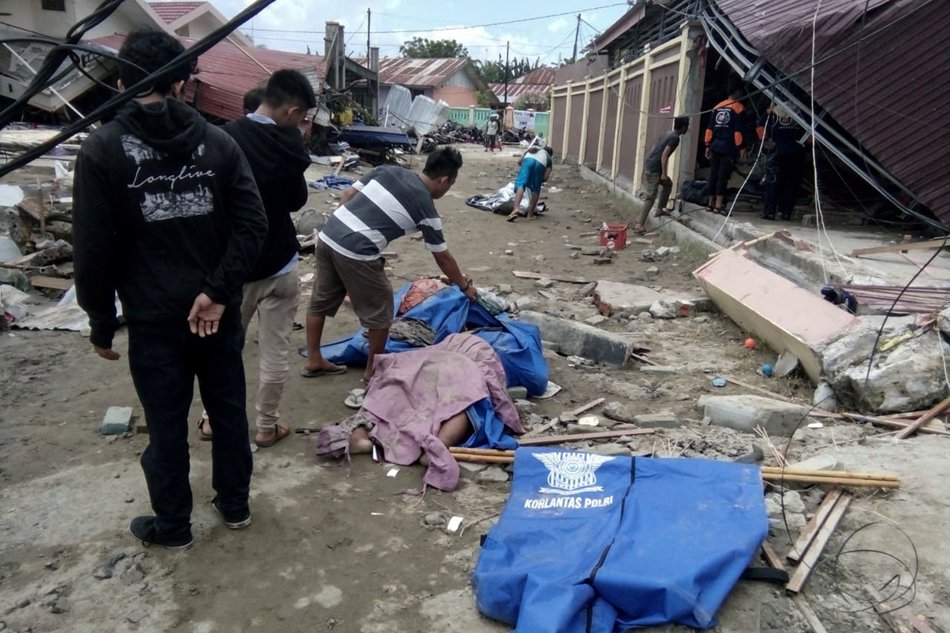 The Department of Foreign Affairs (DFA) ensured on Saturday, September 29, that the only Filipino in Sulawesi, Indonesia remained safe after a powerful earthquake and tsunami that left over 1,200 casualties.
Indonesian Ambassador Leehiong Wee announced that the sole Filipino who is a detainee at the Lapas Penitentiary was safe amid the Friday's (September 28) earthquake that led to a tsunami and 170 aftershocks.
Disaster agency spokesperson Sutopo Purwo Nugroho announced that the official death toll from the disaster rose to 1,234, as of Tuesday, October 2. It is presumed to increase in the coming days.
Around 50,000 people have been displaced by the twin disaster, with most of the residents fleeing the said region. Over 3,000 people flocked to Palu's airport on Monday, October 1, trying to board military aircraft or one of the few commercial flights leaving the airport.
Palu, the biggest disaster-ridden city, had at least 840 confirmed deaths. Also, nearby areas like Donggala were reported to clamor for food and water as their supply runs out causing chaos in the affected areas.
"Everyone is hungry and they want to eat after several days of not eating. We have anticipated it by providing food, rice, but it was not enough. There are many people here. So, on this issue, we cannot pressure them to hold much longer," Donggala administration head Kasman Lassa said.
The Philippines' foreign affairs department expressed its condolences to Indonesia, promising that Manila is graciously ready to extend assistance to Jakarta.
"We grieve with our Indonesian brothers and sisters and stand hand in hand with them in praying for all of those who lost their lives in this tragedy," DFA Secretary Alan Peter Cayetano said as reported by ABS-CBN News.
An official of Jakarta's national disaster agency said that at least 799 people had been badly injured, excluding cities of Sigi and Balaroa. Hospitals even struggled to cope with the severely injured and deceased.
Indonesian President Joko Widodo ordered the military to aid in the search-and-rescue mission to be able to get to the victims and locate bodies.
Indonesia is considered one of the most disaster-prone nations on earth. It lies on the Pacific "Ring of Fire" where tectonic plates collide and many of the world's volcanic eruptions and earthquakes occur.
Earlier this year, a series of powerful quakes hit Lombok, killing more than 550 people on the holiday island and neighboring Sumbawa. The country has been hit by a string of other deadly quakes including a devastating 9.1 magnitude tremor that struck off the coast of Sumatra in December 2004. Another Boxing Day earthquake even triggered a tsunami that killed 220,000 throughout the region, including 168,000 in Indonesia.