TORONTO 10 October 2018 — A Filipino-Canadian soldier delivered a speech about how he triumphed over his disability during a dinner lauding persons with disabilities, as the Philippine Embassy in Ottawa expressed its support in advancing the welfare of persons with disabilities during a dinner held in held in Etobicoke, Ontario on 22 September 2018.In solidarity with persons with disabilities and differently abled individuals and groups, Philippine Ambassador to Canada Petronila P. Garcia attended the 2018 Dinner of Hope, where she lauded the contribution of International Centre for Disability and Rehabilitation (ICDR) to development and progress in the Philippines.
Ambassador Garcia acknowledged the contribution of Filipino physiotherapists in Canada, and made special mention of the work of ICDR Executive Director Stephanie Nixon and ICDR Philippines Co-Chairs Jeffrey Andrion and Jacquelin Rotella.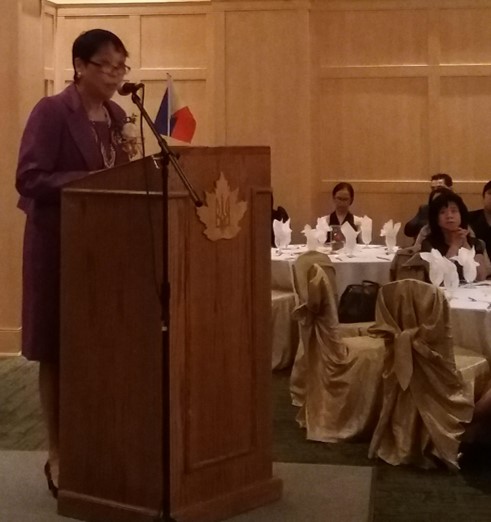 She noted that Philippine national hero and the first Philippine Secretary of Foreign Affairs Apolinario Mabini, for which the Dinner's Annual Lecture is named after, was himself disabled but was noted for his keen intellect and for his role in the Philippine revolution against foreign rule.
The 2018 Apolinario Mabini Memorial Lecture of the Dinner of Hope was delivered by Chief Warrant Officer Michael Fuentespina, member of the Canadian Army and Recipient of the order of Military Merit by the Canadian Government.
Officer Fuentespina, who was born in Makati but moved to Winnipeg when he was two years old, spoke of his experience in Afghanistan as a deployed medic of the Canadian forces.
Following a bomb attack while on a mission, he lost his hearing and he developed Post-Traumatic Stress Disorder (PTSD). He spoke of the struggle to cope and be mindful that one needs to take care of himself in order to perform his duties.
Officer Fuentespina, who is currently assigned in Ottawa, is also known for his participation as one of the members of the 90-strong Canadian delegation to the 2016 Invictus Games.
Organized annually since 2015 by the Philippine Working Group of the International Centre for Disability and Rehabilitation (ICDR), composed mostly of Filipino-Canadian physiotherapists, the Dinner aims to support disability rehabilitation projects in the Philippines.
ICDR also hopes to increase awareness about dealing with disability issues and caring for persons with disabilities, including those who are "differently abled."
Through the Dinner of Hope, ICDR Philippines has raised funds and provided seed money of the equivalent of over P2 million (US$ 100,000) to over 20 projects in the Philippines for the promotion and protection of the interests of persons with various forms of disabilities.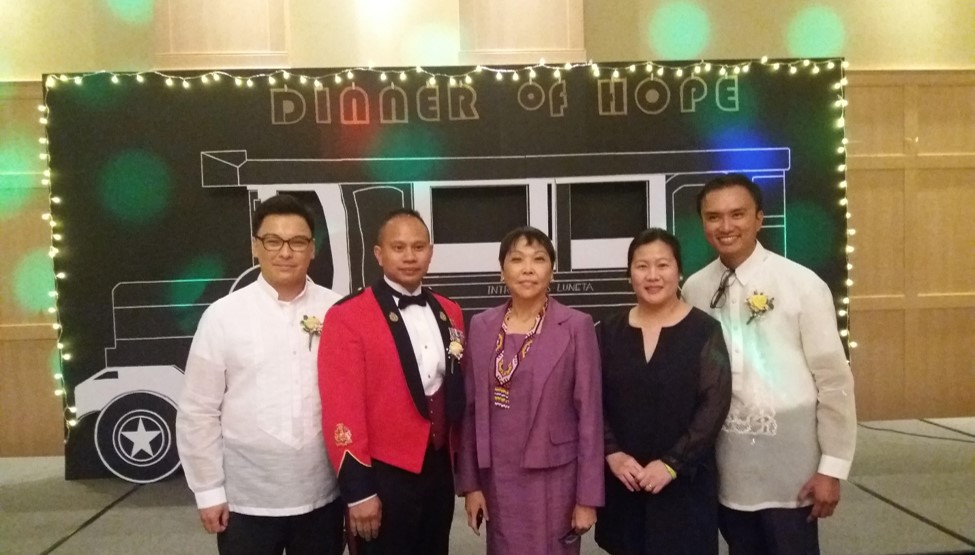 The organization chooses beneficiaries from among those who would have successfully passed the assessment criteria for project proposals.
ICDR also ensures that the projects will be self-sustaining and will not be dependent on future funding after the initial donation. For its Vision 2020, ICDR Philippines will focus on organizational development, partnership strengthening and research and education as key priority areas.
The Embassy and the Philippine Consulate General in Toronto is committed to supporting ICDR Philippines in all its endeavors, most especially the annual fundraising Dinner of Hope. END
For more information, visit www.torontopcg.dfa.gov.ph, www.philcongen-toronto.com, or https://www.facebook.com/PHinToronto.