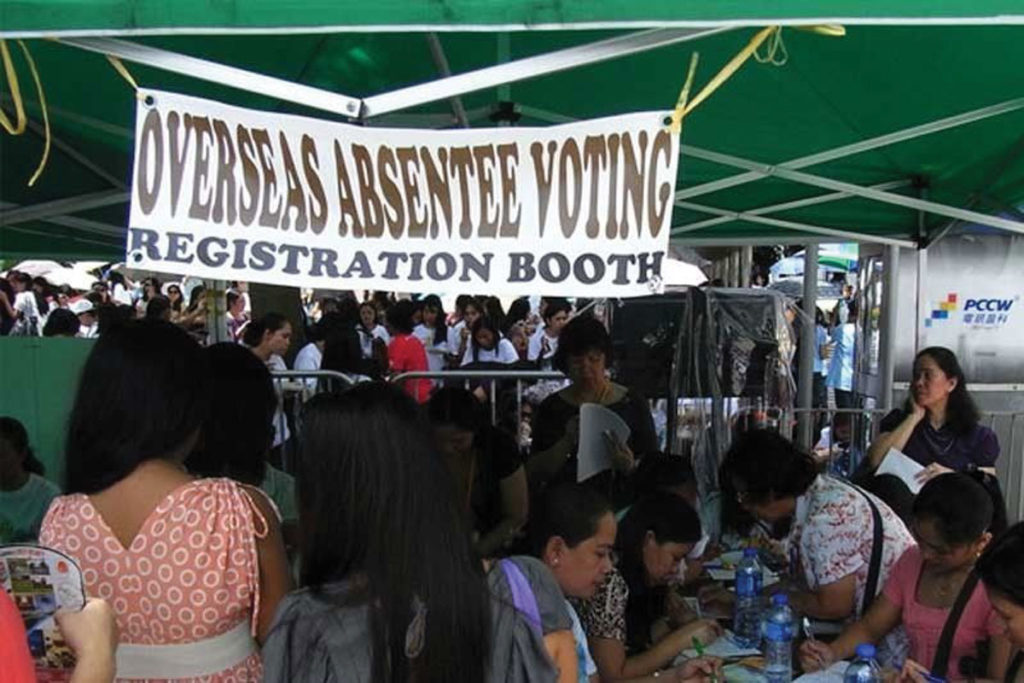 As the overseas absentee voting (OAV) program commenced on Saturday, April 13, the Commission on Elections (COMELEC) eyed the possibility of fake news proliferation as observed in the previous elections.
COMELEC spokesperson James Jimenez assured the public that the commission is on the alert for those who plan to spread false information as a propaganda move to get their candidates elected.
"The biggest reaction we are preparing for is the possible deluge of fake news accounts. We are on the lookout for efforts like that. That is what we are watching out for," Jimenez said as reported by The Manila Bulletin.
The poll body spokesman urged the public to report any questionable information to their office so they could easily clarify or deny any claims so as not to compromise the citizen's right to suffrage.
"We call on the public to forward to us any such news or information that they would encounter to the Comelec so that we can quickly find the truth and correct such claims," the spokesman said as reported by The Philippine Star.
Jimenez recalled an incident in 2016 wherein he received a complaint that the names on the voter receipt were not the candidates that the complainant voted for.
"The person who complained used a ballpen in voting for a particular position and then used (a) marker for the other. When the voter receipt came out, the vote marked with ballpen obviously was not read by the vote counting machine," Jimenez stated.
"That video was uploaded within the first day. That basically set the tone for the attack on the integrity of the election system," he added.
The spokesperson noted another dissemination of false information to which somebody claimed that the voting was already done and counted. He added that they also announced that this and that candidate already won.
A group for Overseas Filipino Workers (OFWs) Migrante International expressed their concern on the elections in Japan and Europe. The group noted that the OFWs were required to shoulder the postal stamp costs in order to send their votes to the Philippine embassies.
"The right to vote should be free," Migrante International stated.
According to Migrante, many registered OAV voters don't have stable addresses. As such, the voters cannot guarantee that they will receive their ballots. Similarly, they won't know for certain if the returned ballots will be received by the embassies or consulates.
"We are appealing to the Comelec to give OFWs the option to get their ballots from the embassies," Migrante said.
Migrante International emphasized that only a few Filipino workers would exercise their right to suffrage if those issues were not addressed as soon as possible. The migrant group noted that the election commission must focus on OFWs in this month-long OAV.
The Overseas Absentee Voting (OAV) will run until election day in the Philippines, May 13. (Nathalie Robles/AJPress)